Announcing: RadioSEGA: #10YearsLiVE - INFO AND SCHEDULE
A brand new sitewide event is coming to RadioSEGA in celebration of a large milestone for the station!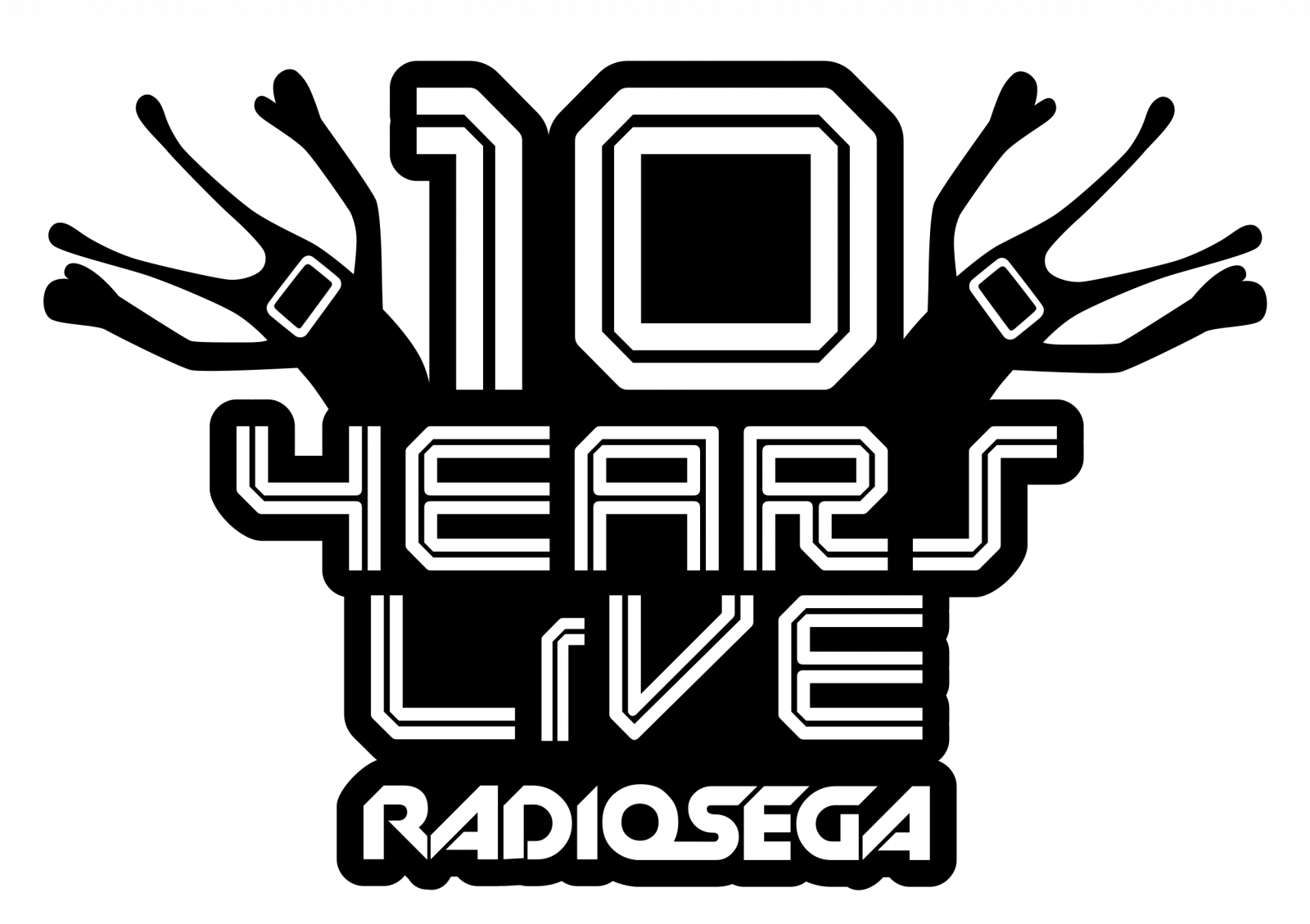 On the faithful date of the 12th March, 2010, this very station took upon a new step with the beginning of live programming branded as RadioSEGA LiVE. Now a decade later, we're still providing the interwebs with various LiVE shows catering to different tastes such as our interview show The SEGA Lounge, our remix showcase show SEGA Mixer Drive or one of our signature and longer-running shows in Saturday Night SEGA. And on the 12th March, 2020, we're commemorating 10 years of it all in a special event known as "RadioSEGA: 10 Years LiVE"

Our 10 Years LiVE event officially begins on the 13th of March and runs through to the 15th of March, with a "pre-show" special on the anniversary night itself of the 12th, with programming featuring RS LiVE presenters past and present during the four-day event and their respective shows.

IMPORTANT NOTE FOR NORTH AMERICAN LISTENERS: This event falls in an in-between period for daylight savings time, meaning that America has switched over and the EU countries have not. Please read the provided EDT and PDT times instead of manually converting to avoid missing out!


Thursday, 12th March 2020:
9PM UK/5PM EDT/2PM PDT - Pre-Event: SEGA AGES: 10th Anniversary Special presented by ResidentSD!!!

Friday, 13th March 2020:
5PM UK/1PM EDT/10AM PDT – Last Call Special: Music That Defined RadioSEGA LiVE
6PM UK/2PM EDT/11AM PDT – The Cyber Razor Cut, hosted by SonicYoda
8PM UK/4PM EDT/1PM PDT – Pick n' Mix, with GreenViper8
10PM UK/6PM EDT/3PM PDT – Saturday Night SEGA Presents: BLACKOUT, with Gavvie


Saturday, 14th March 2020:
12:25AM ET/8:25PM EDT/5:25PM PDT – Chaos Control Centre, hosted by cdrom1019 and BDX
2:30AM ET/10:30PM EDT/7:30PM PDT – The Chill Station, hosted by TheBritishAndy
2PM UK/10AM EDT/7AM PDT – FiGHTS into Streams, with Ravsieg
4PM UK/12PM EDT/9AM PDT – The Voice of SEGA, with DrScottnik
6PM UK/2PM EDT/11AM PDT – The Chart Toppin' Show, with Ravsieg
8PM UK/4PM EDT/1PM PDT – Club SEGA, hosted by INeedFruit
10PM UK/6PM EDT/3PM PDT – The Hidden Palace, with Skyblaze
11PM UK/7PM EDT/4PM PDT – SEGA Generations, hosted by AlphaDog1996

Sunday, 15th March 2020:
4PM UK/12PM EDT/9AM PDT – The RadioSEGA "Trial" Show (SPECIAL 10 Years LiVE REAIRING)
5PM UK/1PM EDT/10AM PDT – Sword of SEGA, hosted by Tru
7PM UK/ 3PM EDT/ 12PM PDT – Radio Redux, hosted by Kevin of Last Minute Continue
8PM UK/4PM EDT/1PM PDT – SEGA Mixer Drive, with Rexy
10:15PM UK/6:15PM EDT/3:15PM PDT - The SEGA Lounge: "RS: 10 Years LiVE" Roundtable Special, with KC and Very Special Guests

Be sure to check back and on our social media accounts before the launch night to ensure you stay up to date on all the latest news.

Stay Tuned, SpaceCats~!

28th February, 2020 - 22:21 GMT
GreenViper8
Article viewed 2347 times
Comments:
There are no comments for this article.
You need to be logged in to post a comment.
Please login using the boxes at the top of the page.




Requests between 31st May and 6th Jun







Replies: 101

Replies: 851

Replies: 187

Replies: 5

Replies: 228

http://www.segadriven.com/
http://www.lastminutecontinue.com/
http://www.sonicstadium.org/
http://www.summerofsonic.com/
http://outrun86.wordpress.com/
https://kngi.org/
https://eccothedolphin.net/
http://16bap.theclassicgamer.net
http://www.sega-addicts.com
http://soniccagedome.net/
http://twitch.tv/thecorndogbandit
http://www.thedreamcastjunkyard.co.uk/
http://yakuzafan.com/
http://puyonexus.com/
http://segabits.com/
https://www.youtube.com/c/NintendoLounge
https://dreamcastyears.co.uk/