Announcing: Our RadioSEGA Merch Shop!
Support the online radio station that's always "8-Bit to 128-Bit" and look good doing it!
Over the years, our wonderful listeners and SEGA fans alike were able to own various RadioSEGA-based wares during special occasions, such as our WinterFest events, the Mega Drive Mini Marathon and the 10 Years LiVE weekend. But as of the 29th of May, 2020, now you can show off your RadioSEGA love more by purchasing off of our shiny new shop thru Teespring! There you'll find our collection of designs for t-shirts, hoodies and even mugs featuring our new station logo, a couple of our LiVE shows as well as past special station events.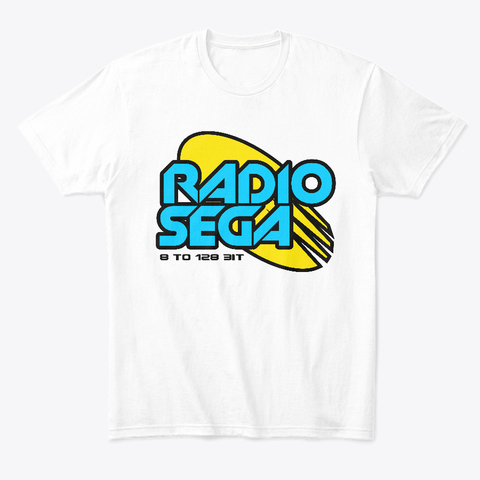 We like to give the upmost thanks to Kopke for lending his artistic prowess to the designs and we're proud to show them off in this endeavour. See a bit more of what we have to offer with the items shown below where by clicking on the images takes you to their respective pages and head over to our shop to see the full array of items available to spend away!
29th May, 2020 - 22:31 GMT
Twinny
Article viewed 952 times
Comments:
There are no comments for this article.
You need to be logged in to post a comment.
Please login using the boxes at the top of the page.




Requests between 16th Nov and 22nd Nov







Replies: 160

Replies: 80

Replies: 226

Replies: 41

Replies: 0

http://www.segadriven.com/
http://www.lastminutecontinue.com/
http://www.sonicstadium.org/
http://www.summerofsonic.com/
http://outrun86.wordpress.com/
https://kngi.org/
https://eccothedolphin.net/
http://16bap.theclassicgamer.net
http://www.sega-addicts.com
http://soniccagedome.net/
http://twitch.tv/thecorndogbandit
http://www.thedreamcastjunkyard.co.uk/
http://yakuzafan.com/
http://puyonexus.com/
http://segabits.com/
https://www.youtube.com/c/NintendoLounge