What's Happening In The SEGA Fan Scene? Put It On The RadioSEGA Community Bulletin
Let us help get the word out more! Hit the jump to find out how.
Ever since the introduction of The RadioSEGA Blog in 2010 to attempting expanding to general news coverage in 2012, we've been doing our best to become an outlet for the community as well as providing the best in SEGA music since 2006. And so in the spirit of bringing you the sounds of SEGA to you all, we're also wanting to bring you more of the talk of the community as well.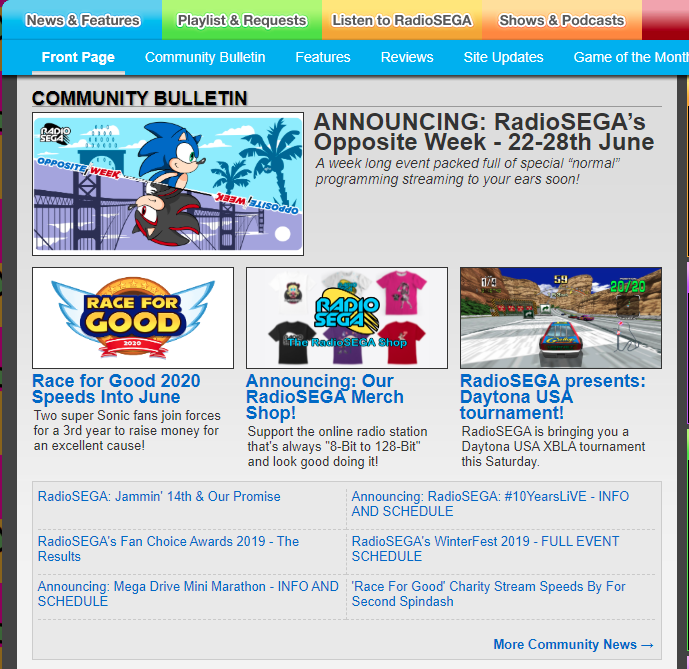 Starting today, our news section right here on the site has been revamped to relay various news and info of note from the SEGA fan scene alongside already bringing you any announcements from our end. And we want YOU to let us know what we should share on our Bulletin!

How to do that you may ask? The answer is two-fold: either send us an email message to admin[at]radiosega[dot]net with the subject line including the word "NEWS" for clarification...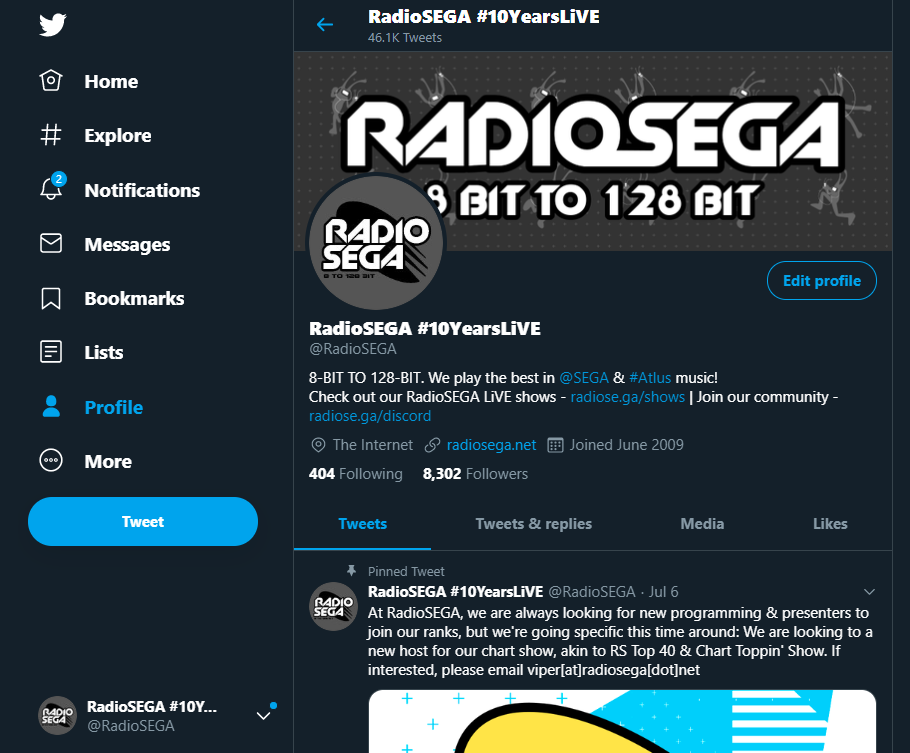 ...Or fire off a Twitter DM to our account; we're @RadioSEGA. At this time we currently prefer such items like press releases on projects/events and details about upcoming SEGA-related, fan-run events of interest.
Let us know what's happening in the SEGA fan scene onto our RadioSEGA Community Bulletin!
17th July, 2020 - 23:38 GMT
Twinny
Article viewed 936 times
Comments:
There are no comments for this article.
You need to be logged in to post a comment.
Please login using the boxes at the top of the page.




Requests between 6th Sep and 12th Sep







Replies: 201

Replies: 113

Replies: 5

Replies: 1

Replies: 17

http://www.segadriven.com/
http://www.lastminutecontinue.com/
http://www.sonicstadium.org/
http://www.summerofsonic.com/
http://soniccagedome.net/
http://segabits.com/
https://dreamcastyears.co.uk/
https://twitter.com/segaguys
https://kngi.org/
https://www.thedreamcastjunkyard.co.uk/
https://outrun86.wordpress.com/
https://eccothedolphin.net/
https://16bap.theclassicgamer.net/
https://puyonexus.com/
https://yakuzafan.com/
https://shenmuedojo.com/
https://thesonicpodcast.podbean.com/
https://www.thesegalounge.com/
https://rspicknmix.com