RadioSEGA LiVE Announcement: DrScottnik's Journey Into Dreams Flies to RadioSEGA's Airwaves
Take a breath, have a rest. Send off the weekend with DrScottnik's Journey into Dreams.
Since 2012, DrScottnik has been providing listeners with unique show concepts, starting with The Mean Remix Machine on Sonic Radio, followed by his RadioSEGA debut with The Voice of SEGA, and subsequently Sweaty Sundays with co-host Jimmy. And now in 2021, it is time for a new era for him, with the announcement of DrScottnik's Journey into Dreams.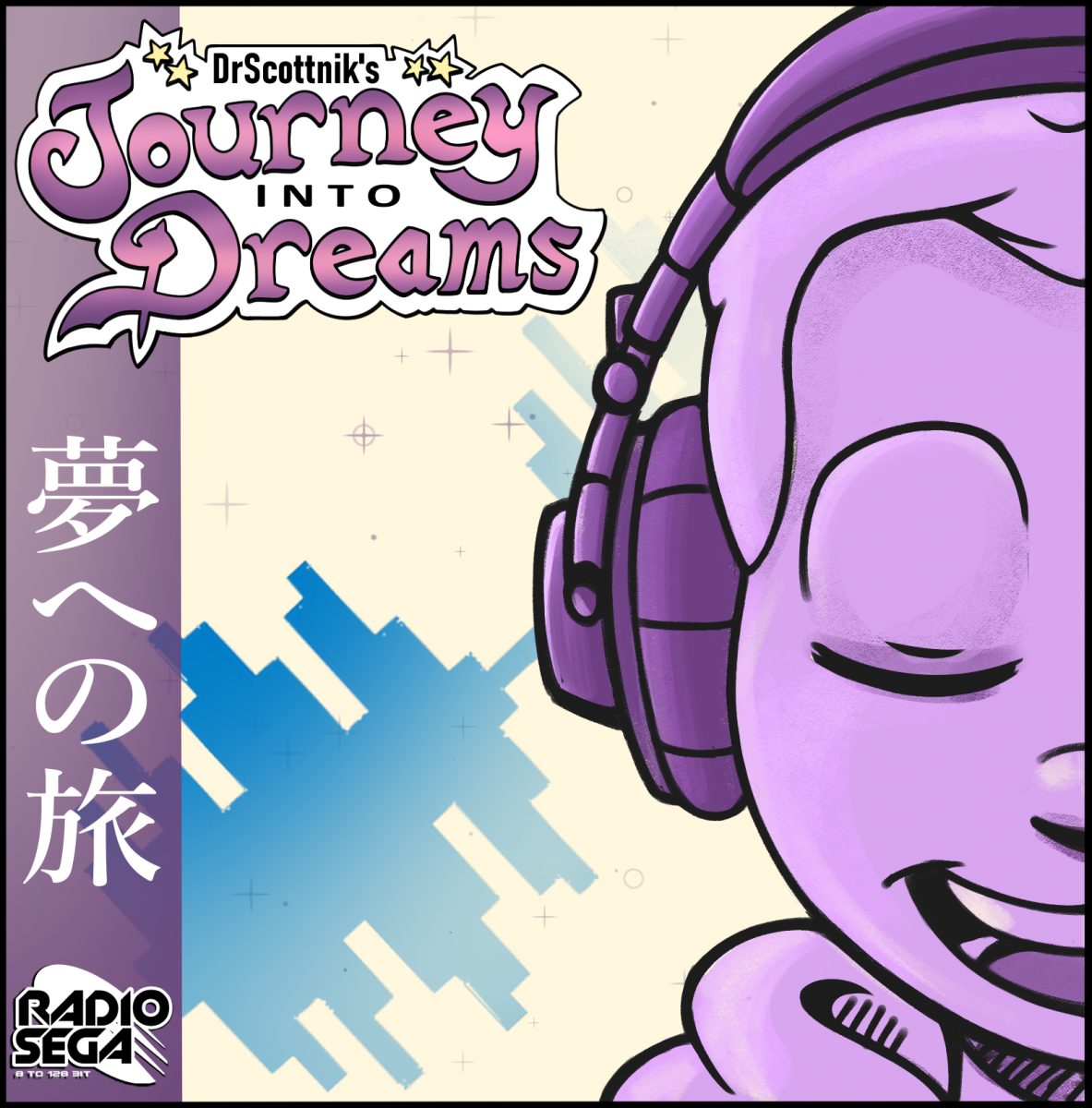 Show art created by RikDraws, with the official show theme produced by OSC.
Originally pitched during RadioSEGA's Winterfest 2020, this concept was recieved with critical acclaim, with Late and Lives, ResidentSD stating, "One of the most amazing hours of radio I've ever heard." This hour long show will showcase calming music from both SEGA and fan remixes, with discussions of mental health, uplifting stories and highlighting community members works.
DrScottnik's Journey into Dreams will start on Sunday, the 14th of March at 11pm UK time (7pm EDT/4pm PDT) and air weekly. So do tune in, relax, let go of your worries and end the weekend at ease.
5th March, 2021 - 10:43 GMT
DrScottnik
Article viewed 1769 times
Comments:
There are no comments for this article.
You need to be logged in to post a comment.
Please login using the boxes at the top of the page.



Requests between 28th Nov and 4th Dec












http://www.segadriven.com/
http://www.lastminutecontinue.com/
http://www.sonicstadium.org/
http://www.summerofsonic.com/
http://soniccagedome.net/
http://segabits.com/
https://dreamcastyears.co.uk/
https://twitter.com/segaguys
https://kngi.org/
https://www.thedreamcastjunkyard.co.uk/
https://outrun86.wordpress.com/
https://eccothedolphin.net/
https://16bap.theclassicgamer.net/
https://puyonexus.com/
https://yakuzafan.com/
https://shenmuedojo.com/
https://thesonicpodcast.podbean.com/
https://www.thesegalounge.com/
https://rspicknmix.com
http://www.segapowered.com/