NAME PENDING. - Official Event Details
Our 15th anniversary brings you SEVEN AND A HALF HOURS of the earliest RadioSEGA LiVE has ever been!
RadioSEGA turns 15th years old on this date of the 16th of March, since its humble beginnings as "
A wee Sega radio station...
" back in 2006. Since then, it has evolved year after year, from website redesigns, near weekly soundtrack additions,
the launch of live show programming
and special events to name a few. One of those features has been and continues to this day aforementioned live show programming since March 2010, giving listeners a variety of audio content all centered or linked to SEGA. But of course, practice makes perfect, and that was the case for many of the people bringing such content for the station today.
And to mark our 15th Anniversary, we're giving you the rare chance to hear their beginnings.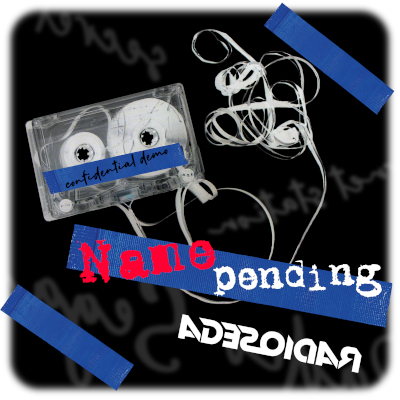 NAME PENDING. is a special RadioSEGA event where the listener gets a behind-the-scenes experience at one of the backends of the station today: RadioSEGA LiVE. From 5pm UK time on Wednesday, 17th March, tune in for a marathon of initially unaired pitch/test pilots, demos and origin broadcasts featuring current RS LiVE presenters and alumni.

Here's the list of content we got lined up for NAME PENDING. in the order we're airing them:
- The Strictly Sonic Show's original 1st episode as heard on SEGASonic Radio

- SEGA Mixer Drive's pitch pilot

- The Dreamcast Hour's pitch pilot
- Club SEGA's pitch pilot

- SEGA AGES's test broadcast

- The Blue Zone's pitch pilot

- VGBeats Box's demo

- Listener Rik's never-before-heard pitch pilot
- And the 1st episode of DrScottnik's Mean Remix Machine as first aired on Sonic Radio
Due to the various lengths of these broadcasts, starts times will go "off-the-clock" so do check our Twitter account and Discord server for updates!
15th March, 2021 - 22:04 GMT
Twinny
Article viewed 1855 times
There are no comments for this article.
You need to be logged in to post a comment.
Please login using the boxes at the top of the page.