Sonic Fan Fest Speeds Over To Bristol - 14th October
From its humble beginnings as Weston Super Sonic, the unofficial UK-based Sonic the Hedgehog fan-event levels up for 2023! Oh, and we may have a little presence there too~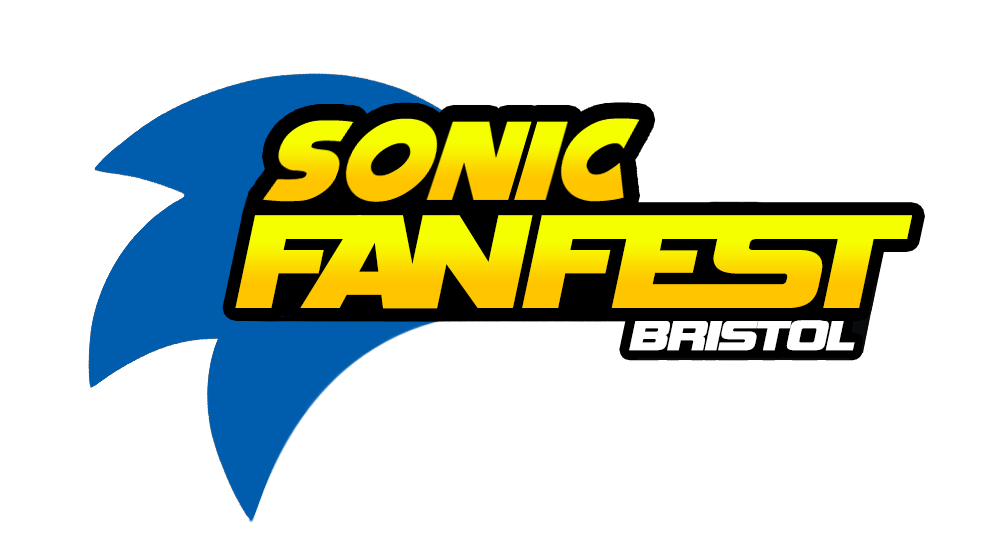 Bristol is set to host a returning fan-event for all things Sonic the Hedgehog in the United Kingdom, now levelled up for 2023: Sonic Fan Fest is set to descend upon the Future Inn, Saturday 14th October. The fan-event will be split into two parts for its blue hedgehog entertainment; the main portion kicking off at 10am local time (9:30am for those with early access through its Kickstarter campaign) to 5:15pm local time, followed by an after-party portion from 7 to 10pm local time.

Sonic Fan Fest originally started under the name of Weston Super Sonic, running from 2014 to 2022. Then, it was a small (still) unofficial gathering of regional Sonic fans in the titular host city of Weston-super-Mare, UK, itself a spiritual successor of sorts to the Summer of Sonic convention that ran from 2006 to 2013, and 2016. After W.S.S. 2022, plans were in effect to evolve it to an even bigger outing:
"That's where Sonic Fanfest comes in. We want to bring the collective energy and positivity to even more Sonic fans. To turn this small 200 person event into a large-scale unofficial convention, capable of welcoming up to 1000 attendees.

We don't only intend to up the scale, but we also want to up the ambition too. Going forwards, we intend to bring Sonic Fanfest to every corner of the UK, allowing Sonic fans across the nation a selection of nationwide locations to celebrate this iconic character and community. Cardiff, Birmingham, Glasgow, London... Anything is possible. The more support we get from the community, the more fans we can bring events to! Our goal is to share and celebrate the hard work of the Sonic the Hedgehog community and embrace our collective appreciation of the blue blur, with the fans at the heart of everything we do."
For those attending Sonic Fan Fest, you'll be able to enjoy specialty competitions and contests, panels, pocket fan meetups, and event exclusives. Special guests stem from notable and community names, such as freelancers with ties to IDW Publishing's Sonic comic series in Abby Bulmer & Mark Hughes, fandom musicians Breeton Boi & Dream Kittu, Sonic The Comic artist Ferran Rodriguez, and the legendary singer of Sonic R fame TJ Davis. You could also vibe to the various Sonic tunes throughout the day at Sonic Fan Fest, helmed by RadioSEGA alumni Foreversonic, and current station head and Pick n' Mix host GreenViper8 lending a hand here and there; take time to say hello and give your thanks if you do see those two!

Regular tickets are still available via Eventbrite.

Be sure to check the Sonic Fan Fest Facebook page for updates!
6th October, 2023 - 23:58 GMT
Twinny
Article viewed 907 times
Comments:
There are no comments for this article.
You need to be logged in to post a comment.
Please login using the boxes at the top of the page.



Requests between 27th Nov and 3rd Dec












http://www.segadriven.com/
http://www.lastminutecontinue.com/
http://www.sonicstadium.org/
http://www.summerofsonic.com/
https://terraplayer.com
https://dreamcastyears.co.uk/
https://twitter.com/segaguys
https://kngi.org/
https://www.thedreamcastjunkyard.co.uk/
https://outrun86.wordpress.com/
https://16bap.theclassicgamer.net/
https://puyonexus.com/
https://yakuzafan.com/
https://shenmuedojo.com/
https://www.thesegalounge.com/
https://www.fromashestofire.com/