RadioSEGA Interview: Hardlight Studio
Want to know who's behind Sonic Jump and Sonic Dash? We talked to Hardlight Studio's CTO, Chris Southall and asked him a few questions about Hardlight, jumping, dashing and the meaning of life. Probably not that last one but we did ask about the delayed Vita game...
Welcome to another edition of RadioSEGA Interviews...! This time, we got the chance to talk to Chris Southall, Chief Technical Officer of SEGA's Hardlight Studio. Keep reading to know more about the people behind Sonic Jump and Sonic Dash.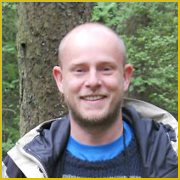 KC: First of all, I'd like to thank you for this chance to talk to you and get to know Hardlight a bit better. 
I understand Hardlight is still a young studio but the team behind it is a very experienced one. Many of those people were part of the 2005 SEGA Rally team, some of them came from the R&D team and a few came from Codemasters, if I'm not mistaken. How many people work there now?
Chris Southall: Right now we are 25 people, with a few remaining hires at the moment – as well as permanent staff, we work with contractors which enables the core team to remain small (& agile). It's true some of the staff have been with Sega since the SEGA Rally period – although not that many - we have a variety of people with a variety of backgrounds.
KC: Do you feel having such an experienced team with knowledge on how to work in so many different genres of games and developing for a different array of platforms is a plus?
CS: Experience is definitely a plus, although we have quite a few people who got into the games industry more recently – I think having a balance like that is important.
KC: I believe you are still hiring. What does one need to become a part of the Hardlight team?
CS: It's pretty simple – we want bright people who are enthusiastic about mobile/handheld, and are up for the challenge of building on from the stuff Hardlight did in its first 10 months as a mobile Studio.
KC: Just out of curiosity, why the name 'Hardlight'? Any meaning behind it or was it just because it sounded nice?
CS: There were a variety of names bouncing around – in the end, we chose something fairly low-key - the main thing we stuck to was that for an internal SEGA Studio we wanted to let the output do most of the talking. So it's nothing to do with Red Dwarf, if that's what you're asking :)
KC: Let's move on to the games you've worked on.
You were involved in the PC version of Viking: Battle for Asgard. Did you get to work closely with Creative Assembly?
CS: The SEGA Tech Group which spun off from the SEGA Rally team did the original PS3 SKU of Viking with Creative Assembly, and there's been a close working relationship on a few things with Total War over the years. So as the Studio was transitioning, and we wanted to add Viking to the PC portfolio from CA, it made sense for some of the guys in Hardlight to pick that up whilst design & sign-off work on the mobile projects span up...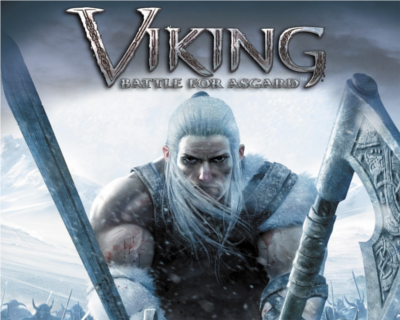 KC: That particular title is very different from your own two games (Sonic Jump and Sonic Dash). Do you plan on developing a somewhat 'darker' game in the near future?
CS: There were ideas & work happening last year on something one could describe as gritty & realistic, so although that stuff was parked in favour of some things with some blue sky in, who knows what the future holds.
KC: Has SEGA asked you to work on the Sonic franchise or was it you that suggested both Jump and Dash titles were based around the blue hedgehog?
CS: Some members in the team have worked on previous Sonic content (in particular Sonic Unleashed on PS3, as well as All-Stars Racing & Racing Transformed), and with the existing relationship with Sonic Team, there was a feeling in the business that Hardlight would be a good choice to handle some Sonic IP on mobile – so it's more of a collaborative decision between different sections in SEGA than Hardlight suggesting something, or SEGA dictating exactly what Hardlight should do.
KC: Sonic Jump was, I believe, a greatly successful game on both iOS and Android platforms. It was well received by both gamers and critics alike. Were you expecting it to do so well?
CS: There's been over 8 million downloads now, and we're pretty happy with how it's done. Whilst Jump was a title there on feature phone a while back and technically came before Doodle Jump, the word 'derivative' has been applied to both Sonic Jump & Sonic Dash – we can't argue with that, but were pleasantly surprised at how well both titles have been received. There's a lot more ideas on how a Sonic title could look on mobile, so who knows what kind of Sonic outing SEGA might come up with next time ;-)
KC: Another interesting initiative around Sonic Jump was the Global Challenge. How long did it take players to reach the moon?
CS: I think it was a week – I'd have to go back & check. Whilst we've been really busy with other things around the launch of Sonic Jump and getting the initial release of Sonic Dash out of the door, we will keep supporting both titles down the line, so watch this space.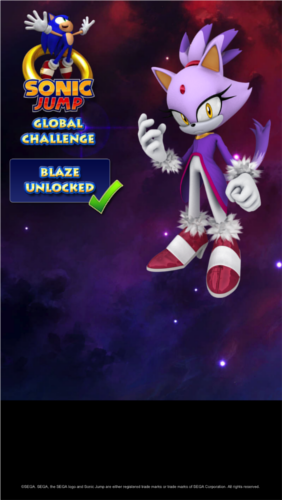 KC: Can you share some insight on some of the future updates? We know that a new stage, based around some kind of flying fortress, is coming. Are you considering introducing new characters or powers as well?
CS: We're looking at updates for Jump & Dash right now – it's fair to say we're talking about environments, characters & also about giving each character more distinctive abilities, but we can't say much more right now.
KC: You recently released Sonic Dash. I've been enjoying running along Seaside Hill and Ocean Palace. Why did you choose an endless runner as a second game?
CS: I think most people would agree that Sonic running was a natural thing to see on mobile – you could look at Sonic Dash as the first original title from Hardlight (no jokes about copying <insert infinite runner name here> please) and Sonic Jump as a port from the original which we got a bit carried away on…
KC: Any plans for future updates to the game yet?
CS: Yes, for sure – nothing we can talk about yet though.
KC: In your opinion, is mobile the future for gaming?
CS: It's a part of it, I think with each generation since the late 70s, gaming is becoming a bigger and bigger part of human culture as a whole, so I just don't think it's meaningful to talk about one platform or another being the future. Whilst computing is becoming powerful & small enough to be everywhere, and battery technology starting to show signs of enabling wearable computing, there will always be a place for experiences on large screens on the sofa.
KC: In-app purchases are a focal point of many mobile released games these days. You offer players the possibility of making in-app purchases but they're not essential to make progress in the game. Do you plan on continuing this policy for future games?
CS: The philosophy we try to work to is that all our games have to be playable & enjoyable end to end with nothing locked out for players who never spend in game – we also believe that if we succeed in this, we can also facilitate choice in using IAP to enhance a player's experience – if that's the way they want to go.
KC: Since it's been a big question mark around many SEGA fans everywhere, what's the current status on your previously announced Vita game? Any chance it will still see the light of day?
CS: We'd done a fair bit of work on something really original & really interesting – it didn't quite map to SEGA's shift in focus for us over to mobile/handheld in early 2012, but it was looking really good and so we are thinking on bringing that back in some form somewhere later, yes.
KC: If you had the chance to work on other classic SEGA franchises besides Sonic the Hedgehog what would they be?
CS: There's lots of choices – I think it's ok to say there's a couple of IPs we are looking at right now.
KC: Thank you very much for this opportunity. I hope we'll keep hearing more about you and your great games. Be sure to tune in to RadioSEGA as well. Maybe you'll get inspiration for future games and soundtracks! :)
So, there you have it. I'd like to thank everyone at Hardlight Studio, but especially Chris for answering our questions and Megan Davies (Community Manager) for being such a nice person and giving us this opportunity!
19th March, 2013 - 13:57 GMT
KC
Article viewed 1064 times
There are no comments for this article.
You need to be logged in to post a comment.
Please login using the boxes at the top of the page.