RadioSEGA at Play Expo 2013
Rexy and Retrix have been to the expo last week. Find out they thoughts on the event after the jump.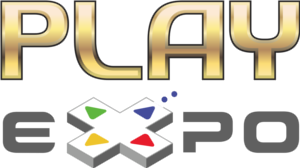 Our own Rexy and Retrix have gone to Play Expo last weekend as RadioSEGA's official reporters! Here are their thoughts on the event.
Rexy:
This weekend had Play Expo 2013 take place at Event City in Manchester. Having went there on the Saturday last year and was amazed with what they had on offer, I decided to go again and checked it out for the full two days. Sega's presence was mostly confined to the Now.Play and Re.Play sections, with the opportunity to play games from both areas as well as purchase used games from any of the show's traders.


For anyone that thought they might have spotted me but were unsure - on the Saturday, I attended in cosplay as Baron Praxis from the Jak & Daxter series; meanwhile on the Sunday I travelled more casually with my white OverClocked Remix t-shirt.

NOW.PLAY



In the Now.Play area, Sega's presence was strictly within the Nintendo booth displaying playable demos for both versions of Sonic Lost World and I had a hands-on with them. For the Wii U, I naturally wanted to push myself and played Desert Ruins Act 1, but due to not being used to the control scheme the rotating platforms relied a lot on the Spin Dash on my part (pressing the L button while standing still). Even the homing attack felt different in comparison to previous games as the enemies in that level seemed as if they could catch you in mid-air, but again, this is a case of adapting to the new control scheme presented.


For the 3DS demo, I saw Windy Hill Act 1 in action and got more used to Sonic's new parkour moves presented there and feeling more comfortable with the running trigger there (R button). The demo was presented on a 3DS XL, which personally took some getting used to due to the system size, but in spite of this the controls felt a lot more comfortable here. The stage itself was also home to the Asteroid wisp power, which was pretty neat to try out - they would beat any enemy in sight and use its remains to form a ring around itself and increase its attack range. I personally want to own the 3DS version myself, but whichever happens, I've got hope that the games would turn out neat upon release next week.


After playing the games, the Nintendo rep asked me for an opinion and I stated it. When he found out that I was involved with the Sonic Stadium somewhat, he took me to one side and stated to me that I was one of few that weren't "criticising the level design". Amazingly, we ended up in an intelligent discussion regarding Sonic's control schemes since the days of the Saturn and how people criticise games due to these changes. Amazingly, he stated he disliked Sonic Colours because it's a watered down HD Sonic Unleashed, but I bear no grudges for it. Either way, it felt good to discuss the subject on a more detailed level too.

RE.PLAY


Sega's presence even went as far as the Re.Play area, with current and (mostly) elder-gem systems being displayed with a game being demonstrated in each one. You could drop in and out any time, and simply take a glance at the gaming past. I saw Mega Drive units running the original Sonic titles plus Sonic Spinball, Golden Axe 3 and Space Harrier among others I might have missed, plus there were at least a couple of Master System units running - one with Alex Kidd in Miracle World and another with Sonic 1 as well. I jumped in with the latter at least - tried to beat Green Hill Zone as quickly as I can but somehow got the Chaos Emerald while finding a way out of Act 2. Outside from that, there was a Game Gear unit running Castle of Illusion (which I couldn't beat the Toyland level for some reason) and a Dreamcast running Jet Set Radio (which I played through the Love Trap level, but due to the control change from the HD version I barely passed it with Tab). All around, neat representation.

The Arcade displays had a lot of Sega machines there, mostly their racing lineup including various games from the OutRun series, Daytona USA and F355 Challenge - in fact, I believe the only non-racer I saw on display was for Virtua Fighter. Because OutRun is RS's Game of the Month, much of my time was spent having a go on them including trying to get to the goal in OutRun 2 SP, which I would fail at either the fourth or fifth checkpoint every single time. But it's still been thrilling to give these machines a go nevertheless.

There were also many dealers around there selling merchandise for the Sonic series as well as used Sega consoles and games, plus the GamesYouLoved stall was demonstrating the Sega Ultimate Console - basically a handheld device with a Mega Drive emulator built into it and pre-installed with 20 games. The demo unit on display was running Sonic Spinball, and while the game looked nice when hooked up to the TV, I couldn't help but feel through the audio that the game was running much slower than the original version. But either way, a bunch of retro games to take on the go seemed like a steal for anyone interested in doing so, criticisms or not.
Awesome Peeps

No convention was complete without bumping into some people out there. I ran into Radio Nintendo's Gerbelbey (Talk to the Animal) and forum member Shaddix Croft together on the Saturday, and was neat bumping into them for a few minutes even if it was in costume. And out of costume on the Sunday, I also stumbled upon Shinesparkers's Darren Kerwin - exchanged Streetpasses and played some Nintendo games together as well as catching up on what we've been doing individually. I was hoping to spot others that were also at the event, but probably couldn't find them through the crowds, however it was still incredible being able to run into those three!

All in all, it was a great weekend - Sega's role seemed kind of minor in comparison to other companies, but it's naturally something I can't criticise - what they had was still very satisfying. The events as a whole came together to perform a fulfilling gaming weekend and one that I felt really happy to experience the whole thing. If you live in the North of England and want to go to a gaming convention without having to embrace the long journey to London or any other country running a major event, then I recommend you give it a try for 2014 and see what you make of it.

Who knows, I might see you again next year...!
Retrix:
This year's Play Expo was the biggest yet, having come a long way since its roots in the Replay Expo in Blackpool, which it outgrew, moving to the EventCity venue in Manchester last year.

A demo for Sonic Lost World was playable at the Nintendo stalls for both Wii U and 3DS, Nintendo being the publisher for the title in Europe. I only had a brief go at the Wii U version, although with the title having just been released in Europe you will be able to find more detailed opinions elsewhere.

Other attractions in the now.play section included Assassin's Creed IV: Black Flag on the PlayStation 4, and the Oculus Rift VR headset.

The convention also has a huge selection of arcade machines and consoles covering all eras. All are free to play, but if you are happy to spend money there are also countless stalls selling all kinds of retro consoles, games and accessories (including imports and hard-to-find items, although as you would expect these can be rather expensive!), as well as game-related merchandise such as clothing, toys and accessories.

Play Expo is always a great day out – it's a chance to try out new games, old games, and meet up with other video game fans. The convention will return again in the fourth quarter of next year. They are also returning to the original venue in Blackpool for a new event over 3–4 May 2014, focusing on arcade, indie and retro games just like the original Replay Expo. Tickets for this are already on sale at

www.playblackpool.com

.
Have you been to Play Expo this year? Let us know below in the comments section.
18th October, 2013 - 23:35 GMT
KC
Article viewed 388 times
You need to be logged in to post a comment.
Please login using the boxes at the top of the page.