Company of Heroes 2 Digital Collector's Edition Announced
The Relic Entertainment developed title is getting a special edition with a few juicy extras, including exclusive in-game content.
Since SEGA acquired Relic Entertainment, fans of strategy games have been at the edge of their seats because of the previously announced Company of Heroes 2. We've told you about the closed beta in progress. Now, it's time for the extras you can get if you pre-order the special Digital Collector's Edition.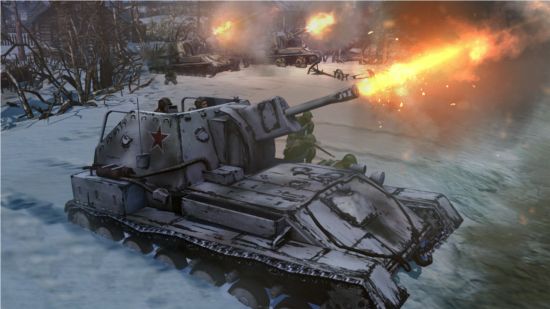 In Soviet Russia, tank blows you up!
This special, exclusive to pre-orders, edition will include the vehicle skin combo pack that will unlock 24 historically accurate new skins for Multiplayer mode. It will also give you access to a unique Soviet Commander, unlocking more options in Multiplayer. The more dedicated players will also receive an exclusive faceplate with integrated badge and the Commander Pass, which unlocks another five multiplayer Commanders post-launch.
On top of all the above, players will also get access to the post-launch Theatre of War mini-pack and two new multiplayer Commanders for each faction.
Yippee ki yay, Hitler!
What's even more interesting, perhaps, is that gamers that acquire the Digital Collector's Edition will get the Company of Heroes Pack, a bundle including the original Company of Heroes game as well as the Opposing Fronts and Tales of Valor expansions.
Set for a June 2013 release, Company of Heroes 2, the sequel to the critically acclaimed 2006 original, puts you in the shoes... and tanks... and entire arsenal of the Soviet Red Army as you try to stop the Nazi advances on Russia and make your way to Berlin in the middle of World War II. Worthy of mention are also the trademarked ColdTech weather system and the TrueSight line of sight system that promise a more realistic war experience than ever before.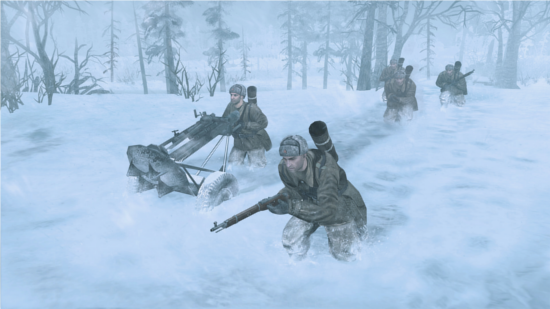 General Winter strikes again!
The Digital Collector's Edition is already available to pre-order on Steam selling for £69.99 / €79.99 / $99.99.
Personally, I'm not a big fan of the genre nor have I tried the original game. Am I missing out? Should I be purchasing CoH2 on day one? Share your thoughts in the comments section below.
SOURCE: Flesh Eating Zipper, via TheChaosBlue
Want to send us tips? Send them to newstips[at]radiosega[dot]net!
17th April, 2013 - 23:56 GMT
KC
Article viewed 323 times
There are no comments for this article.
You need to be logged in to post a comment.
Please login using the boxes at the top of the page.