Silver the Hedgehog Universally Unlocked in Sonic Dash
It is a use! Players successfully unlocked access to use the time-traveling, psychokinetic hedgehog.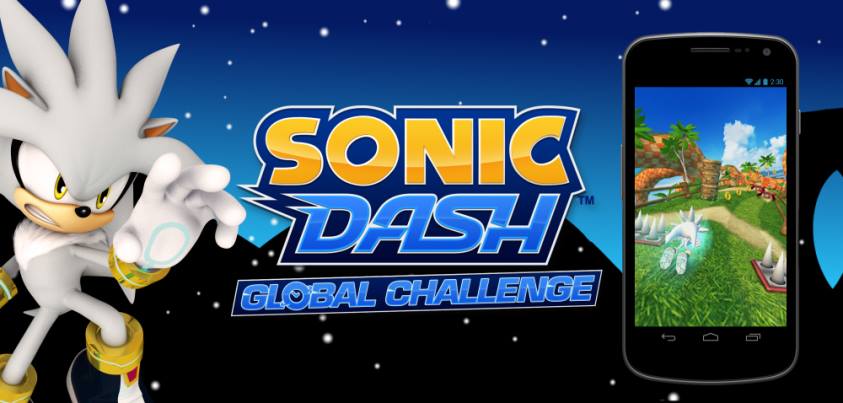 It came down to the wire, but the people done it. They have succeeded in Sonic Dash's latest Global Challenge and as a reward, Silver the Hedgehog has been unlocked. Getting him however was just as a bit confusing at it was challenging.
There were four stages and throughout those stages, wrapped gifts were scattered all across the course. Collecting these gifts scored you points which were then added to the global score as well a "personal contribution." But in order to get to the next stage, a certain number of points of the global score had to be acquired to unlock the next stage and the previous one.
With Silver now added to the game, he can finally unwind from searching for the ILBIS TWIGGA and just run...run to his heart's content. Forever and ever...and ever.
SOURCE: SEGA Nerds
Want to send us tips? Send them to newstips[at]radiosega[dot]net!
8th January, 2014 - 19:22 GMT
Twinny
Article viewed 184 times
Comments:
You need to be logged in to post a comment.
Please login using the boxes at the top of the page.




Requests between 20th Apr and 27th Apr

Dreams in a Pie
Napple Tale: Arsia in Daydream

Curse God Fomalhaut
7th Dragon 2020-II

Max Man
Streets of Rage Remake

Japan
Sega Marine Fishing

Comin'at ya, My girl
Yakuza 5 (Ryu ga Gotoku 5)


Replies: 1218

Replies: 1047

Replies: 2327

Replies: 3

Replies: 10


http://www.segadriven.com/

http://www.sonicradio.net/

http://www.lastminutecontinue.com/

http://www.sonicstadium.org/

http://www.radionintendo.com/

http://www.summerofsonic.com/

http://outrun86.wordpress.com/

http://www.projetosegabrasil.com/

http://www.stconline.co.uk/

http://soniclondon.com/

http://web8.orcaserver.de/ecco/