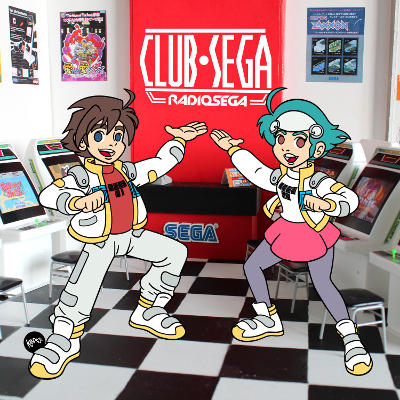 ---
Rhythm action games!
Get your dancing shows on as we head to the arcade for a workout!
This weeks ClubSEGA we dive into the crazy world of rhythm action games! Expect lots of fast paced high tempo tracks and a lot of Japanese vocals as we groove our around some of SEGA most loved modern arcade cabinets. If you want to request any tracks the links are below.
If you want to compete in any of our games then follow the link for the High Score thread
Here's the thread for the High Score competition
Also if you would like to catch up on any episodes that you might have missed then you can do so here:
Club SEGA - Your one stop coin-op spot for all your arcade needs.
Wednesday at 8pm UK - 7pm GMT - 9pm CEST - 3pm EST - 12pm PST
6th May, 2020 - 16:24 GMT
i need fruit
Article viewed 203 times
Comments:
There are no comments for this article.
You need to be logged in to post a comment.
Please login using the boxes at the top of the page.




Requests between 14th Sep and 20th Sep







Replies: 71

Replies: 151

Replies: 2

Replies: 39

Replies: 634

http://www.segadriven.com/
http://www.lastminutecontinue.com/
http://www.sonicstadium.org/
http://www.summerofsonic.com/
http://outrun86.wordpress.com/
https://kngi.org/
https://eccothedolphin.net/
http://16bap.theclassicgamer.net
http://www.sega-addicts.com
http://soniccagedome.net/
http://twitch.tv/thecorndogbandit
http://www.thedreamcastjunkyard.co.uk/
http://yakuzafan.com/
http://puyonexus.com/
http://segabits.com/
https://www.youtube.com/c/NintendoLounge