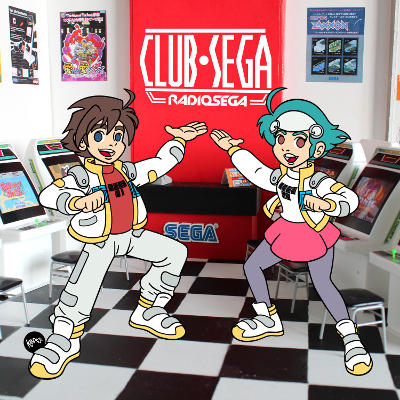 ---
AGES BULC
It's opposite day in the arcade!
Get ready for a change! The one and only Skyblaze will be hosting ClubSEGA for one week only! It's sure to be full of facts and fun plus some supprises as well so make sure you join us in a few hours this is an episode you wont want to miss!
Requests go to Skyblaze (of course!)
If you want to compete in any of our games then follow the link for the High Score thread
Here's the thread for the High Score competition
Also if you would like to catch up on any episodes that you might have missed then you can do so here:
Club SEGA - Your one stop coin-op spot for all your arcade needs.
Wednesday at 8pm UK - 7pm GMT - 9pm CEST - 3pm EST - 12pm PST
24th June, 2020 - 19:35 GMT
i need fruit
Article viewed 128 times
Comments:
There are no comments for this article.
You need to be logged in to post a comment.
Please login using the boxes at the top of the page.




Requests between 29th Jun and 5th Jul







Replies: 629

Replies: 843

Replies: 7

Replies: 69

Replies: 1535

http://www.segadriven.com/
http://www.lastminutecontinue.com/
http://www.sonicstadium.org/
http://www.summerofsonic.com/
http://outrun86.wordpress.com/
https://www.facebook.com/groups/soniclondon/
https://eccothedolphin.net/
http://16bap.theclassicgamer.net
http://www.sega-addicts.com
http://soniccagedome.net/
http://twitch.tv/thecorndogbandit
http://www.thedreamcastjunkyard.co.uk/
http://yakuzafan.com/
http://puyonexus.com/
http://segabits.com/
https://www.youtube.com/c/NintendoLounge
https://kngi.org/