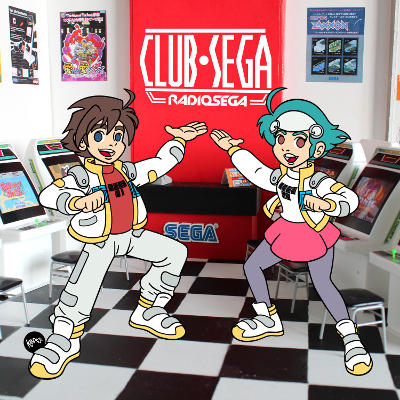 ---
Club SEGA goes Bananas!
This week we are looking at one of SEGA's biggest franchises that started in the arcade
Monkey Ball! A game that achieves the coveted "easy to play difficult to master" moniker started life as an arcade game and also has a new version out at the moment. It is a perfect game to talk about whilst RadioSEGA is in full summer swing. We are back where we belong this week in the usual time and usual place so hopefully things can return to 'normal' whatever that means. We will also be talking about arcade attract modes and how they are being used in these strange times.
We will be accepting your requests just simply contact INeedFruit through any of these channels:
When requesting via twitter please use the hashtag #ClubSEGA
So grab a bunch of bananas and swing by Club SEGA: Wednesday July 22th at 8pm BST/9pm CEST/3pm EDT/12pm PDT,
22nd July, 2020 - 15:23 GMT
i need fruit
Article viewed 292 times
Comments:
There are no comments for this article.
You need to be logged in to post a comment.
Please login using the boxes at the top of the page.




Requests between 14th Sep and 20th Sep







Replies: 72

Replies: 151

Replies: 2

Replies: 39

Replies: 634

http://www.segadriven.com/
http://www.lastminutecontinue.com/
http://www.sonicstadium.org/
http://www.summerofsonic.com/
http://outrun86.wordpress.com/
https://kngi.org/
https://eccothedolphin.net/
http://16bap.theclassicgamer.net
http://www.sega-addicts.com
http://soniccagedome.net/
http://twitch.tv/thecorndogbandit
http://www.thedreamcastjunkyard.co.uk/
http://yakuzafan.com/
http://puyonexus.com/
http://segabits.com/
https://www.youtube.com/c/NintendoLounge