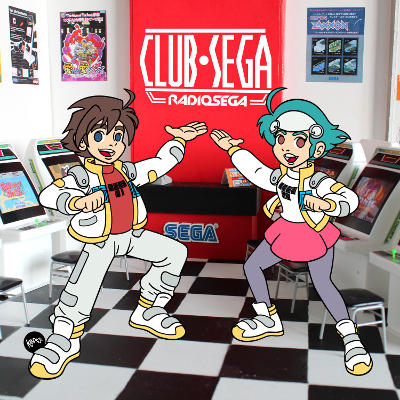 ---
Club SEGA racing special!
This week we are celebrating the rich history of racing games in the arcade.
Ah racing games. Is there any question that one of the greatest arcade experiences is sat in a bucket seat and racing on a steering wheel whilst the sighs and sounds come at you at a rapid pace? Not for me! So this weeks Club SEGA is celebrating the impressive line up of games that feature cars, bikes and even jet skis! We will also be talking about Race Driver: Grid – a Codemasters game that was in arcades courtesy of SEGA Amusements and powered by the impressive Europa-R board. It should be a good one!
We will be accepting your requests just simply contact INeedFruit through any of these channels:
When requesting via twitter please use the hashtag #ClubSEGA
So start your engines and join us for Club SEGA Wednesday July 29th at 8pm BST/9pm CEST/3pm EDT/12pm PDT.
29th July, 2020 - 16:36 GMT
i need fruit
Article viewed 175 times
Comments:
There are no comments for this article.
You need to be logged in to post a comment.
Please login using the boxes at the top of the page.




Requests between 14th Sep and 20th Sep







Replies: 72

Replies: 151

Replies: 2

Replies: 39

Replies: 634

http://www.segadriven.com/
http://www.lastminutecontinue.com/
http://www.sonicstadium.org/
http://www.summerofsonic.com/
http://outrun86.wordpress.com/
https://kngi.org/
https://eccothedolphin.net/
http://16bap.theclassicgamer.net
http://www.sega-addicts.com
http://soniccagedome.net/
http://twitch.tv/thecorndogbandit
http://www.thedreamcastjunkyard.co.uk/
http://yakuzafan.com/
http://puyonexus.com/
http://segabits.com/
https://www.youtube.com/c/NintendoLounge