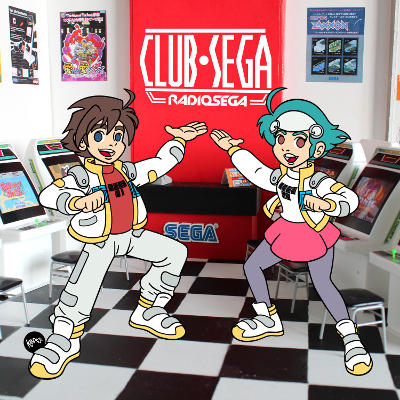 ---
Club SEGA returns this Thursday
For one week only we are moving to a Thursday at 6:00pm BST.
Due to family commitments we are moving the Guitar special of Club SEGA to Thursday 16th of July at 6:00pm. So if you are ready this today (15th of July) then we will see you tomorrow (16th of July) just before the SEGA lounge airs. Get ready for a rip roaring, head banging, face melting guitar special! If you would like to request some riffs/leads/insert guitar terminology here - then get in touch with us in the usual ways!
When requesting via twitter please use the hashtag #ClubSEGA
So come in and get ready to turn it up to 11!
Club SEGA for one week only is on at Thursday 16th of July at 6:00pm/7pm CEST/1pm EDT/10am PDT
15th July, 2020 - 14:47 GMT
i need fruit
Article viewed 170 times
Comments:
There are no comments for this article.
You need to be logged in to post a comment.
Please login using the boxes at the top of the page.




Requests between 14th Sep and 20th Sep







Replies: 72

Replies: 151

Replies: 2

Replies: 39

Replies: 634

http://www.segadriven.com/
http://www.lastminutecontinue.com/
http://www.sonicstadium.org/
http://www.summerofsonic.com/
http://outrun86.wordpress.com/
https://kngi.org/
https://eccothedolphin.net/
http://16bap.theclassicgamer.net
http://www.sega-addicts.com
http://soniccagedome.net/
http://twitch.tv/thecorndogbandit
http://www.thedreamcastjunkyard.co.uk/
http://yakuzafan.com/
http://puyonexus.com/
http://segabits.com/
https://www.youtube.com/c/NintendoLounge