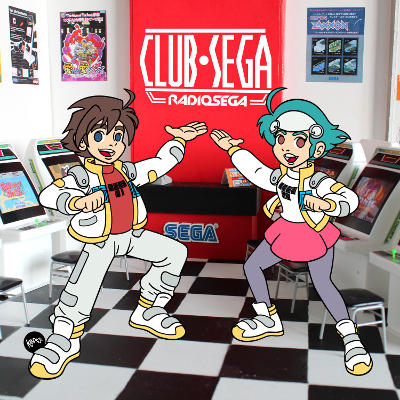 ---
Club SEGA NAOMI board special
This week its all about the fantastic Naomi board!
Today's Club SEGA is a special show all about the NAOMI board but that's not all! Right at the start of the show we will be previewing something never heard before on RadioSEGA – it'll be sure to change the very fabric of how you listen to ClubSEGA and we can't wait to share this brand new segment with you!
After all that we will be discussing the arcade board everyone who owned a Dreamcast will be familiar with it is, in my humble opinion one of SEGA's best. So many great games and so many great tunes - just look at the list here:
https://wiki.arcadeotaku.com/w/Sega_NAOMI
Ridiculous!
We will be accepting your requests just simply contact INeedFruit through any of these channels:
When requesting via twitter please use the hashtag #ClubSEGA
So join us for Club SEGA Wednesday August 19th at 8pm BST/9pm CEST/3pm EDT/12pm PDT.
19th August, 2020 - 15:53 GMT
i need fruit
Article viewed 109 times
Comments:
There are no comments for this article.
You need to be logged in to post a comment.
Please login using the boxes at the top of the page.




Requests between 21st Sep and 27th Sep







Replies: 72

Replies: 151

Replies: 2

Replies: 39

Replies: 634

http://www.segadriven.com/
http://www.lastminutecontinue.com/
http://www.sonicstadium.org/
http://www.summerofsonic.com/
http://outrun86.wordpress.com/
https://kngi.org/
https://eccothedolphin.net/
http://16bap.theclassicgamer.net
http://www.sega-addicts.com
http://soniccagedome.net/
http://twitch.tv/thecorndogbandit
http://www.thedreamcastjunkyard.co.uk/
http://yakuzafan.com/
http://puyonexus.com/
http://segabits.com/
https://www.youtube.com/c/NintendoLounge