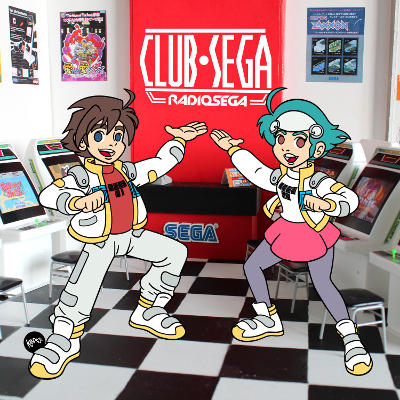 ---
ClubSEGA Chihiro Special
Built like an Xbox and lots of card games this week we are taking a look the the SEGA Chihiro arcade board.
Club SEGA is back! After a week off it's time to turn on those albeit dim lights and vibe to some classic SEGA arcade music. This week we are talking about the SEGA Chihiro an often overlooked board when we talk about SEGA's history. This might due to the time it was released or maybe the obscene amount of action card games for it. Regardless its games list is absolutely brilliant and we can't wait to play some music and talk about this awesome board. We have a new highscore to beat as well as a bit of news so make sure to tune in. If you'd like to request anything please get in touch using the links below:
If you want to compete in any of our games then follow the link for the High Score thread
Here's the thread for the High Score competition
Also if you would like to catch up on any episodes that you might have missed then you can do so here:
When requesting via twitter please use the hashtag #ClubSEGA
So come in and take a seat as we once more open to doors to ClubSEGA Wednesdays, at 8pm BST/9pm CEST/3pm EDT/12pm PDT,
14th October, 2020 - 14:13 GMT
i need fruit
Article viewed 228 times
Comments:
There are no comments for this article.
You need to be logged in to post a comment.
Please login using the boxes at the top of the page.




Requests between 19th Jul and 25th Jul







Replies: 194

Replies: 45

Replies: 106

Replies: 108

Replies: 3

http://www.segadriven.com/
http://www.lastminutecontinue.com/
http://www.sonicstadium.org/
http://www.summerofsonic.com/
http://outrun86.wordpress.com/
https://kngi.org/
https://eccothedolphin.net/
http://16bap.theclassicgamer.net
http://www.sega-addicts.com
http://soniccagedome.net/
http://twitch.tv/thecorndogbandit
http://www.thedreamcastjunkyard.co.uk/
http://yakuzafan.com/
http://puyonexus.com/
http://segabits.com/
https://www.youtube.com/c/NintendoLounge
https://dreamcastyears.co.uk/