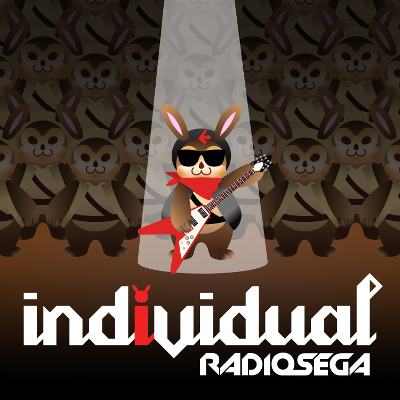 ---
Dark AGES
The first half of SONIC 10 ends with a less personal episode on Sachio Ogawa, so it's mostly all about the games.
Sachio Ogawa had a couple Sonic contributions in it early days, but of course this episode will mostly be concerned with various other works. There's times when the trail goes dark along the journey from 1988 to around 2003/2004. Be sure to tune in for talks and music of Super Thunder Blade, SEGA Bass Fishing, Virtua Fighter4, and more!
You can send in your requests, I've got enough space for about 6 of them. Feel free to request any song from a project Ogawa's worked on or any remix of a song composed by him. You can send me your requests via Discord (
I'll be listed in RadioSEGA's Discord
) or Twitter (
this is me
). You've only got about one more day to request before I start recording the episode on Tuesday, though!
If you're not sure what songs are eligible and don't mind mild spoilers, feel free to check out these sites:
If you're wondering when this show airs, it's on Wednesdays (this time the 22nd) and airs at:
6:00 PM - United Kingdom Time (most RadioSEGA folks)
7:00 PM - Central European Time (me and some others)
and lasts for up to 2 hours!
Comments:
There are no comments for this article.
You need to be logged in to post a comment.
Please login using the boxes at the top of the page.




Requests between 11th Oct and 17th Oct







Replies: 121

Replies: 0

Replies: 0

Replies: 206

Replies: 229

http://www.segadriven.com/
http://www.lastminutecontinue.com/
http://www.sonicstadium.org/
http://www.summerofsonic.com/
http://soniccagedome.net/
http://segabits.com/
https://dreamcastyears.co.uk/
https://twitter.com/segaguys
https://kngi.org/
https://www.thedreamcastjunkyard.co.uk/
https://outrun86.wordpress.com/
https://eccothedolphin.net/
https://16bap.theclassicgamer.net/
https://puyonexus.com/
https://yakuzafan.com/
https://shenmuedojo.com/
https://thesonicpodcast.podbean.com/
https://www.thesegalounge.com/
https://rspicknmix.com