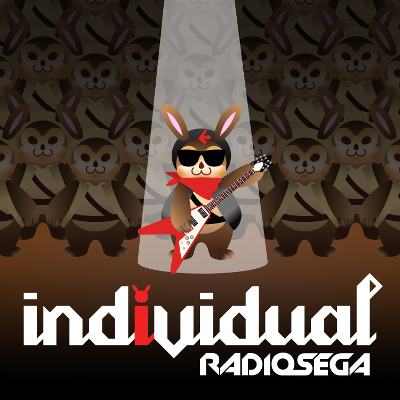 ---
Cold Shoulder Keeps Ravin'
For the 8th SONIC 10 episode the legendary Yuzo Koshiro takes us down the third-party alley into sinister territory.
One of the most famous Japanese composers who just can't stay away from SEGA. There's loads to discuss, from his origins at FALCOM to his freelance career, so I'll try to cram as much of his 20th century works in. Be sure to tune in for talks and music of The Revenge of Shinobi, Streets of Rage, The Story of Thor: A Successor of the Light, and more!
You can send in your requests, I've got enough space for about 6 of them. Feel free to request any song from a project Koshiro's worked on or any remix of a song composed by him. You can send me your requests via Discord (
I'll be listed in RadioSEGA's Discord
) or Twitter (
this is me
). You've only got about one more day to request before I start recording the episode on Tuesday, though!
If you're not sure what songs are eligible and don't mind mild spoilers, feel free to check out these sites:
If you're wondering when this show airs, it's on Wednesdays (this time the 20th) and airs at:
6:00 PM - United Kingdom Time (most RadioSEGA folks)
7:00 PM - Central European Time (me and some others)
and lasts for up to 2 hours!
Comments:
There are no comments for this article.
You need to be logged in to post a comment.
Please login using the boxes at the top of the page.




Requests between 11th Oct and 17th Oct







Replies: 121

Replies: 0

Replies: 0

Replies: 206

Replies: 229

http://www.segadriven.com/
http://www.lastminutecontinue.com/
http://www.sonicstadium.org/
http://www.summerofsonic.com/
http://soniccagedome.net/
http://segabits.com/
https://dreamcastyears.co.uk/
https://twitter.com/segaguys
https://kngi.org/
https://www.thedreamcastjunkyard.co.uk/
https://outrun86.wordpress.com/
https://eccothedolphin.net/
https://16bap.theclassicgamer.net/
https://puyonexus.com/
https://yakuzafan.com/
https://shenmuedojo.com/
https://thesonicpodcast.podbean.com/
https://www.thesegalounge.com/
https://rspicknmix.com