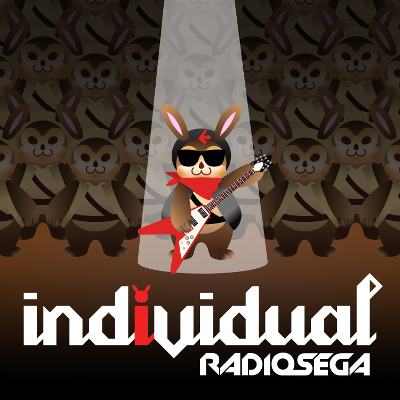 ---
Count Past Twenty
The first show without Sonic in many moons, Yuichi Kanatani is more of a Yakuza and arcade guy, with a distinct Euro-inspired style.
It would be weird to exit SONIC 10 with another person with Sonic under their belt, so instead episode 21 is dedicated to one of my favourite musicians Yuichi Kanatani. His arcade and Yakuza means there's some crossover with Chihiro Aoki, but check out the show for talks and music of RAMBO, SANGOKUSHI TAISEN 3, Yakuza 4, and more!
You can send in your requests, I've got enough space for about 6 of them. Feel free to request any song from a project Kanatani's worked on or any remix of a song composed by him. You can send me your requests via Discord (
I'll be listed in RadioSEGA's Discord
) or Twitter (
this is me
). You've only got about one more day to request before I start recording the episode on Tuesday, though!
If you're not sure what songs are eligible and don't mind mild spoilers, feel free to check out these sites:
If you're wondering when this show airs, it's on Wednesdays (this time the 10th) and airs at:
6:00 PM - United Kingdom Time (most RadioSEGA folks)
7:00 PM - Central European Time (me and some others)
and lasts for up to 2 hours!
Comments:
There are no comments for this article.
You need to be logged in to post a comment.
Please login using the boxes at the top of the page.




Requests between 22nd Nov and 28th Nov







Replies: 0

Replies: 211

Replies: 125

Replies: 0

Replies: 4

http://www.segadriven.com/
http://www.lastminutecontinue.com/
http://www.sonicstadium.org/
http://www.summerofsonic.com/
http://soniccagedome.net/
http://segabits.com/
https://dreamcastyears.co.uk/
https://twitter.com/segaguys
https://kngi.org/
https://www.thedreamcastjunkyard.co.uk/
https://outrun86.wordpress.com/
https://eccothedolphin.net/
https://16bap.theclassicgamer.net/
https://puyonexus.com/
https://yakuzafan.com/
https://shenmuedojo.com/
https://thesonicpodcast.podbean.com/
https://www.thesegalounge.com/
https://rspicknmix.com