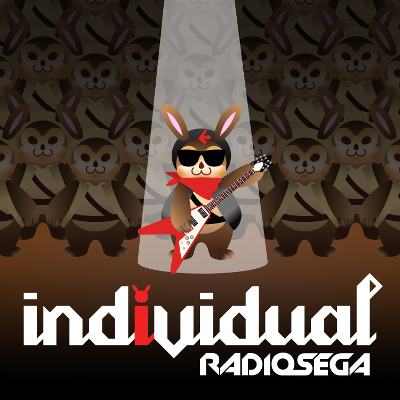 ---
FlyByNow
Finally another western composer, this time French: Arnaud Roy represents AMPLITUDE Studios and their ENDLESS series, including the upcoming ENDLESS Dungeon.

This post is all about the next episode of Individual, a #SEGAducation show, with game examples, request advice, sources to learn about more eligible works, and a couple times the show will be going LiVE (so to speak).
If you don't know Individual, it's an [adjective] show in which I take the time to discuss the histories and sounds of SEGA sound designers, or at the very least the musicians with substantial ties to SEGA. It's a pre-recorded program, so while it's airing on Wednesday, I'm doing the recording on Tuesday.
After the House of the Dead-focused month, spooks are traded for galactic relaxies with Arnaud Roy, also called FlyByNo. Strategy games are my childhood, so maybe I can apply nostalgic standards to the talks and music of ENDLESS Space, Dungeon of the ENDLESS, HUMANKIND and more!
You can send in your requests, I've got enough space for about 6 of them. Feel free to request any song from a project Roy has worked on or any remix of a song composed by him. You can send me your requests via Discord (
I'll be listed in RadioSEGA's Discord
) or Twitter (
this is me
). I'll be recording the episode on Tuesday, so please send in your requests before then!
If you're not sure what songs are eligible and don't mind mild spoilers, feel free to check out these sites:
If you're wondering when this show airs, it's on Wednesdays (this time the 2nd) and airs at:
6:00 PM - United Kingdom Time (most RadioSEGA folks)
7:00 PM - Central European Time (me and some others)
and lasts for somewhere around 2 hours!
There are no comments for this article.
You need to be logged in to post a comment.
Please login using the boxes at the top of the page.