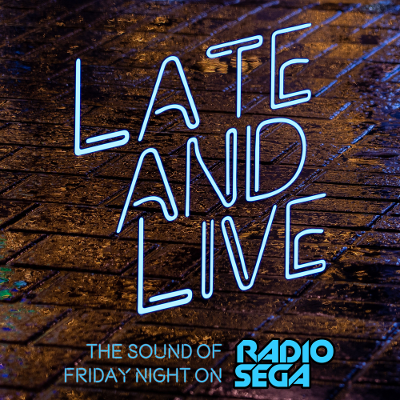 ---
The Streets of Rave Mix returns (requests are now closed) and much more this May!
It's been 26 years in the making but on Thursday one of the most awaited sequels in the history of gaming finally arrives and there was no way Late and Live was going to let that go unnoticed!
To celebrate the launch of Streets of Rage 4, Late and Live is bringing back our Streets of Rave Mix where we'll be playing classics from the original three games, Streets of Rage remake and a selection of the best Streets of Rage remixes. But that's not all - we'll also be peppering in some tracks from Streets of Rage 4 to whet your appetite too!
UPDATE: Requests are now closed - thanks to everyone to sent their requests in!
While it will be difficult to request tracks from Streets of Rage 4, what with it not being out yet, I would love to play your favourite original track or remix on the show. So if you want to hear a tune, get your requests into me via the following methods:
Discord: Send me a private message on our Discord - I'm ResidentSD. (goto http://radiose.ga/discord to join!)
Twitter: send me a tweet or direct message - I'm ResidentSD
E-mail: send an email to residentsd [at] radiosega [dot] net

But that's not all - it's a new month which means we've got a load of great shows planned for the next five weeks. Here's what else is coming up!
Friday 8th May - Late and Live Mix

A "normal" show containing a mix of my picks and listener requests.

Friday 15th May - 90s Mix

In our second series, we had an 80s Mix where we played nothing but tunes from SEGA games released in the 80s. Time has moved on since then so it's about time we did a 90s Mix don't you think? On this show we'll be playing 60 minutes of tunes from SEGA games released in the 90s and your favourite remixes from those games too!

Friday 22nd May - Yakuza Mix

For our final themed show in May, we're going underground as we play you 60 minutes of bangers from across the Yakuza series!

Friday 29th May - Listener Mix

It's the final Friday and that can only mean one thing. 60 minutes of tunes, no picks from me... you're in total control of Late and Live as every track is picked by the listeners.

We've got five awesome shows to come throughout May, kicking off with our second Streets of Rave Mix - live Friday night from 10pm BST/UK time (11pm CET/5pm ET/2pm PT/21:00 GMT) only here on RadioSEGA!
Missed the last episode of Late and Live? Download or our Streets of Rave Mix and every episode here or on Spotify!
Download - https://www.radiosega.net/media/?show=Late%20and%20Live

Listen on Spotify - https://open.spotify.com/show/2vR3rQ2g0Ry6FTJ8YsTIwx
26th April, 2020 - 16:45 GMT
ResidentSD
Article viewed 226 times
Comments:
There are no comments for this article.
You need to be logged in to post a comment.
Please login using the boxes at the top of the page.




Requests between 25th May and 31st May







Replies: 56

Replies: 0

Replies: 1522

Replies: 181

Replies: 2

http://www.segadriven.com/
http://www.lastminutecontinue.com/
http://www.sonicstadium.org/
http://www.summerofsonic.com/
http://outrun86.wordpress.com/
https://www.facebook.com/groups/soniclondon/
https://eccothedolphin.net/
http://16bap.theclassicgamer.net
http://www.sega-addicts.com
http://twitch.tv/thecorndogbandit
http://www.thedreamcastjunkyard.co.uk/
http://yakuzafan.com/
http://puyonexus.com/
http://segabits.com/
https://www.youtube.com/c/NintendoLounge
https://kngi.org/