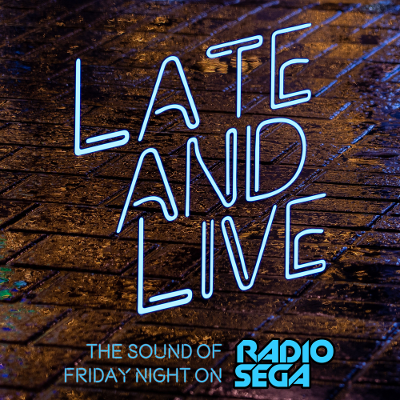 ---
Late and Live goes back to the 90s! (requests are now closed)
Late and Live brought you an 80s Mix as part our second season, so it only seems right that for our second themed mix we go back to arguably SEGA's most successful decade - the 1990s.
The 1990s were when the Mega Drive (and Genesis) were at their most successful, when SEGA were pushing boundaries in the arcade with polygonal 3D games, when portable gaming was pushed to the next level with the Game Gear, when SEGA went out of this world with the Saturn and when we saw the beginnings of the sixth generation of consoles with the launch of the SEGA Dreamcast.
All of these fantastic games had their fair share of fantastic soundtracks, which is pretty handy for a music show such as Late and Live eh? On our 90s Mix expect to hear loads of cracking chiptunes, some awesome music from early CD-based games and, of course, the best remixes.
UPDATE: Requests are now closed - thanks to everyone to sent their requests in!
Request slots are already extremely limited so if you want to request a tune or two, get in touch via one of the following methods:
Discord: Send me a private message on our Discord - I'm ResidentSD. (goto http://radiose.ga/discord to join!)
Twitter: send me a tweet or direct message - I'm ResidentSD
E-mail: send an email to residentsd [at] radiosega [dot] net

So join Late and Live this Friday night as we bring you music and memories from the 1990s - we've live from 10pm BST/UK time (11pm CET/5pm ET/2pm PT/21:00 GMT)
Missed the last episode of Late and Live? Download or stream May's Late and Live Mix and every episode here or on Spotify!
Download - https://www.radiosega.net/media/?show=Late%20and%20Live

Listen on Spotify - https://open.spotify.com/show/2vR3rQ2g0Ry6FTJ8YsTIwx
9th May, 2020 - 21:12 GMT
ResidentSD
Article viewed 252 times
Comments:
There are no comments for this article.
You need to be logged in to post a comment.
Please login using the boxes at the top of the page.




Requests between 14th Sep and 20th Sep







Replies: 71

Replies: 151

Replies: 2

Replies: 39

Replies: 634

http://www.segadriven.com/
http://www.lastminutecontinue.com/
http://www.sonicstadium.org/
http://www.summerofsonic.com/
http://outrun86.wordpress.com/
https://kngi.org/
https://eccothedolphin.net/
http://16bap.theclassicgamer.net
http://www.sega-addicts.com
http://soniccagedome.net/
http://twitch.tv/thecorndogbandit
http://www.thedreamcastjunkyard.co.uk/
http://yakuzafan.com/
http://puyonexus.com/
http://segabits.com/
https://www.youtube.com/c/NintendoLounge