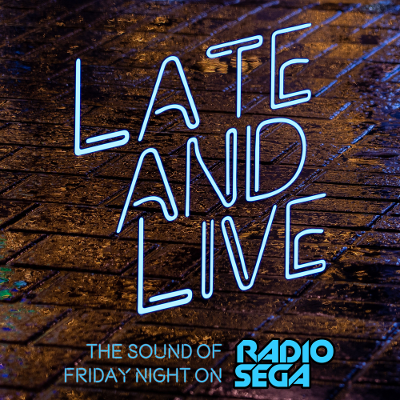 ---
Late and Live joins the Yakuza! (requests are now closed)
We've got some big news to announce - Late and Live is joining the ranks of the Yakuza for this weeks show! However we've has not progressed enough into the organisation to get some of the real "dirty work" done so instead we're just going to play loads of tunes from the SEGA series of the same name!
The Yakuza series features loads of different styles of music from rock to dance to jazz and more, so it's a perfect choice to feature on the sound of Friday night!
UPDATE: Requests are now closed - thanks to everyone to sent their requests in!
Got a favourite track (or two) from the Yakuza series that you'd love me to play on Friday night? Send your requests in to me via the normal methods:
Discord: Send me a private message on our Discord - I'm ResidentSD. (goto http://radiose.ga/discord to join!)
Twitter: send me a tweet or direct message - I'm ResidentSD
E-mail: send an email to residentsd [at] radiosega [dot] net

So join me for what will certainly be a fantastic hour of fantastic Yakuza tunes - we're live after Pick n' Mix from 10pm BST/UK time (11pm CET/5pm ET/2pm PT/21:00 GMT)
Missed the last episode of Late and Live? Download or stream our 90s Mix and every episode here or on Spotify!
Download - https://www.radiosega.net/media/?show=Late%20and%20Live

Listen on Spotify - https://open.spotify.com/show/2vR3rQ2g0Ry6FTJ8YsTIwx
18th May, 2020 - 00:10 GMT
ResidentSD
Article viewed 191 times
Comments:
There are no comments for this article.
You need to be logged in to post a comment.
Please login using the boxes at the top of the page.




Requests between 14th Sep and 20th Sep







Replies: 71

Replies: 151

Replies: 2

Replies: 39

Replies: 634

http://www.segadriven.com/
http://www.lastminutecontinue.com/
http://www.sonicstadium.org/
http://www.summerofsonic.com/
http://outrun86.wordpress.com/
https://kngi.org/
https://eccothedolphin.net/
http://16bap.theclassicgamer.net
http://www.sega-addicts.com
http://soniccagedome.net/
http://twitch.tv/thecorndogbandit
http://www.thedreamcastjunkyard.co.uk/
http://yakuzafan.com/
http://puyonexus.com/
http://segabits.com/
https://www.youtube.com/c/NintendoLounge