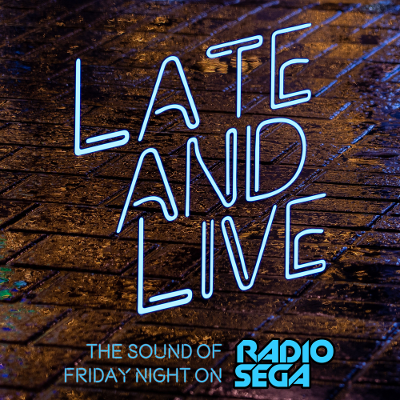 ---
Mashing up your Friday night! (requests are now closed)
We've had over 60 live episodes of Late and Live and so it stands to reason that some of the themed shows in this current season of the show may be the same or similar to themes we've had in previous seasons of the show. But for this week's episode we're doing something completely different to anything we've done before...
I don't normally take requests for potential Late and Live themes but as soon as Frost from our Discord suggested this theme, I knew we had to do it as part of the sound of Friday night!
So this Friday Late and Live presents its very first Mashups Mix where every single track on the show will feature a combination of two or more SEGA sources (and maybe the odd non-SEGA source too!) that have been "mashed" together to create a single tune all of its own. It's certain to be a Late and Live mix like no other!
UPDATE: Requests are now closed - thanks to everyone to sent their requests in!
We've got loads of awesome requests in Friday's show already but there is still room for more of your favourite mashups! If you've got a request or two, get them into me via the normal methods:
Discord: Send me a private message on our Discord - I'm ResidentSD. (goto http://radiose.ga/discord to join!)
Twitter: send me a tweet or direct message - I'm ResidentSD
E-mail: send an email to residentsd [at] radiosega [dot] net

So mashup your Friday night with Late and Live - the Mashups Mix is live this Friday night from 10pm BST/UK time (11pm CET/5pm ET/2pm PT/21:00 GMT) only here on RadioSEGA!
Missed the last episode of Late and Live? Download or stream July's Late and Live Mix and every episode here, on Spotify or on Apple Podcasts!
Download - https://www.radiosega.net/media/?show=Late%20and%20Live

Listen on Spotify - https://open.spotify.com/show/2vR3rQ2g0Ry6FTJ8YsTIwx
Listen on Apple Podcasts - https://podcasts.apple.com/podcast/late-and-live/id1502182355
20th July, 2020 - 21:47 GMT
ResidentSD
Article viewed 282 times
Comments:
There are no comments for this article.
You need to be logged in to post a comment.
Please login using the boxes at the top of the page.




Requests between 14th Sep and 20th Sep







Replies: 72

Replies: 151

Replies: 2

Replies: 39

Replies: 634

http://www.segadriven.com/
http://www.lastminutecontinue.com/
http://www.sonicstadium.org/
http://www.summerofsonic.com/
http://outrun86.wordpress.com/
https://kngi.org/
https://eccothedolphin.net/
http://16bap.theclassicgamer.net
http://www.sega-addicts.com
http://soniccagedome.net/
http://twitch.tv/thecorndogbandit
http://www.thedreamcastjunkyard.co.uk/
http://yakuzafan.com/
http://puyonexus.com/
http://segabits.com/
https://www.youtube.com/c/NintendoLounge