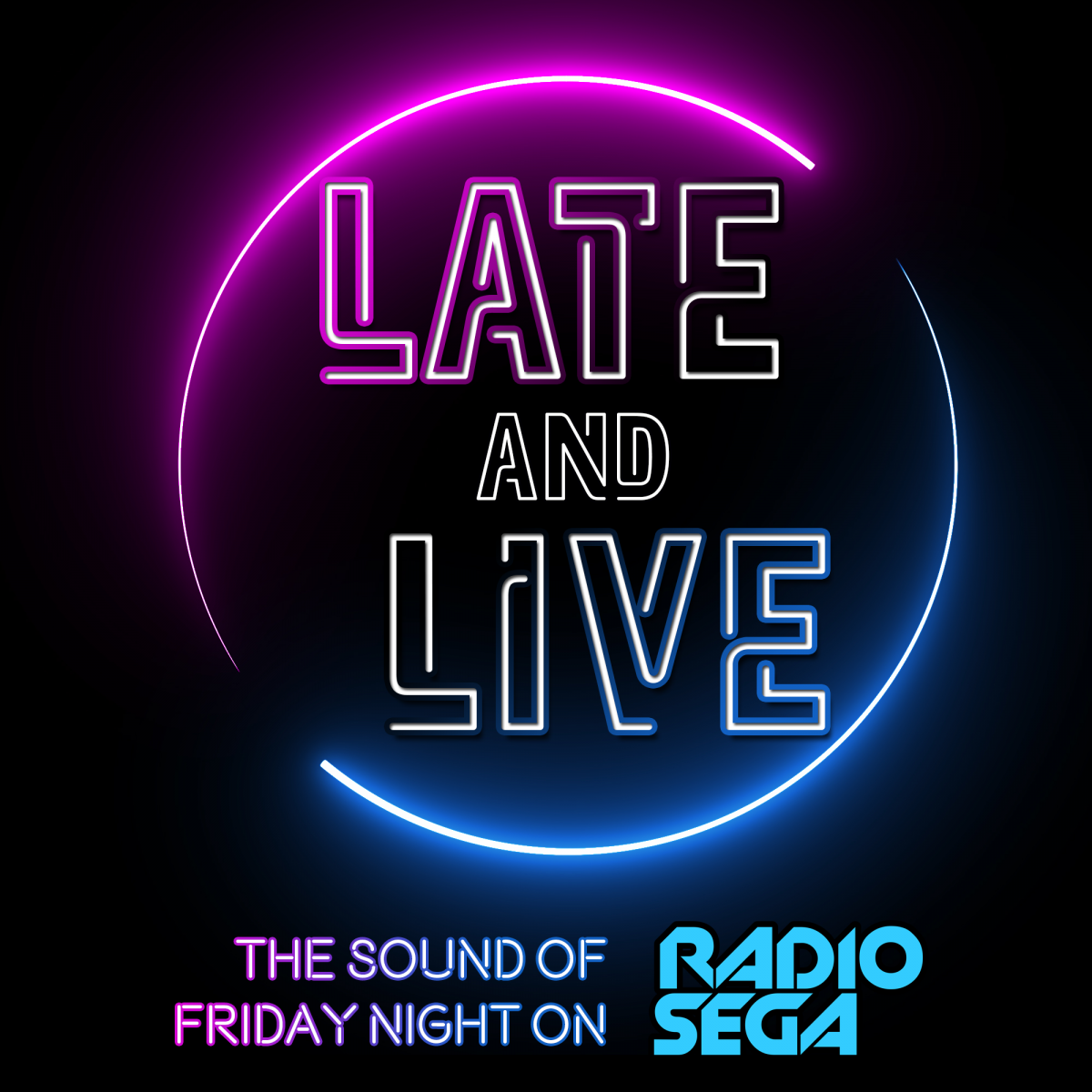 ---
Jet Set your Radio and more this September!
Another month of Late and Live mixes is at an end which can only mean one thing - we've got another month of awesome mixes to come! And to mark the anniversary of the US release of the Dreamcast, we kick off September by celebrating an iconic series that saw it's debut on SEGA's 128-bit beast.
It's time to grab your skates and your spray cans as Late and Live celebrates the music of and inspired by the Jet Set Radio series on our Jet Set Mix. That's right both original tunes from Jet Set Radio and Jet Set Radio Future will be featured on the show this Friday, along with the best remixes inspired by this fantastic series.
So have you got a favourite JSR track or remix (or two) you'd like to hear on the show? I want to know about it so I can play it on the show! Send in your requests to me via on the following methods:
Discord: Send me a private message on our Discord - I'm ResidentSD. (goto http://radiose.ga/discord to join!)
Twitter: send me a tweet or direct message - I'm ResidentSD
E-mail: send an email to residentsd [at] radiosega [dot] net

However the Jet Set Mix is just the first of four fantastic Late and Lives mixes coming your way this September. Here's what else you've got to look forward to this month!
Friday 11th September - Late and Live Mix

A "normal" show containing a mix of my picks and listener requests.
Friday 18th September - Chiptune Mix

Providing that there ain't no party like a YM2612 party (or SID, PSG or any other of the great soundchips), our popular Chiptune Mix returns for the third time bringing you a selection of the best SEGA chiptunes and chiptune style remixes.
Friday 25th September - Listener Mix

For the sixth time this year, we finish another month of Late and Live mixes with our regular Listener Mix where every single track played is picked by you the RadioSEGA listener. August's Listener Mix was pretty fantastic - can you raise your game in September?
So join me this Friday as we kick off month 6 of Late and Live Season 3 with an hour of banging tunes from the Jet Set Radio series - it's live this Friday night from 10pm BST/UK time (11pm CET/5pm ET/2pm PT/21:00 GMT) only here on RadioSEGA!
Missed the last episode of Late and Live? Download or stream August's Listener Mix and every episode here, on Spotify or on Apple Podcasts!
Download - https://www.radiosega.net/media/?show=Late%20and%20Live

Listen on Spotify - https://open.spotify.com/show/2vR3rQ2g0Ry6FTJ8YsTIwx
Listen on Apple Podcasts - https://podcasts.apple.com/podcast/late-and-live/id1502182355
30th August, 2020 - 22:30 GMT
ResidentSD
Article viewed 346 times
There are no comments for this article.
You need to be logged in to post a comment.
Please login using the boxes at the top of the page.