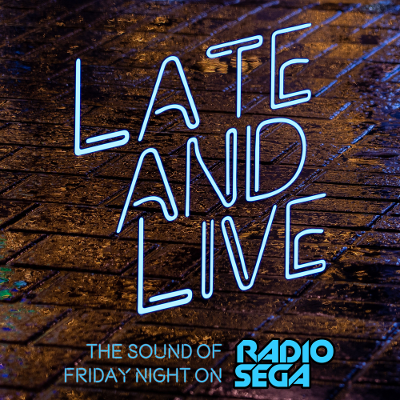 ---
The chips are in tune this Friday!
What's old is now new again so it's only fair that Late and Live, a show from 2012, dedicates an episode to the best SEGA chiptunes from back in the day!
Some of SEGA's most famous tunes come from the days of sound chips in such consoles as the Mega Drive, Master System, Game Gear, Game Boy Advance... even the Mega CD (yes, not all the music was CD audio!) as well as from computers like the Amiga, Spectrum, Atari ST and Commodore 64. So it's only right that we dedicate an entire episode of Late and Live to nothing but these tunes. I say nothing but, however there are also loads of awesome chiptune based remixes on the scene too - and we'll hopefully be featuring some of those as well!
So do you have a favourite chiptune track or chiptune remix or two that you'd love to hear on the show? Then get your requests into me via one of the following methods:
Discord: Send me a private message on our Discord - I'm ResidentSD. (goto http://radiose.ga/discord to join!)
Twitter: send me a tweet or direct message - I'm ResidentSD
E-mail: send an email to residentsd [at] radiosega [dot] net
So join me for a mix of the best SEGA chiptunes this Friday night - stay tuned after Pick n' Mix as our Chiptune Mix is LiVE from 10pm BST/UK time (11pm CET/5pm ET/2pm PT/21:00 GMT) only here on RadioSEGA!
Missed the last episode of Late and Live? Download or stream September's Late and Live Mix and every episode here, on Spotify or on Apple Podcasts!
Download - https://www.radiosega.net/media/?show=Late%20and%20Live

Listen on Spotify - https://open.spotify.com/show/2vR3rQ2g0Ry6FTJ8YsTIwx
Listen on Apple Podcasts - https://podcasts.apple.com/podcast/late-and-live/id1502182355
13th September, 2020 - 23:39 GMT
ResidentSD
Article viewed 177 times
Comments:
There are no comments for this article.
You need to be logged in to post a comment.
Please login using the boxes at the top of the page.




Requests between 18th Jan and 24th Jan







Replies: 168

Replies: 13

Replies: 186

Replies: 39

Replies: 3

http://www.segadriven.com/
http://www.lastminutecontinue.com/
http://www.sonicstadium.org/
http://www.summerofsonic.com/
http://outrun86.wordpress.com/
https://kngi.org/
https://eccothedolphin.net/
http://16bap.theclassicgamer.net
http://www.sega-addicts.com
http://soniccagedome.net/
http://twitch.tv/thecorndogbandit
http://www.thedreamcastjunkyard.co.uk/
http://yakuzafan.com/
http://puyonexus.com/
http://segabits.com/
https://www.youtube.com/c/NintendoLounge
https://dreamcastyears.co.uk/