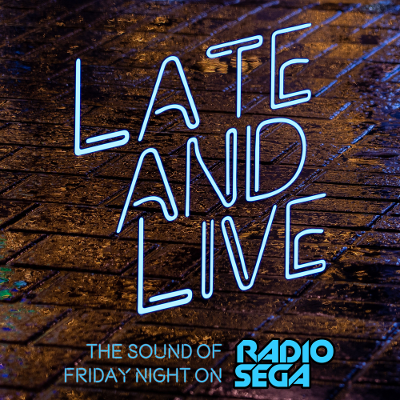 ---
Late and Live is yours a week earlier this October! (requests are now closed)
Our final Friday show this month is our Mix of the Dead where we'll be celebrating Halloween with a Late and Live featuring nothing but music and arragements from The House of the Dead series. "But what does that mean for October's Listener Mix" I hear you ask? Well we're doing it this week instead!
Late and Live has brought you a Listener Mix in every single full month we've been on the air and we're not going to let some spooks stop us in October so we're giving you the show a week earlier than normal to play nothing but your favourite SEGA party tunes and arragements as part of the sound of Friday night this week. You've been in great form of late with some superb Listener Mixes in recent months and I'm sure October's will be no different!
UPDATE: Requests are now closed - thanks to everyone who sent their requests in!
But for the Listener Mix to work I need your requests! If you've got a SEGA party tune or two you want to hear on the show then get your requests in to me via one of the following methods:
Discord: Send me a private message on our Discord - I'm ResidentSD. (goto http://radiose.ga/discord to join!)
Twitter: send me a tweet or direct message - I'm ResidentSD
E-mail: send an email to residentsd [at] radiosega [dot] net
So join me as I bring you your sound of Friday night tis week - stay tuned after the series finale of Pick n' Mix as October's Listener Mix is LiVE from 10pm BST/UK time (11pm CET/5pm ET/2pm PT/21:00 GMT) only here on RadioSEGA!
Missed the last episode of Late and Live? Download or stream the Driving Mix and every episode here, on Spotify or on Apple Podcasts!
Download - https://www.radiosega.net/media/?show=Late%20and%20Live

Listen on Spotify - https://open.spotify.com/show/2vR3rQ2g0Ry6FTJ8YsTIwx
Listen on Apple Podcasts - https://podcasts.apple.com/podcast/late-and-live/id1502182355
18th October, 2020 - 21:43 GMT
ResidentSD
Article viewed 136 times
Comments:
There are no comments for this article.
You need to be logged in to post a comment.
Please login using the boxes at the top of the page.




Requests between 23rd Nov and 29th Nov







Replies: 161

Replies: 81

Replies: 226

Replies: 41

Replies: 0

http://www.segadriven.com/
http://www.lastminutecontinue.com/
http://www.sonicstadium.org/
http://www.summerofsonic.com/
http://outrun86.wordpress.com/
https://kngi.org/
https://eccothedolphin.net/
http://16bap.theclassicgamer.net
http://www.sega-addicts.com
http://soniccagedome.net/
http://twitch.tv/thecorndogbandit
http://www.thedreamcastjunkyard.co.uk/
http://yakuzafan.com/
http://puyonexus.com/
http://segabits.com/
https://www.youtube.com/c/NintendoLounge