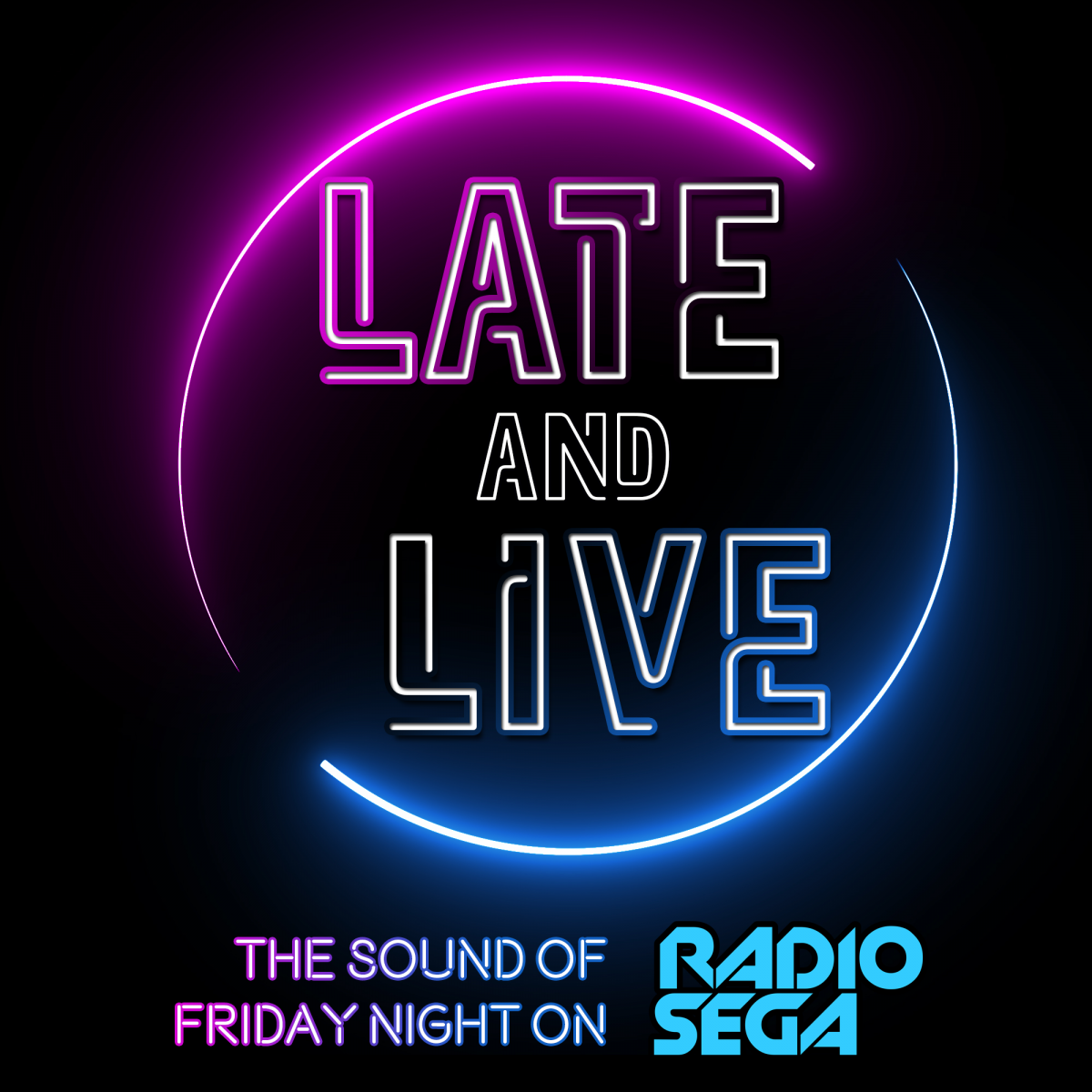 ---
Late and Live takes to the open road! (requests are now closed)
Driving games are some of my favourite games of all time and it just so happens that SEGA have a pretty good pedigree in that genre and the soundtracks to the associated games are normally pretty kick ass so an episode of Late and Live covering nothing but driving games was a no brainer!
Across the 80s, 90s and 00s SEGA were responsible for a plethora of awesome racing games from Outrun and Power Drift, to SEGA Rally and Daytona to Metropolis Street Racer and F-Zero AX/GX and many, many more besides, all of which having iconic music that is loved by SEGA and general gaming fans alike. Not only that but the awesome community have taken these tracks and run with them to make them even better creating some of the my favourite remixes too!
UPDATE: Requests are now closed - thanks to everyone who sent their requests in!
So with such a massive amount of tracks to choose from, it should be easy to come up with a request or two right? If you've got a SEGA driving track you love either from an original game or a community arragement, get your request or two in to me via one of the following methods:
Discord: Send me a private message on our Discord - I'm ResidentSD. (goto http://radiose.ga/discord to join!)
Twitter: send me a tweet or direct message - I'm ResidentSD
E-mail: send an email to residentsd [at] radiosega [dot] net
So we're sticking the show into top gear this week as we play the best driving tunes SEGA and community have to offer! Stay tuned after Pick n' Mix as the Late and Live Driving Mix is LiVE this Friday night from 10pm BST/UK time (11pm CET/5pm ET/2pm PT/21:00 GMT) only here on RadioSEGA!
Missed the last episode of Late and Live? Download or stream October's Late and Live Mix and every episode here, on Spotify or on Apple Podcasts!
Download - https://www.radiosega.net/media/?show=Late%20and%20Live

Listen on Spotify - https://open.spotify.com/show/2vR3rQ2g0Ry6FTJ8YsTIwx
Listen on Apple Podcasts - https://podcasts.apple.com/podcast/late-and-live/id1502182355
11th October, 2020 - 22:58 GMT
ResidentSD
Article viewed 246 times
Comments:
There are no comments for this article.
You need to be logged in to post a comment.
Please login using the boxes at the top of the page.




Requests between 19th Jul and 25th Jul







Replies: 194

Replies: 45

Replies: 106

Replies: 108

Replies: 3

http://www.segadriven.com/
http://www.lastminutecontinue.com/
http://www.sonicstadium.org/
http://www.summerofsonic.com/
http://outrun86.wordpress.com/
https://kngi.org/
https://eccothedolphin.net/
http://16bap.theclassicgamer.net
http://www.sega-addicts.com
http://soniccagedome.net/
http://twitch.tv/thecorndogbandit
http://www.thedreamcastjunkyard.co.uk/
http://yakuzafan.com/
http://puyonexus.com/
http://segabits.com/
https://www.youtube.com/c/NintendoLounge
https://dreamcastyears.co.uk/