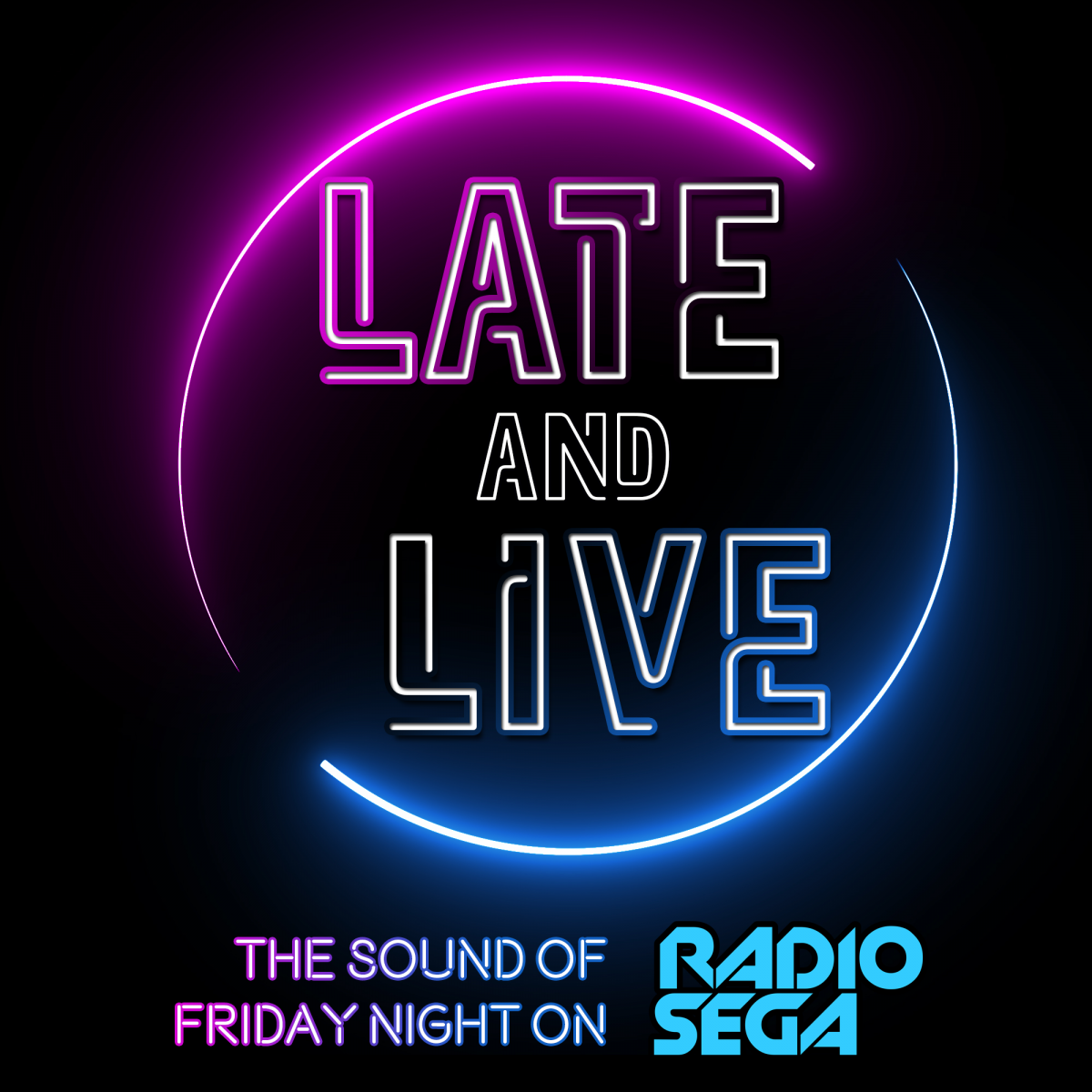 ---
For the final time in 2020...
Every Friday for the last 34 weeks at 10pm UK time, Late and Live has been on air helping to kick start your weekend with nothing but the best SEGA party tunes. However this Friday we present November's Listener Mix in our 35th and final episode of season 3.
As is tradition on the show, we always finish each month by giving the show to all of you to pick your favourite SEGA party tunes with no input or interference from me. But November's Listener Mix is even more special as it also marks our final episode of season 3 and, knowing how good the tunes are you all normally pick, I'm sure it'll be a fantastic way to end the season!
I've already had lots of requests already but there's still plenty of room to get your favourite SEGA party tune or two on the show, none the least because we aren't going to be closing requests this week! That's right, I'll be taking requests until the start of the LiVE show (two requests per person) and right through until the fourth batch of music finishes playing (one request for anyone who hasn't requested previously). So you're not only in control of what tracks are played, but you'll also decide how long the show will be too - the more you request the longer the show will be!
Send your requests in to me via one of the following methods:
Discord: Send me a private message on our Discord - I'm ResidentSD. (goto http://radiose.ga/discord to join!)
Twitter: send me a tweet or direct message - I'm ResidentSD
E-mail: send an email to residentsd [at] radiosega [dot] net
So join me this Friday as we see out Late and Live Season 3 in style with November's Listener Mix - it's LiVE from 10pm GMT/UK time (11pm CET/5pm ET/2pm PT) till who knows when, only here on RadioSEGA!
Missed the last episode of Late and Live? Download or stream the Two Mix and every episode here, on Apple Podcasts or wherever you get your podcasts.
Download - https://www.radiosega.net/media/?show=Late%20and%20Live

Listen on Apple Podcasts - https://podcasts.apple.com/podcast/late-and-live/id1502182355
Or search for Late and Live on Pocket Casts, Podcast Addict, Overcast or your favourite podcast app.
22nd November, 2020 - 00:21 GMT
ResidentSD
Article viewed 248 times
Comments:
There are no comments for this article.
You need to be logged in to post a comment.
Please login using the boxes at the top of the page.




Requests between 12th Apr and 18th Apr







Replies: 180

Replies: 850

Replies: 93

Replies: 5

Replies: 228

http://www.segadriven.com/
http://www.lastminutecontinue.com/
http://www.sonicstadium.org/
http://www.summerofsonic.com/
http://outrun86.wordpress.com/
https://kngi.org/
https://eccothedolphin.net/
http://16bap.theclassicgamer.net
http://www.sega-addicts.com
http://soniccagedome.net/
http://twitch.tv/thecorndogbandit
http://www.thedreamcastjunkyard.co.uk/
http://yakuzafan.com/
http://puyonexus.com/
http://segabits.com/
https://www.youtube.com/c/NintendoLounge
https://dreamcastyears.co.uk/