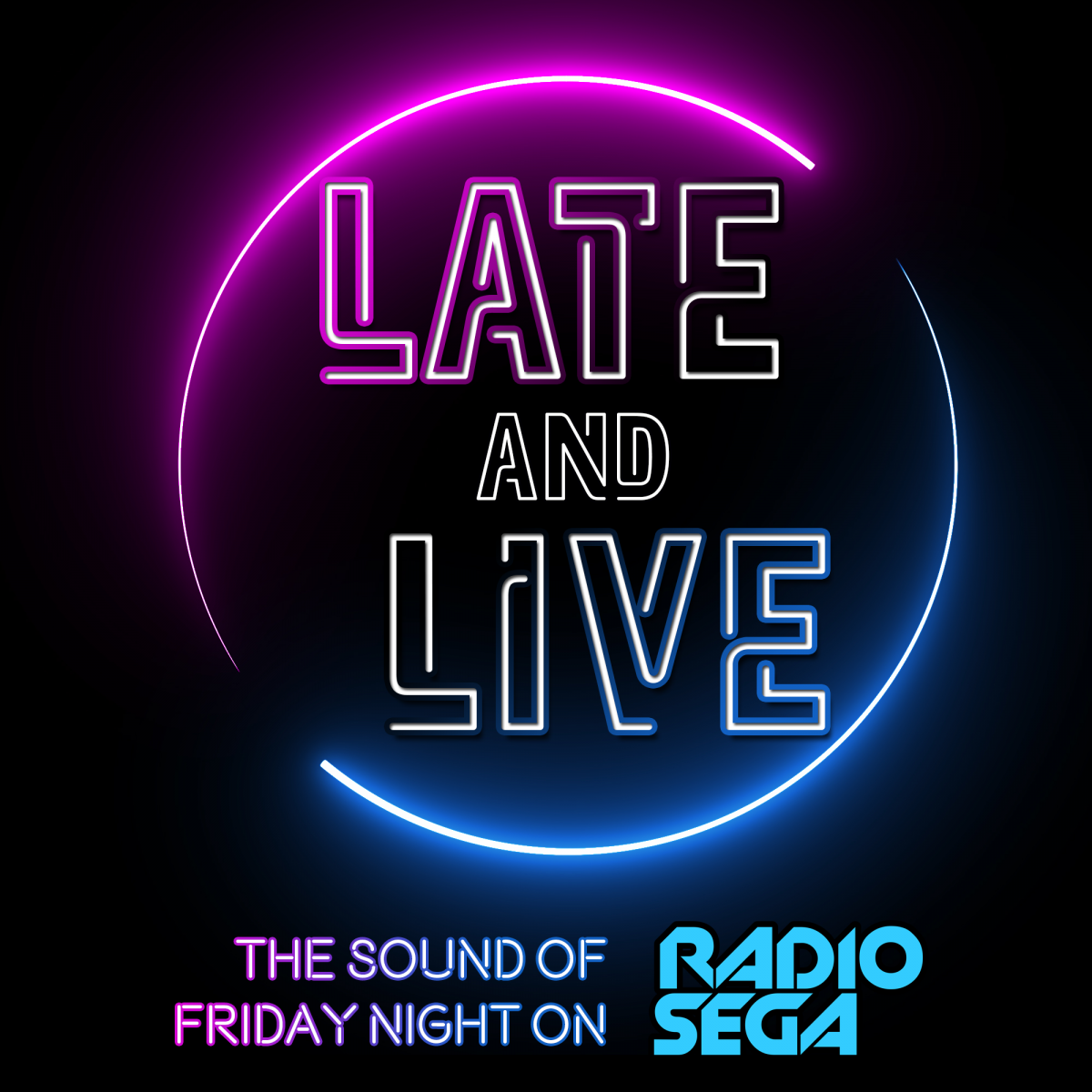 ---
Our journey through the AGES continues & more this November!
The final month of Late and Live Season 3 is about to begin and we start November by continuing our journey through the AGES that we began back in August as we present our SEGA Through The AGES Mix Part 2!
In our last DJ Mix, we began a journey through SEGA's history as told through the eyes of the original RadioSEGA LiVE show SEGA AGES which kicked off back in 2010. In our first episode we played one track that was featured in each of the original episodes covering 1985 to 1999, and in our second episode we continue by playing a track from the original episodes covering 2000 to 2010 as presented by myself or Foreversonic, followed by one track from the 2010-2014, 2014, 2015 and 2016 RS LiVE Anniversary episodes presented by KC and the 2017 RS LiVE Anniversary episode presented by GreenViper8, all in a non-stop mix!
As this is a DJ Mix (and because all the music is taken from episodes that previously aired!) there aren't any requests I'm afraid but there will be plenty of opportunities to get your requests in any of the other three episodes coming up this month. Here's what you've got to look forward to!
Friday 13th November - Late and Live Mix

Our final regular show of the year featuring a mix of new releases, playlist additions and the best SEGA original tunes and remixes picked by you and me!

Friday 20th November - Two Mix

To mark the anniversary of the release of Sonic 2 on the awkwardly named Sonic 2sday back on 24th November 1992, our final themed mix of the season will be dedicated to music from and inspired by the second games in any of SEGA's great series in our equally awkwardly named Two Mix!

Friday 27th November - Listener Mix

Late and Live Season 3 comes to an end the only way we know how - with our final Listener Mix of the year! Every track will be picked by you the RadioSEGA listener and I'm sure you'll be sending the season off with a bang!
So join me as we kick off the final month of shows this season with Late and Live's SEGA Through The AGES Mix Part 2 - LiVE from 10pm GMT/UK time (11pm CET/5pm ET/2pm PT) only here on RadioSEGA!
Missed the last episode of Late and Live? Download or stream the Mix of the Dead and every episode here, on Apple Podcasts or wherever you get your podcasts.
Download - https://www.radiosega.net/media/?show=Late%20and%20Live

Listen on Apple Podcasts - https://podcasts.apple.com/podcast/late-and-live/id1502182355
Or search for Late and Live on Pocket Casts, Podcast Addict, Overcast or your favourite podcast app.
1st November, 2020 - 19:11 GMT
ResidentSD
Article viewed 234 times
There are no comments for this article.
You need to be logged in to post a comment.
Please login using the boxes at the top of the page.