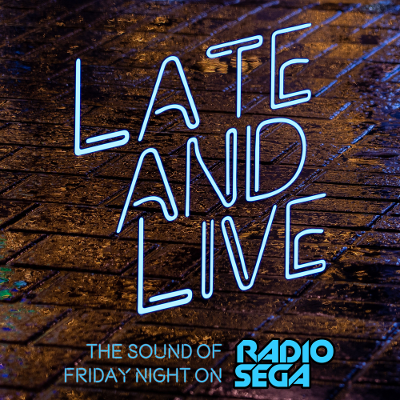 ---
Two is the magic number this Friday! (requests are now closed)
There are just two episodes remaining of Late and Live Season 3 and November's themed episode celebrates the anniversary of an awkwardly named day in Sonic history with an equally awkwardly named Late and Live mix!
24th November 1992 saw the North American and European release of Sonic the Hedgehog 2 on the Mega Drive/Genesis and SEGA celebrated this day by dubbing it Sonic 2sday. So four days before the 28th anniversary of this day, Late and Live presents our Two Mix where we showcase original music and arrangements from the second game in any of SEGA's popular series. But we're giving you plenty of scope to request a favourite or two by also including sub-series so, for example, you can't only request Sonic tracks from Sonic 2 - Sonic Drift 2, Sonic Adventure 2, Sonic Advance 2, Sonic Rush Adventure, Sonic 4: Episode 2 and Sonic Rivals 2 (and any others I've forgotten!) are all in play as well!
UPDATE: Requests are now closed - thanks to everyone who sent their requests in!
So have you got a favourite song or two from a second SEGA game? Send your requests in to me via one of the following methods:
Discord: Send me a private message on our Discord - I'm ResidentSD. (goto http://radiose.ga/discord to join!)
Twitter: send me a tweet or direct message - I'm ResidentSD
E-mail: send an email to residentsd [at] radiosega [dot] net
So you won't want to miss November's themed mix in the penultimate episode of Late and Live Season 3! Our Two Mix is LiVE from 10pm GMT/UK time (11pm CET/5pm ET/2pm PT) only here on RadioSEGA!
Missed the last episode of Late and Live? Download or stream November's Late and Live Mix and every episode here, on Apple Podcasts or wherever you get your podcasts.
Download - https://www.radiosega.net/media/?show=Late%20and%20Live

Listen on Apple Podcasts - https://podcasts.apple.com/podcast/late-and-live/id1502182355
Or search for Late and Live on Pocket Casts, Podcast Addict, Overcast or your favourite podcast app.
16th November, 2020 - 01:23 GMT
ResidentSD
Article viewed 211 times
Comments:
There are no comments for this article.
You need to be logged in to post a comment.
Please login using the boxes at the top of the page.




Requests between 11th Jan and 17th Jan







Replies: 167

Replies: 39

Replies: 3

Replies: 4

Replies: 4

http://www.segadriven.com/
http://www.lastminutecontinue.com/
http://www.sonicstadium.org/
http://www.summerofsonic.com/
http://outrun86.wordpress.com/
https://kngi.org/
https://eccothedolphin.net/
http://16bap.theclassicgamer.net
http://www.sega-addicts.com
http://soniccagedome.net/
http://twitch.tv/thecorndogbandit
http://www.thedreamcastjunkyard.co.uk/
http://yakuzafan.com/
http://puyonexus.com/
http://segabits.com/
https://www.youtube.com/c/NintendoLounge
https://dreamcastyears.co.uk/