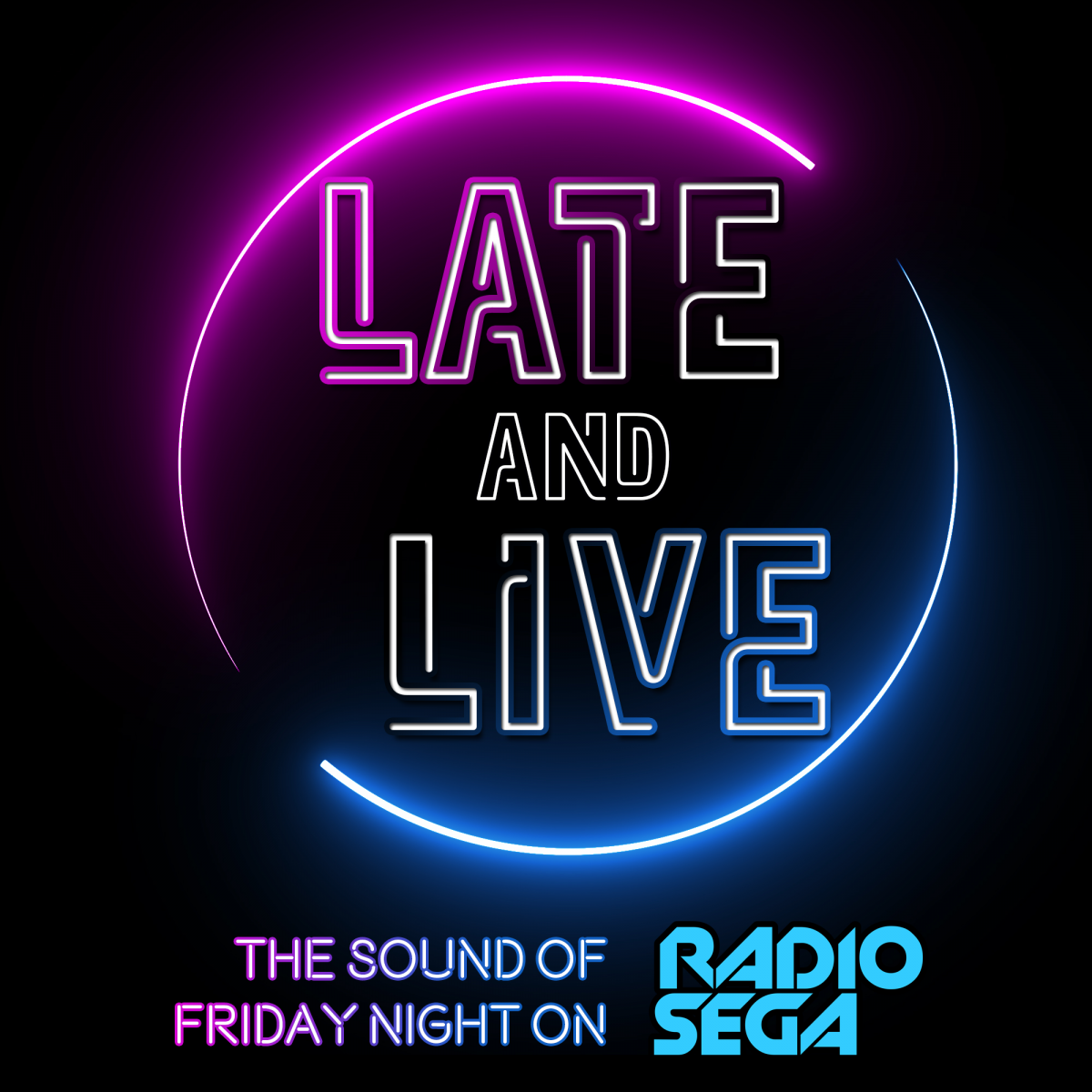 ---
Your final Late and Live free for all of 2020 is this Friday! (requests are now closed)
The final month of Late and Live Season 3 continues this week with our final free of all of the best SEGA party tunes and remixes as the sound of Friday night presents November's Late and Live Mix!
Our Late and Live Mixes are a great opportunity to play some newly released tunes, playlist additions and stuff I've found and heard that I want to showcase to my audience, along with a loads of tracks picked by you.
UPDATE: Requests are now closed - thanks to everyone who sent their requests in!
As this is my final opportunity of the year to have free reign and play some awesome SEGA party tunes that I think you need to hear, I've got a selection of tracks all ready to go! However, Late and Live Mixes are nothing without your requests so if you've got a track or two you'd love to hear this Friday, get your requests in to me via one of the following methods:
Discord: Send me a private message on our Discord - I'm ResidentSD. (goto http://radiose.ga/discord to join!)
Twitter: send me a tweet or direct message - I'm ResidentSD
E-mail: send an email to residentsd [at] radiosega [dot] net
So while I can't tell you what kinds of tunes you'll be hearing this Friday night, I can guarantee they'll all be bangers so join me for November's Late and Live Mix - LiVE from 10pm GMT/UK time (11pm CET/5pm ET/2pm PT) only here on RadioSEGA!
Missed the last episode of Late and Live? Download or stream the SEGA Through The AGES Mix Part 2 and every episode here, on Apple Podcasts or wherever you get your podcasts.
Download - https://www.radiosega.net/media/?show=Late%20and%20Live

Listen on Apple Podcasts - https://podcasts.apple.com/podcast/late-and-live/id1502182355
Or search for Late and Live on Pocket Casts, Podcast Addict, Overcast or your favourite podcast app.
8th November, 2020 - 19:19 GMT
ResidentSD
Article viewed 221 times
Comments:
There are no comments for this article.
You need to be logged in to post a comment.
Please login using the boxes at the top of the page.




Requests between 26th Apr and 2nd May







Replies: 96

Replies: 182

Replies: 850

Replies: 5

Replies: 228

http://www.segadriven.com/
http://www.lastminutecontinue.com/
http://www.sonicstadium.org/
http://www.summerofsonic.com/
http://outrun86.wordpress.com/
https://kngi.org/
https://eccothedolphin.net/
http://16bap.theclassicgamer.net
http://www.sega-addicts.com
http://soniccagedome.net/
http://twitch.tv/thecorndogbandit
http://www.thedreamcastjunkyard.co.uk/
http://yakuzafan.com/
http://puyonexus.com/
http://segabits.com/
https://www.youtube.com/c/NintendoLounge
https://dreamcastyears.co.uk/