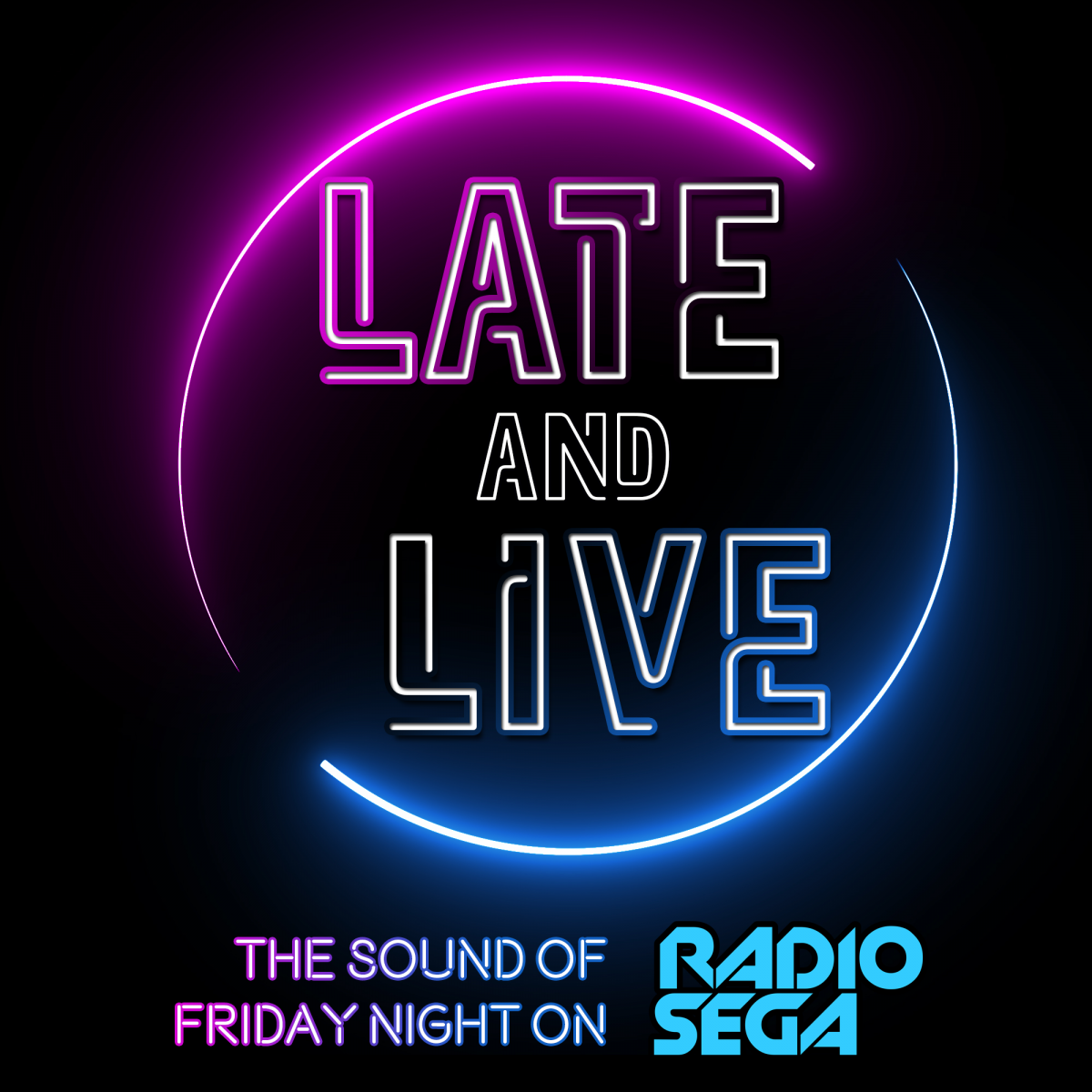 ---
Late and Live is back & more this Sonic Free February!
It's been seven weeks but the wait is finally over as Late and Live returns to your RadioSEGA LiVE Friday to kick start your weekend all over again!
Yes, Late and Live is back doing what it does best by bringing you the best SEGA party tunes and community remixes every Friday night as we kick off our 2021 season like we did in 2013 with "Sonic Free February" - a month of shows featuring the best SEGA music that doesn't feature that damn blue blur.
And as it's our first show of the year, we start with a DJ Mix featuring nothing but tunes picked by me and I'm in a retrospective mood as I'll be playing a number of tracks related to Late and Live's time away from the RadioSEGA airwaves. These include a track from each of the Last Call sets aired as part of WinterFest 2020, the RadioSEGA Fan Choice Remix 2020 winner and a track from the Astro City mini celebration album, along with a selection of tracks I've been enjoying during the break.
But that's just the first show of the month - here's what else you've got to look forward to this Sonic Free February!
Friday 12th February - Late and Live Mix

Your first chance to request is our monthly free for all featuring our favourite SEGA party tunes and remixes of the moment, playlist additions and the track you want to hear too... as long as they're not Sonic of course!
Friday 19th February - Persona Mix

How have we waited this long to dedicate a Late and Live to nothing but music from the Persona series? Our first themed mix of the year is dedicated to Atlus' much loved series featuring music loved by our listeners and the community alike. I mean I assume the community like it as there are so many community arragements to choose from I don't know how we'll get it in a one hour show!
Friday 26th February - Listener Mix

It might be a new year but some traditions never change as we finish Sonic Free February with nothing but your requests. Let's see how you do after three months off eh?
So make sure you don't miss the return of Late and Live as part of a bumper RadioSEGA LiVE Friday this week! Stay tuned after Pick n' Mix and a preview of our brand new show VGBeats Box as 2021's first Late and Live DJ Mix is live from 10pm GMT/UK time (11pm CET/5pm ET/2pm PT) only here on RadioSEGA!
Missed the last episode of Late and Live? Download or stream every episode here, on Apple Podcasts or wherever you get your podcasts.
Download - https://www.radiosega.net/media/?show=Late%20and%20Live

Listen on Apple Podcasts - https://podcasts.apple.com/podcast/late-and-live/id1502182355
Or search for Late and Live on Stitcher, Pocket Casts or your podcasting service of choice.
29th January, 2021 - 22:59 GMT
ResidentSD
Article viewed 154 times
There are no comments for this article.
You need to be logged in to post a comment.
Please login using the boxes at the top of the page.