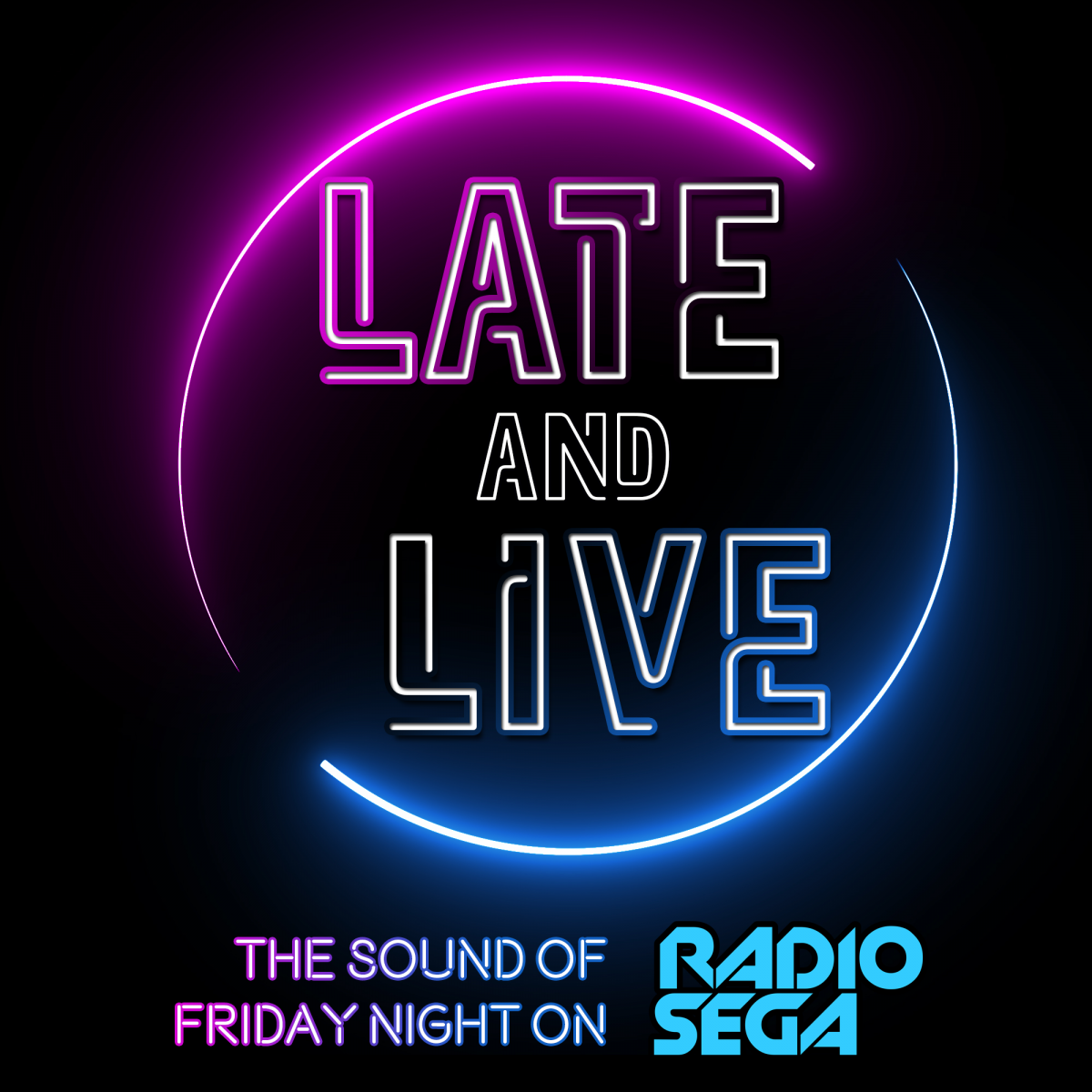 ---
It's Late and Live Mix time again! (but requests are closed)
A week later than usual due to our special RadioSEGA LiVE 11th anniversary episode last week, this week on Late and Live it's one of our "normal" shows featuring an awesome mix of SEGA party tunes picked by you and me.
On the show this week, we have a couple of new Sonic remixes released in the last few months, along with a banging playlist addition you heard on SEGA Sunrise last week. Not only that but I'll be playing you the fourth version of "Last Surprise" that didn't make last month's Persona Mix and a whole host of your requests too!
And you've come out in your droves to request tunes which means that requests are already closed on this week's episode. I'd like to say a massive thank you to everyone that requested tracks and if you missed out, next week is our Listener Mix so you'll have plenty of chance to get your choice of bangers in on that show!
So join us for a Late and Live "on the regular" following Pick n' Mix and VGBeats Box this Friday as March's Late and Live Mix is LiVE from 10pm UK time/GMT (11pm CET and the later time of 6pm ET/3pm PT due to the start of Daylight Savings Time) only here on RadioSEGA!

Missed the last episode of Late and Live? Download or stream last week's Club Mix and every episode here or wherever you get your podcasts.

Download - https://www.radiosega.net/media/?show=Late%20and%20Live

Listen on Apple Podcasts - https://podcasts.apple.com/podcast/late-and-live/id1502182355
Or search for Late and Live on Apple Podcasts, Stitcher, Pocket Casts or your podcasting service of choice.
16th March, 2021 - 19:51 GMT
ResidentSD
Article viewed 52 times
Comments:
There are no comments for this article.
You need to be logged in to post a comment.
Please login using the boxes at the top of the page.




Requests between 12th Apr and 18th Apr







Replies: 180

Replies: 850

Replies: 93

Replies: 5

Replies: 228

http://www.segadriven.com/
http://www.lastminutecontinue.com/
http://www.sonicstadium.org/
http://www.summerofsonic.com/
http://outrun86.wordpress.com/
https://kngi.org/
https://eccothedolphin.net/
http://16bap.theclassicgamer.net
http://www.sega-addicts.com
http://soniccagedome.net/
http://twitch.tv/thecorndogbandit
http://www.thedreamcastjunkyard.co.uk/
http://yakuzafan.com/
http://puyonexus.com/
http://segabits.com/
https://www.youtube.com/c/NintendoLounge
https://dreamcastyears.co.uk/