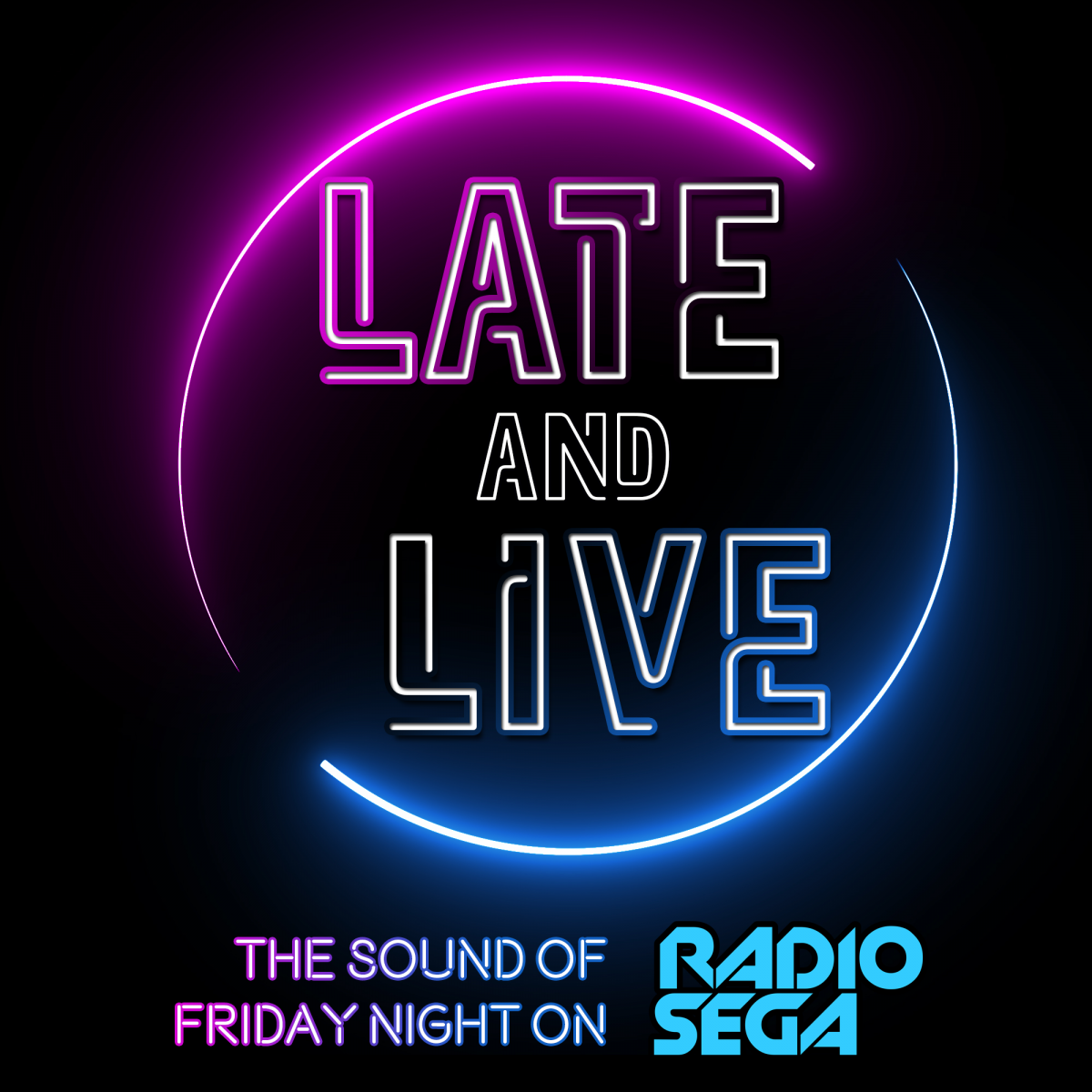 ---
It's Friday Then... and it's time for April's Listener Mix!
Somehow the third month of Late and Live in 2021 is coming to an end so it's time to end each month as we always do with our month end Listener Mix.
The final Friday is the time of the month where I can put my feet up, relax and let you all pick every track played on the show. And you've all came out in force over the last year making our Listener Mix episodes some of our best! So if you've got a original SEGA track or community remix or two that's uptempo and would sound awesome on the show, I want to play it for you!
So if you want to request a track or two, send them to me via one of the following three methods:
Discord: Send me a private message on our Discord - I'm ResidentSD. (goto http://radiose.ga/discord to join!)
Twitter: send me a tweet or direct message - I'm ResidentSD
E-mail: send an email to residentsd [at] radiosega [dot] net
Also it's not too late if you want your voice to be part of our Listener Mix episodes too. If you want to record a voiceover that I can play between songs or over the start of a song, grab your best microphone, keep it under 10 seconds and make sure it's family friendly. If all those conditions are satisfied, send it to me via one of the above methods.
So let's see off April with an hour of awesome SEGA party tunes shall we? Stay tuned after Pick n' Mix and VGBeats Box as I'm LiVE with April's Listener Mix after 10pm UK time (11pm CET/5pm ET/2pm PT/21:00 GMT) only here on RadioSEGA!
Missed the last episode of Late and Live? Download or stream last week's Mini SEGA Mix and every episode here or wherever you get your podcasts.

Download - https://www.radiosega.net/media/?show=Late%20and%20Live

Listen on Apple Podcasts - https://podcasts.apple.com/podcast/late-and-live/id1502182355
Or search for Late and Live on Apple Podcasts, Stitcher, Pocket Casts or your podcasting service of choice.
27th April, 2021 - 22:46 GMT
ResidentSD
Article viewed 48 times
Comments:
There are no comments for this article.
You need to be logged in to post a comment.
Please login using the boxes at the top of the page.




Requests between 3rd May and 9th May







Replies: 183

Replies: 96

Replies: 850

Replies: 5

Replies: 228

http://www.segadriven.com/
http://www.lastminutecontinue.com/
http://www.sonicstadium.org/
http://www.summerofsonic.com/
http://outrun86.wordpress.com/
https://kngi.org/
https://eccothedolphin.net/
http://16bap.theclassicgamer.net
http://www.sega-addicts.com
http://soniccagedome.net/
http://twitch.tv/thecorndogbandit
http://www.thedreamcastjunkyard.co.uk/
http://yakuzafan.com/
http://puyonexus.com/
http://segabits.com/
https://www.youtube.com/c/NintendoLounge
https://dreamcastyears.co.uk/