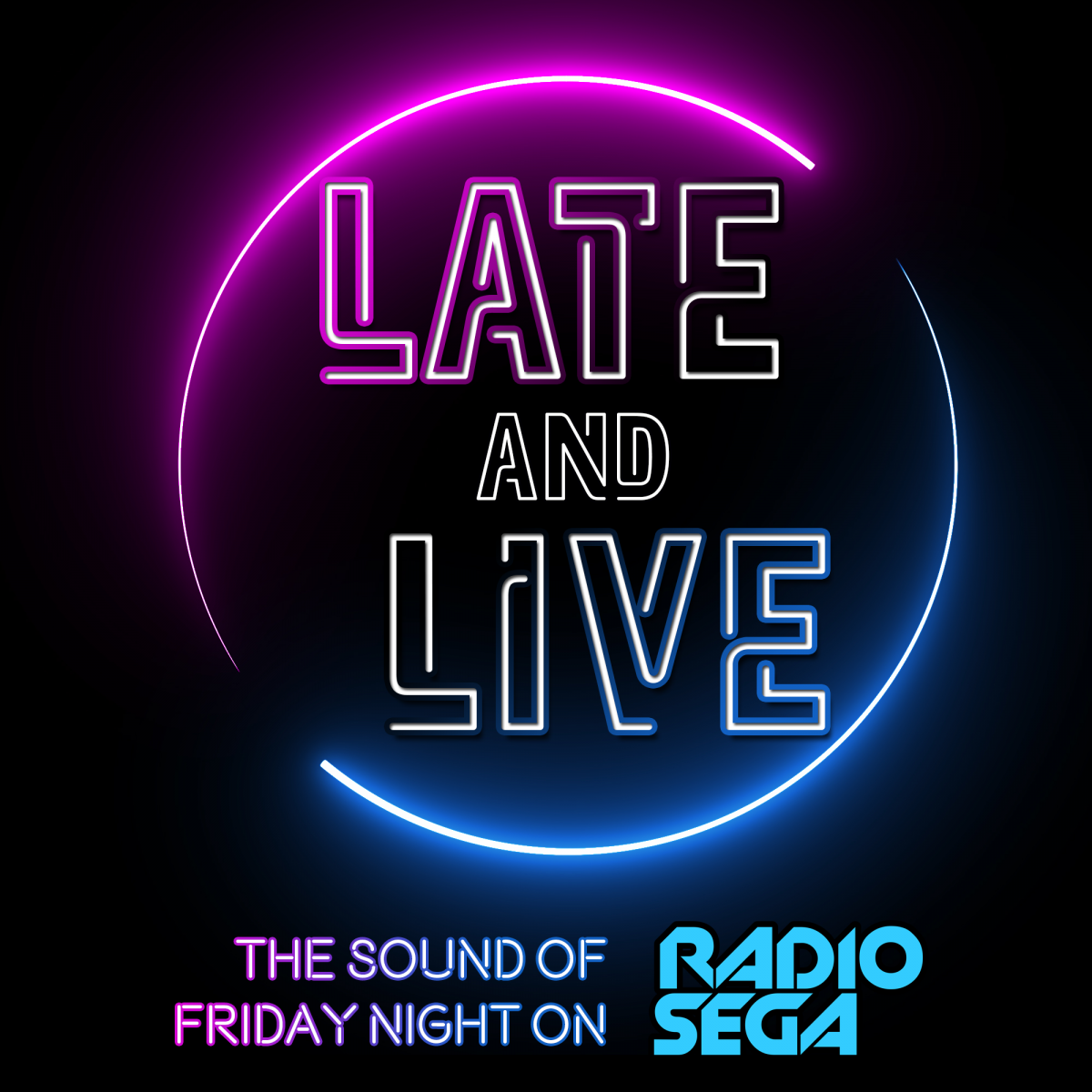 ---
Celebrate 100 episodes of Late and Live with our Dance Mix!
Late and Live is celebrating 100 (standard) episodes this week and we're celebrating by going back to where the show started as we'll be playing nothing but the best in SEGA dance music in our Dance Mix.
Late and Live evolved from an episode of SEGA AGES we did back in 2010 where we played two (and a bit) hours of original and remixed SEGA dance tunes in a show we called the ClubSEGA AGES Friday Night Mix. It was so popular we even had to do a SEGA AGES XTRA episode to play even more of your favourites!
So when I returned to the airwaves in 2012, we took that episode, turned it into a party mix where we played all sorts of uptempo SEGA tunes, and called it Late and Live! But we still love our dance tunes so we make sure to have at least one Dance Mix every season to focus on our favourite dance tracks from SEGA and the community and what better way to celebrate our 100th episode!
If you'd like to join the celebration and request a favourite SEGA dance tune or two, send your requests to me via one of the following three methods:
Discord: Send me a private message on our Discord - I'm ResidentSD. (goto http://radiose.ga/discord to join!)
Twitter: send me a tweet or direct message - I'm ResidentSD
E-mail: send an email to residentsd [at] radiosega [dot] net
So let's keep on raving this RadioSEGA LiVE Friday after Pick n' Mix and VGBeats Box and join me for the Late and Live Dance Mix LiVE after 10pm UK time (11pm CET/5pm ET/2pm PT/21:00 GMT) only here on RadioSEGA!
Missed the last episode of Late and Live? Download or stream June's Late and Live Mix and every episode here or wherever you get your podcasts.

Download - https://www.radiosega.net/media/?show=Late%20and%20Live

Listen on Apple Podcasts - https://podcasts.apple.com/podcast/late-and-live/id1502182355
Or search for Late and Live on Apple Podcasts, Stitcher, Pocket Casts or your podcasting service of choice.
7th June, 2021 - 22:39 GMT
ResidentSD
Article viewed 40 times
Comments:
There are no comments for this article.
You need to be logged in to post a comment.
Please login using the boxes at the top of the page.




Requests between 14th Jun and 20th Jun







Replies: 189

Replies: 102

Replies: 851

Replies: 5

Replies: 228

http://www.segadriven.com/
http://www.lastminutecontinue.com/
http://www.sonicstadium.org/
http://www.summerofsonic.com/
http://outrun86.wordpress.com/
https://kngi.org/
https://eccothedolphin.net/
http://16bap.theclassicgamer.net
http://www.sega-addicts.com
http://soniccagedome.net/
http://twitch.tv/thecorndogbandit
http://www.thedreamcastjunkyard.co.uk/
http://yakuzafan.com/
http://puyonexus.com/
http://segabits.com/
https://www.youtube.com/c/NintendoLounge
https://dreamcastyears.co.uk/