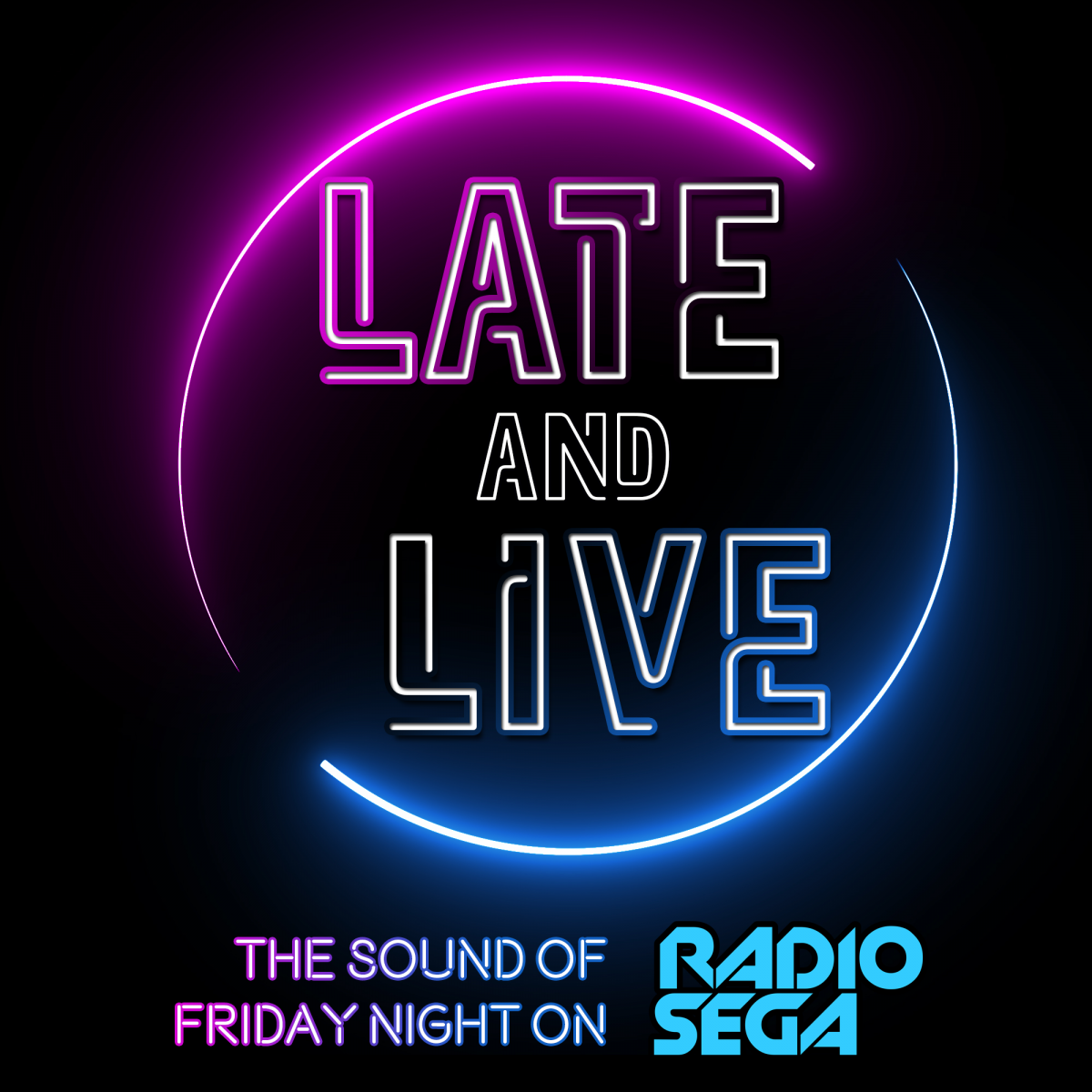 ---
Kick start June with our Late and Live Mix! (requests are now closed)
June has begun and, at least here in the UK, the temperatures are rising but our RadioSEGA LiVE Fridays are as hot as ever! Let's see if we can keep the heat going with June's Late and Live Mix eh?
Our monthly Late and Live Mix episodes are a chance for us to cast aside themes and restrictions and to just play a whole host of amazing SEGA party tunes picked by you and me from across the SEGA spectrum! Plus, we also mix them up by playing new tracks that have been released in the last month, along with a selection of new tracks recently added to the RadioSEGA playlist.
UPDATE: Requests are now closed - thanks to everyone who sent their requests in!
So do you want to be part of this episode by requesting a SEGA party tune? If so, send your requests to me via one of the following three methods:
Discord: Send me a private message on our Discord - I'm ResidentSD. (goto http://radiose.ga/discord to join!)
Twitter: send me a tweet or direct message - I'm ResidentSD
E-mail: send an email to residentsd [at] radiosega [dot] net
So let's kick off another month of Late and Live episodes this Friday after Pick n' Mix and VGBeats Box as June's Late and Live Mix is LiVE after 10pm UK time (11pm CET/5pm ET/2pm PT/21:00 GMT) only here on RadioSEGA!
Missed the last episode of Late and Live? Download or stream May's Listener Mix and every episode here or wherever you get your podcasts.

Download - https://www.radiosega.net/media/?show=Late%20and%20Live

Listen on Apple Podcasts - https://podcasts.apple.com/podcast/late-and-live/id1502182355
Or search for Late and Live on Apple Podcasts, Stitcher, Pocket Casts or your podcasting service of choice.
3rd June, 2021 - 23:19 GMT
ResidentSD
Article viewed 53 times
Comments:
There are no comments for this article.
You need to be logged in to post a comment.
Please login using the boxes at the top of the page.




Requests between 14th Jun and 20th Jun







Replies: 189

Replies: 102

Replies: 851

Replies: 5

Replies: 228

http://www.segadriven.com/
http://www.lastminutecontinue.com/
http://www.sonicstadium.org/
http://www.summerofsonic.com/
http://outrun86.wordpress.com/
https://kngi.org/
https://eccothedolphin.net/
http://16bap.theclassicgamer.net
http://www.sega-addicts.com
http://soniccagedome.net/
http://twitch.tv/thecorndogbandit
http://www.thedreamcastjunkyard.co.uk/
http://yakuzafan.com/
http://puyonexus.com/
http://segabits.com/
https://www.youtube.com/c/NintendoLounge
https://dreamcastyears.co.uk/