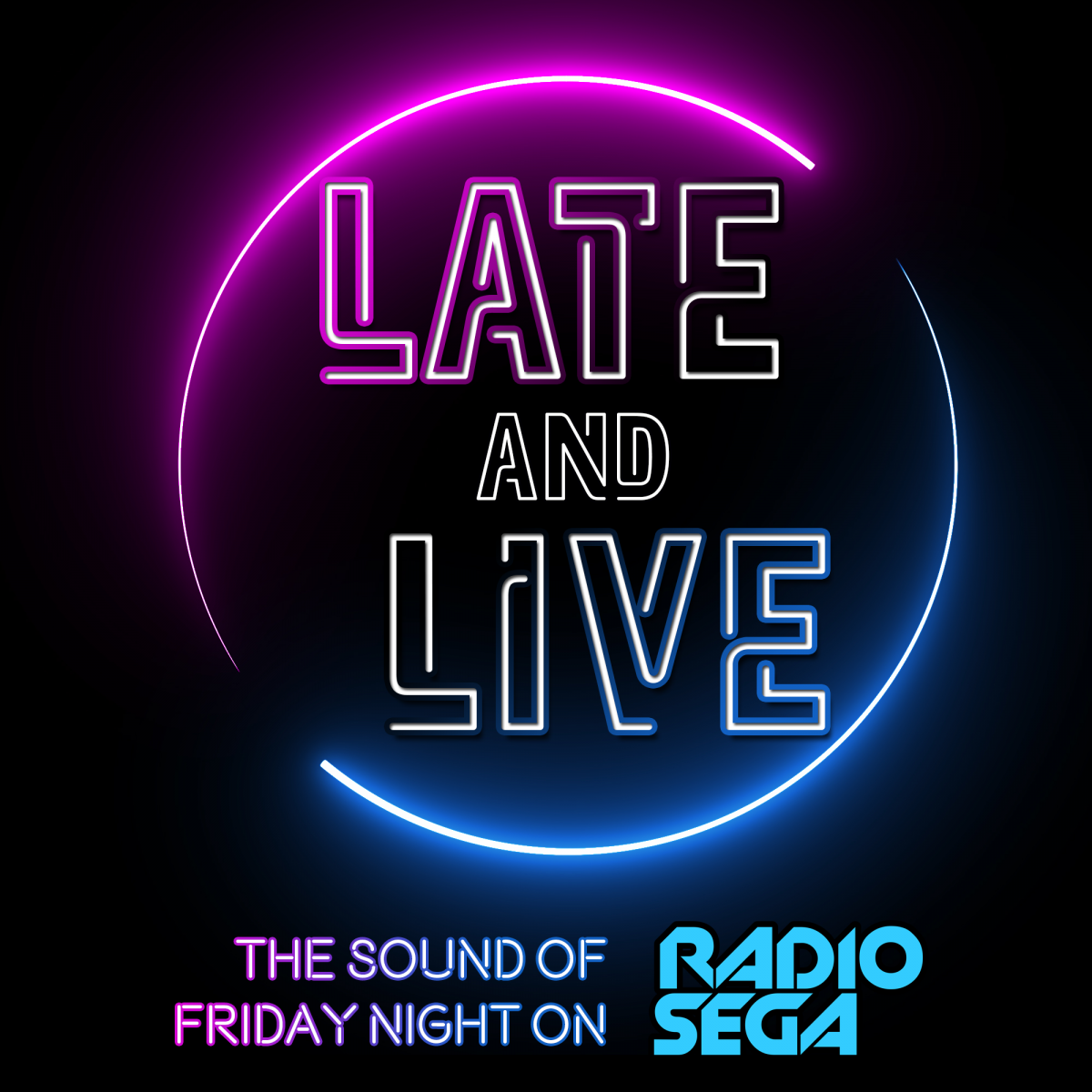 ---
A dance mix and more in the final month of Late and Live Season 4!
I think it's safe to say that 2021 wasn't the antithesis to 2020 we were all hoping for, but I hope you'll agree we've had a fantastic 9 months of Late and Live this year. Let's make it a 10th shall we as we kick off the final month of Late and Live Season 4 by going back to the show's roots with a Dance Mix!

We love our dance tracks on Late and Live (well I certainly do!) so it's always fantastic to be able to take things back to where the show started and play you an hour of banging SEGA dance tunes from both original games and the community at large!
And, as always, I'd love you to be part of the show by requesting your favourite SEGA dance tune or two! Send your requests to me via one of the following three methods:
Discord: Send me a private message on our Discord - I'm ResidentSD. (goto http://radiose.ga/discord to join!)
Twitter: send me a tweet or direct message - I'm ResidentSD
E-mail: send an email to residentsd [at] radiosega [dot] net
But that's not all - here's what else you've got to look forward to on Late and Live this November!
Wednesday 10th November at 10pm GMT (11pm CET/5pm ET/2pm PT) - Late and Live Mix

The sound of Friday night? On a Wednesday? Yes for the very first time since the show returned last year, I'm not able to do the show LiVE on a Friday night. So, for one week only, we're moving to Wednesday to bring you our monthly showcase of the best new tunes, playlist additions and the SEGA party tunes you want to liven up "hump day"!
Friday 19th November - ResidentSD's Favourites Mix - Seasons 1 & 2

Our final DJ mix of the season sees me picking my favourite tracks from the first two seasons of Late and Live in a two hour celebration of the early years of the sound of Friday night!
(Part 2, featuring my favourite tracks from seasons 3 & 4 kicks off our 10th anniversary season on Friday 11th February 2022 at 10pm GMT)

Friday 26th November - Listener Mix

Late and Live Season 4 ends with a Listener Mix - but not any old Listener Mix. Remember last year when we finished Season 3 with a Listener Mix where we didn't close requests until an hour into the LiVE episode, regardless of how many requests we had? Well we're doing again! Last year the show was over two and a half hours long - how long can you keep me up for this year?
So join me for an hour mix of nothing but tracks you'll need to warn the neighbours about as the final month of Late and Live season 4 kicks off with a Dance Mix after VGBeats Box - I'm LiVE after 10pm UK time/GMT (11pm CET/6pm EDT/3pm PDT - note the later time for North American listeners and for all other parts of the world that haven't put their clocks back yet or don't do so at all!) only here on RadioSEGA!
Missed the last episode of Late and Live? Download or stream October's Listener Mix and every episode here or wherever you get your podcasts.

Download - https://www.radiosega.net/media/?show=Late%20and%20Live

Listen on Apple Podcasts - https://podcasts.apple.com/podcast/late-and-live/id1502182355
Or search for Late and Live on Apple Podcasts, Stitcher, Pocket Casts or your podcasting service of choice.
31st October, 2021 - 13:03 GMT
ResidentSD
Article viewed 85 times
There are no comments for this article.
You need to be logged in to post a comment.
Please login using the boxes at the top of the page.