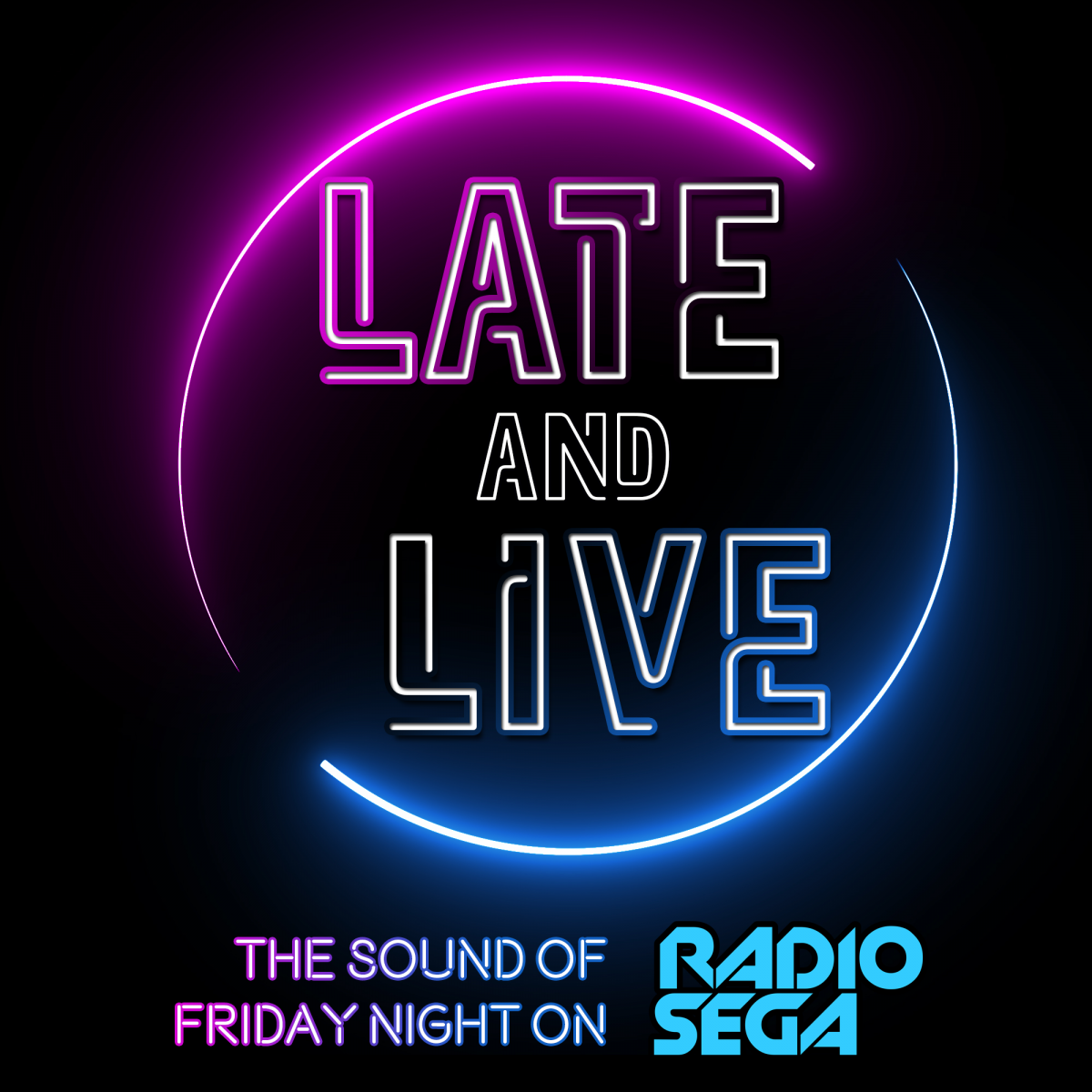 ---
Celebrate the new year with RadioSEGA!
2021 is almost at an end and RadioSEGA is seeing out the year with a new year party like nowhere else - I mean where else can hear SEGA tunes to ring in the new year?
After the Fan Choice Awards 2021 Remix of the Year Results and Song of the Year Results at 7pm GMT and 8pm GMT respectively, we're turning up the volume celebrating midnight in three different timezones across Europe starting with VGBeats Box at 9pm GMT spinning a whole host of SEGA classics non-stop "in the mix" where he'll be seeing in the new year in Eastern Europe and South Africa (GMT+2).
Then after 10pm GMT, I'll take over with more than two hours of SEGA bangers past and present, counting down to midnight in Western Europe (GMT+1) and, of course at Late and Live Studios here in the UK (along with Ireland and Portugal).
And if you want to be part of the show, I'd love to play a request or two of yours to help see in the new year too. There's no special theme so whatever SEGA party tune (or two) you want to hear, send your requests to me via one of the following three methods:
Discord: Send me a private message on our Discord - I'm ResidentSD. (goto http://radiose.ga/discord to join!)
Twitter: send me a tweet or direct message - I'm ResidentSD
E-mail: send an email to residentsd [at] radiosega [dot] net
So if you don't have any plans for New Years Eve, join us as we see in the New Year SEGA style, starting with the Fan Choice Awards 2021 results from 7pm GMT, followed by VGBeats Box from 9pm and then finishing with the Late and Live New Years Mix, LiVE after 10pm UK time/GMT (11pm CET/5pm ET/2pm PT) only here on RadioSEGA!
Missed the last episode of Late and Live? Download or stream the Classic Christmas Chiptune Mix and every episode here or wherever you get your podcasts.

Download - https://www.radiosega.net/media/?show=Late%20and%20Live

Listen on Apple Podcasts - https://podcasts.apple.com/podcast/late-and-live/id1502182355
Or search for Late and Live on Apple Podcasts, Stitcher, Pocket Casts or your podcasting service of choice.
23rd December, 2021 - 15:43 GMT
ResidentSD
Article viewed 235 times
Comments:
There are no comments for this article.
You need to be logged in to post a comment.
Please login using the boxes at the top of the page.




Requests between 17th Jan and 23rd Jan







Replies: 0

Replies: 214

Replies: 0

Replies: 0

Replies: 18

http://www.segadriven.com/
http://www.lastminutecontinue.com/
http://www.sonicstadium.org/
http://www.summerofsonic.com/
http://soniccagedome.net/
http://segabits.com/
https://dreamcastyears.co.uk/
https://twitter.com/segaguys
https://kngi.org/
https://www.thedreamcastjunkyard.co.uk/
https://outrun86.wordpress.com/
https://eccothedolphin.net/
https://16bap.theclassicgamer.net/
https://puyonexus.com/
https://yakuzafan.com/
https://shenmuedojo.com/
https://thesonicpodcast.podbean.com/
https://www.thesegalounge.com/
https://rspicknmix.com
http://www.segapowered.com/