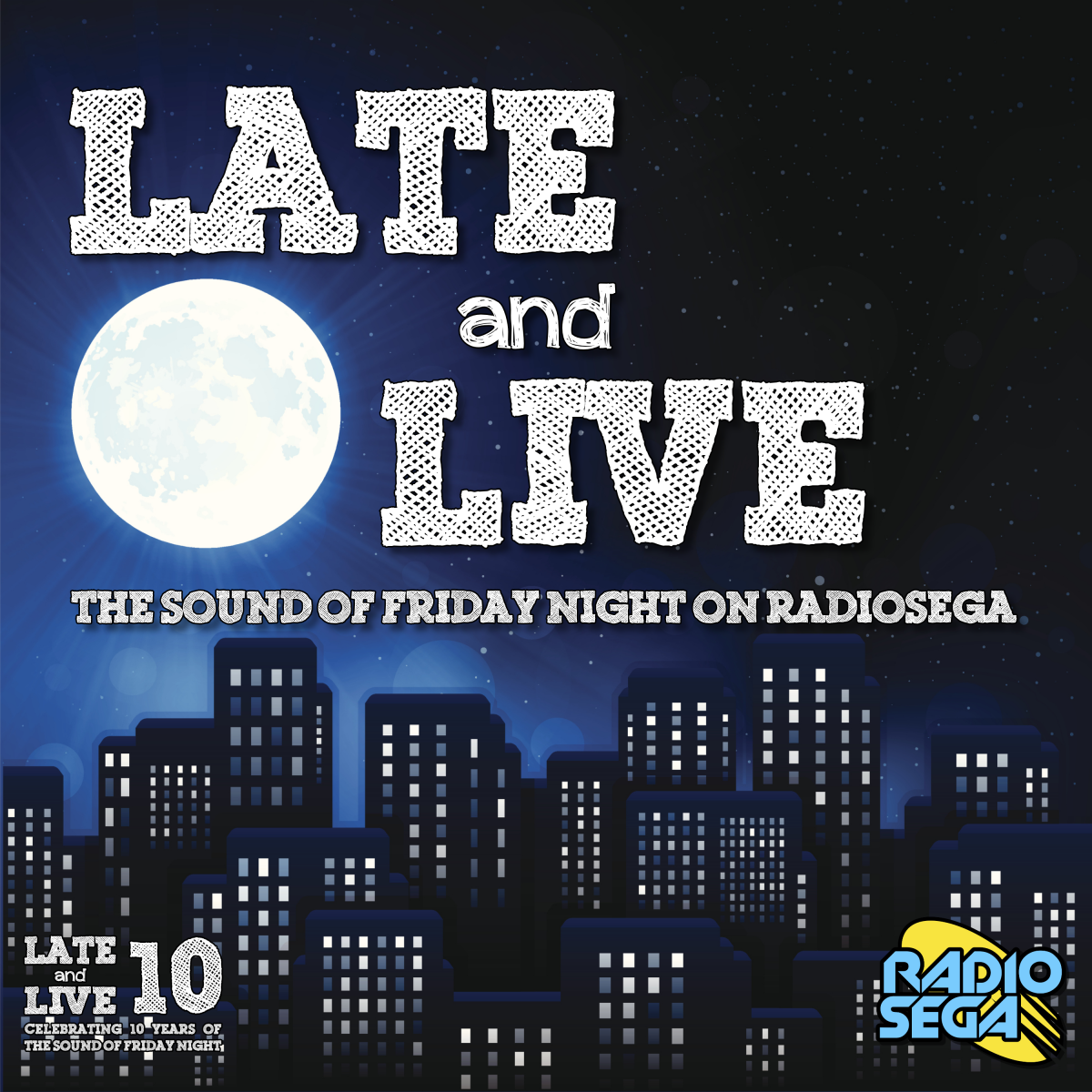 ---
The Sound of Friday Night... on a Sunday???!!!
Ever wondered what it would be like for Late and Live to end your weekend rather than kick start it? This week is your chance to find out as, for one week only, June's Late and Live Mix moves to Sunday night!
Unfortunately I'm not going to be around on Friday night to present the show but, with SEGA Mixer Drive taking a week off this weekend, I'll be keeping RadioSEGA's Sunday night airwaves warm with our monthly showcase of the newest music, the latest playlist additions and the SEGA party tunes you want to hear!
Want to add a track to the playlist? Pick an uptempo SEGA original tune or arrangement or two and send your requests to me via one of the following three methods:
Discord: Send me a private message on our Discord - I'm ResidentSD. (goto http://radiose.ga/discord to join!)
Twitter: send me a tweet or direct message - I'm ResidentSD
E-mail: send an email to residentsd [at] radiosega [dot] net
So join me as The Sound of Friday Night airs at a familiar time on an unfamiliar night! June's Late and Live Mix is LiVE from 10pm UK time (11pm CET/5pm ET/2pm PT/21:00 GMT) only here on RadioSEGA!
Missed the last episode of Late and Live? Download or stream the Classic Christmas Chiptune Mix and every episode here or wherever you get your podcasts.

Download - https://www.radiosega.net/media/?show=Late%20and%20Live

Listen on Apple Podcasts - https://podcasts.apple.com/podcast/late-and-live/id1502182355
Or search for Late and Live on Apple Podcasts, Stitcher, Pocket Casts or your podcasting service of choice.
8th June, 2022 - 21:56 GMT
ResidentSD
Article viewed 152 times
Comments:
There are no comments for this article.
You need to be logged in to post a comment.
Please login using the boxes at the top of the page.



Requests between 20th Jun and 26th Jun







Replies: 148

Replies: 0

Replies: 0

Replies: 0

Replies: 237

http://www.segadriven.com/
http://www.lastminutecontinue.com/
http://www.sonicstadium.org/
http://www.summerofsonic.com/
http://soniccagedome.net/
http://segabits.com/
https://dreamcastyears.co.uk/
https://twitter.com/segaguys
https://kngi.org/
https://www.thedreamcastjunkyard.co.uk/
https://outrun86.wordpress.com/
https://eccothedolphin.net/
https://16bap.theclassicgamer.net/
https://puyonexus.com/
https://yakuzafan.com/
https://shenmuedojo.com/
https://thesonicpodcast.podbean.com/
https://www.thesegalounge.com/
https://rspicknmix.com
http://www.segapowered.com/