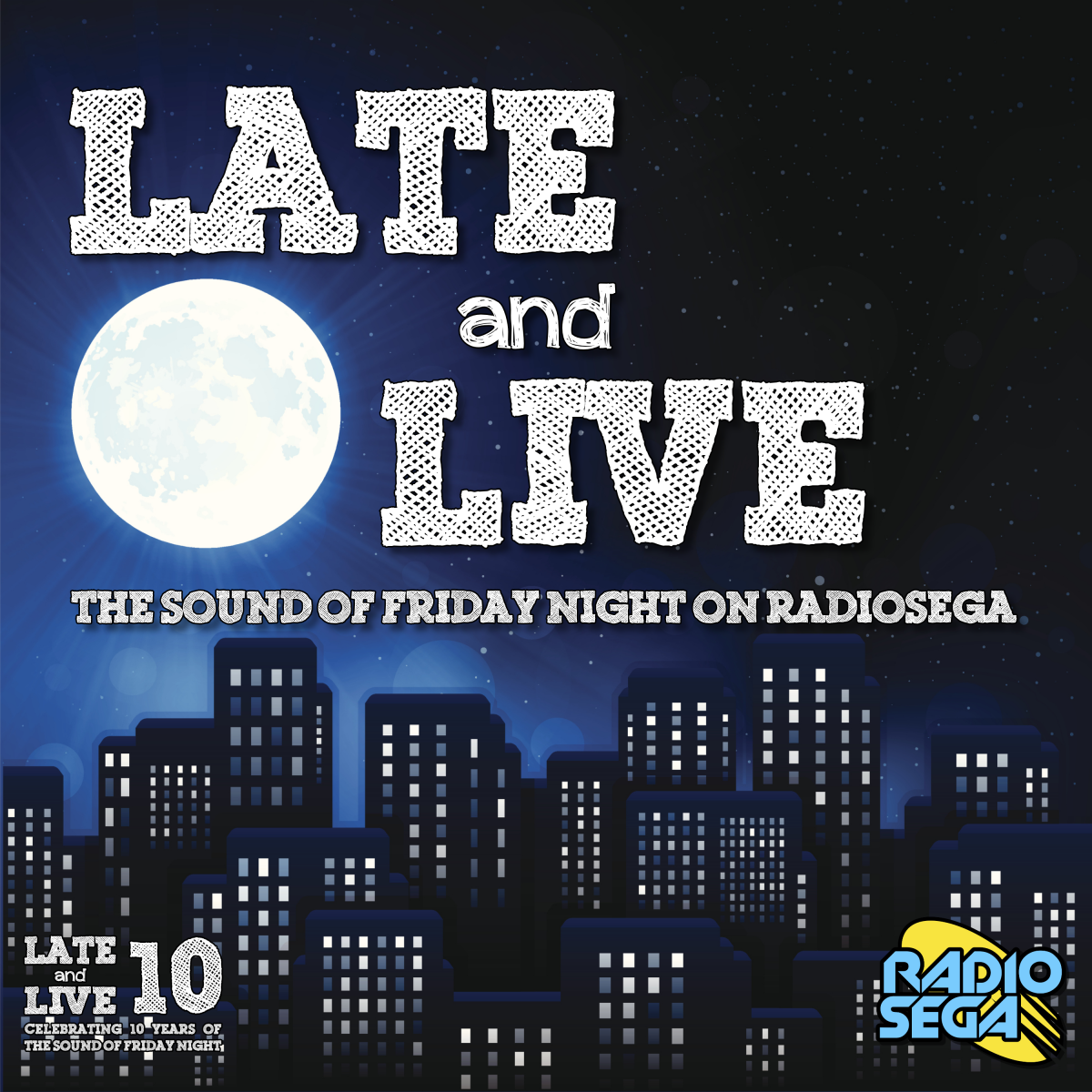 ---
Your radio station needs you... to request on our final Listener Mix!
We're almost at the end of this final season of Late and Live and, like we did the last two years, we're going out with a bang with a Listener Mix full of as many listener requests I can get!
Back in 2020, for our final Listener Mix of the year I came up with a crazy idea. What if, instead of closing requests when the show is "full", instead we just kept requests open until the show got underway regardless of how many requests we got. That resulted in a show that ran over two and a half hours and featured 28 tracks. So we did it again in 2021 and that time I played 34 tracks in a show that went on for more than three and a half hours!
So we're doing it again in 2022. Requests for November's Listener Mix will close at 11.00pm UK time/GMT (00:00 CET/6pm ET/3pm PT) but if you want to request two of your favourite SEGA party tunes or remixes get your requests in before the show begins! (listeners who haven't requested at that point can request one track only)
Send your requests to me via one of the following three methods:
Discord: Send me a private message on our Discord - I'm ResidentSD. (goto https://radiose.ga/discord to join!)
Twitter: send me a tweet or direct message - I'm ResidentSD
E-mail: send an email to residentsd [at] radiosega [dot] net
So let's make this final Listener Mix the biggest and best Listener Mix of them all, on demand or LiVE from 10pm UK time/GMT (11pm CET/5pm ET/2pm PT) only here on RadioSEGA!
Missed the last episode of Late and Live? Download or stream every episode here or wherever you get your podcasts.

Download - https://www.radiosega.net/media/?show=Late%20and%20Live

Listen on Apple Podcasts - https://podcasts.apple.com/podcast/late-and-live/id1502182355
Or search for Late and Live on Apple Podcasts, Stitcher, Pocket Casts or your podcasting service of choice.
22nd November, 2022 - 19:49 GMT
ResidentSD
Article viewed 586 times
Comments:
There are no comments for this article.
You need to be logged in to post a comment.
Please login using the boxes at the top of the page.



Requests between 28th Nov and 4th Dec












http://www.segadriven.com/
http://www.lastminutecontinue.com/
http://www.sonicstadium.org/
http://www.summerofsonic.com/
http://soniccagedome.net/
http://segabits.com/
https://dreamcastyears.co.uk/
https://twitter.com/segaguys
https://kngi.org/
https://www.thedreamcastjunkyard.co.uk/
https://outrun86.wordpress.com/
https://eccothedolphin.net/
https://16bap.theclassicgamer.net/
https://puyonexus.com/
https://yakuzafan.com/
https://shenmuedojo.com/
https://thesonicpodcast.podbean.com/
https://www.thesegalounge.com/
https://rspicknmix.com
http://www.segapowered.com/