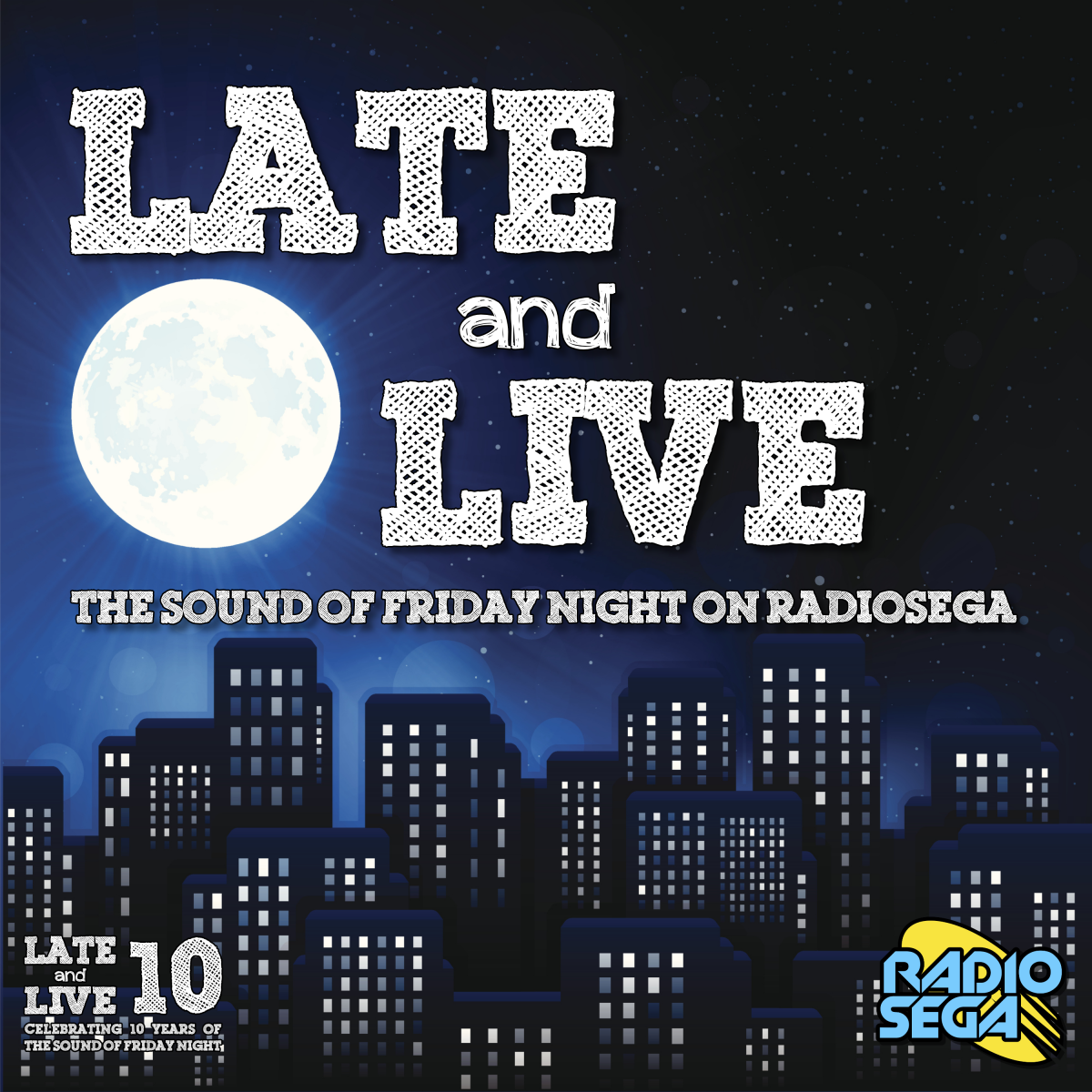 ---
Celebrate the era that brought you RadioSEGA and RadioSEGA LiVE with Late and Live!
We're celebrating 13 years of RadioSEGA LiVE and 17 years of RadioSEGA this week and a party like that deserves a party mix as Late and Live brings you the sounds of the era that birthed both RadioSEGA and its live shows in our 7th Generation Mix.
That's right, the launch of both RadioSEGA and RadioSEGA LiVE happened during the 7th generation of video game consoles so Late and Live will be bringing you two hours of original party tunes and remixes from any of the below consoles:
Xbox 360
PlayStation 3
Wii
DS
PlayStation Portable
So if you have a request or two you'd love to hear on this special Late and Live, I'd love to play them on the show. Send your requests to me via one of the following three methods:
Discord: Send me a private message on our Discord - I'm ResidentSD. (goto http://radiose.ga/discord to join!)
Twitter: send me a tweet or direct message - I'm ResidentSD
E-mail: send an email to residentsd [at] radiosega [dot] net
So let's celebrate the home of the greatest LiVE shows and the best SEGA music 24/7 by partying like it's between 2005 and 2012 as Late and Live's 7th Generation Mix is LiVE from 10pm UK time (23:00 CET/6pm ET/3pm PT/22:00 GMT - note the later time for North American listeners) only here on RadioSEGA!
Missed the last episode of Late and Live? Download or stream every episode here or wherever you get your podcasts.

Download - https://www.radiosega.net/media/?show=Late%20and%20Live

Listen on Apple Podcasts - https://podcasts.apple.com/podcast/late-and-live/id1502182355
Or search for Late and Live on Apple Podcasts, Stitcher, Pocket Casts or your podcasting service of choice.
14th March, 2023 - 13:07 GMT
ResidentSD
Article viewed 1297 times
Comments:
There are no comments for this article.
You need to be logged in to post a comment.
Please login using the boxes at the top of the page.



Requests between 20th Mar and 26th Mar












http://www.segadriven.com/
http://www.lastminutecontinue.com/
http://www.sonicstadium.org/
http://www.summerofsonic.com/
http://soniccagedome.net/
http://segabits.com/
https://dreamcastyears.co.uk/
https://twitter.com/segaguys
https://kngi.org/
https://www.thedreamcastjunkyard.co.uk/
https://outrun86.wordpress.com/
https://eccothedolphin.net/
https://16bap.theclassicgamer.net/
https://puyonexus.com/
https://yakuzafan.com/
https://shenmuedojo.com/
https://thesonicpodcast.podbean.com/
https://www.thesegalounge.com/
https://rspicknmix.com
http://www.segapowered.com/