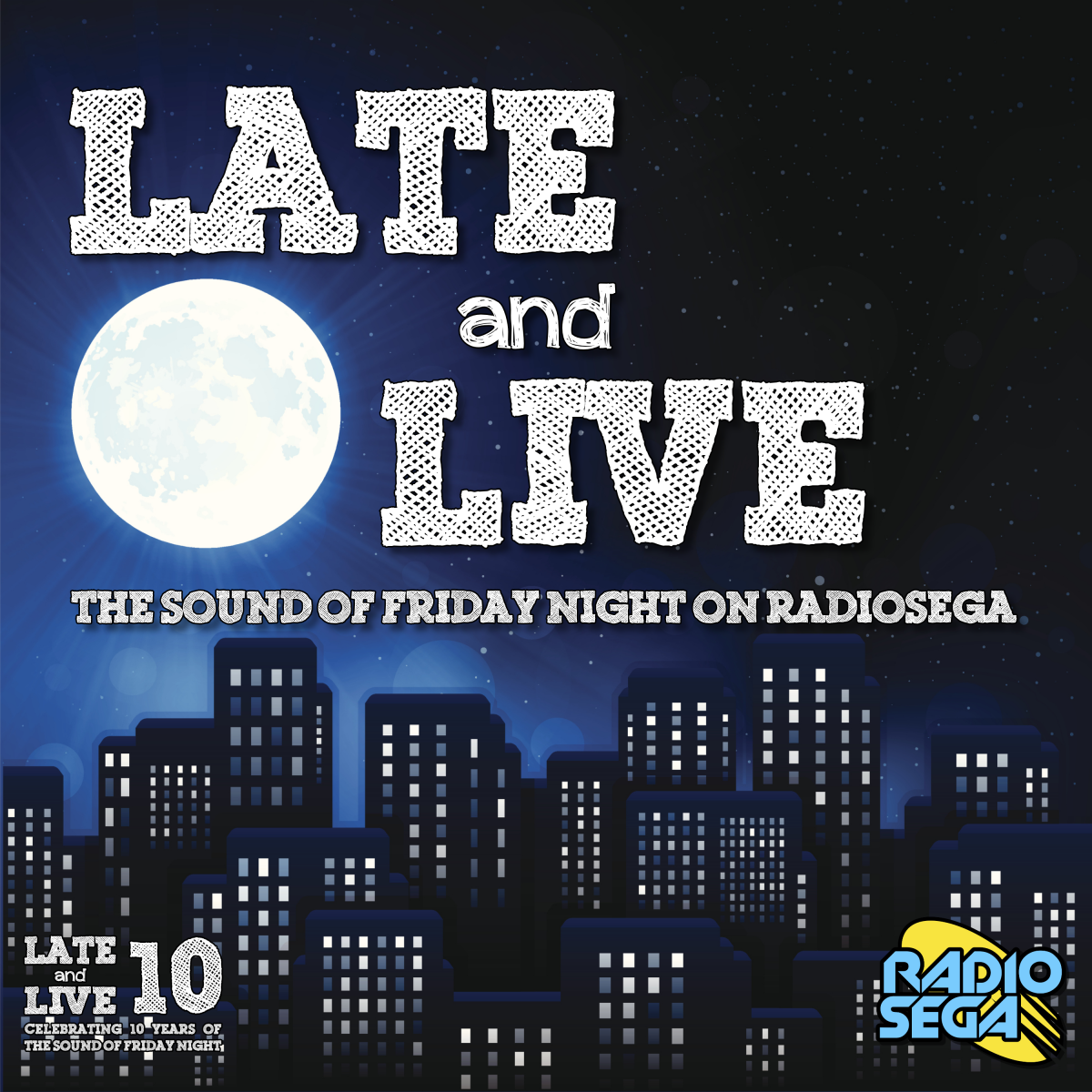 ---
September's Late and Live special rocks your Friday night!
It's a new month which means it's time for another Late and Live special, this time around featuring the rocking-est SEGA tunes in our ever popular Rock Mix.
Late and Live may have started life as a dance music show, but it's our Rock Mix episodes that have always been our most popular so we had to bring it back as part of 2023's series of Late and Live specials. So join me on Friday 8th September for this year's Rock Mix featuring a selection of the loudest SEGA rock tunes and remixes that will have you reaching for your air guitar!
As mentioned, our Rock Mix episodes are always full of requests so if you've got a SEGA rock track or remix (or two) you'd like to hear on the show, get in touch via one of the following methods:
Discord: Send me a private message on our Discord - I'm @ResidentSD. (goto http://radiose.ga/discord to join!)
X (formerly Twitter): send me a post or direct message - I'm @ResidentSD
Mastodon: send me a toot or direct message - I'm @ResidentSD@terra.social
E-mail: send an email to residentsd [at] radiosega [dot] net
So I hope you can join me for Late and Live's 5th special of the year as 2023's Rock Mix is LiVE this Friday (8th September) from 10pm UK time (23:00 CEST/5pm EDT/2pm PDT/21:00 GMT) only here on RadioSEGA!
Missed the last episode of Late and Live? Download or stream every episode here or wherever you get your podcasts.

Download - https://www.radiosega.net/media/?show=Late%20and%20Live

Listen on Terra Player - https://terraplayer.com/lateandlive
Or search for Late and Live on Apple Podcasts, Stitcher, Pocket Casts or your podcasting service of choice.
1st September, 2023 - 21:48 GMT
ResidentSD
Article viewed 306 times
Comments:
There are no comments for this article.
You need to be logged in to post a comment.
Please login using the boxes at the top of the page.



Requests between 25th Sep and 1st Oct












http://www.segadriven.com/
http://www.lastminutecontinue.com/
http://www.sonicstadium.org/
http://www.summerofsonic.com/
https://terraplayer.com
https://dreamcastyears.co.uk/
https://twitter.com/segaguys
https://kngi.org/
https://www.thedreamcastjunkyard.co.uk/
https://outrun86.wordpress.com/
https://eccothedolphin.net/
https://16bap.theclassicgamer.net/
https://puyonexus.com/
https://yakuzafan.com/
https://shenmuedojo.com/
https://www.thesegalounge.com/
https://www.fromashestofire.com/