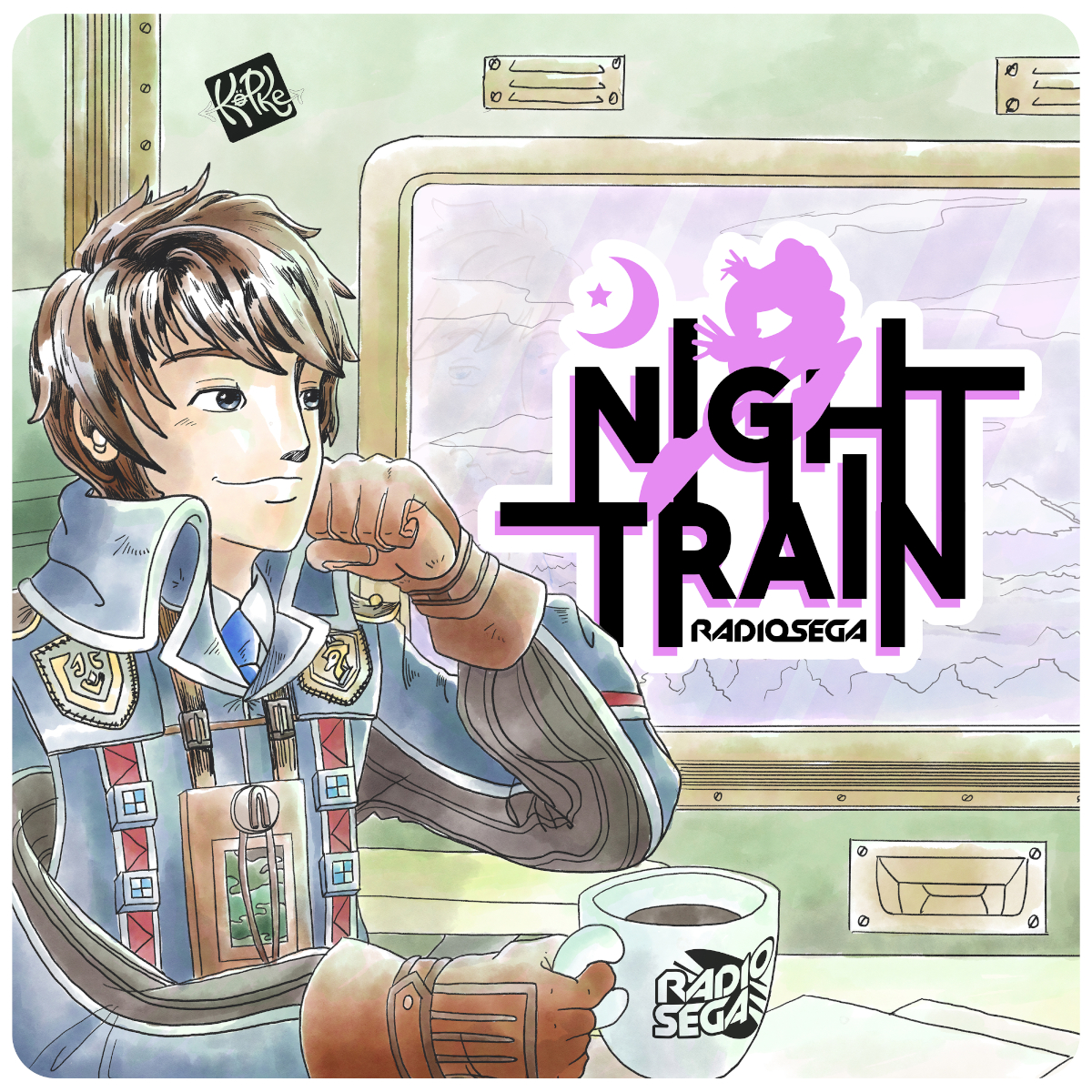 ---
All Aboard!
Your late Sunday night show debuts this weekend.
After a successful trial ride, during WinterFest 2022, I'm very excited to finally be hosting a proper limited-run season of Night Train, starting this Sunday, 15th of January.
What is Night Train, you ask? It's a relaxed show airing every Sunday night on RadioSEGA, with nothing but chill SEGA music and remixes, to let your mind unwind as the weekend comes to a close.
While this won't necessarily be the case every week, for the first episode, I'm asking listeners to share their answer to a specific question. Select answers will be shared on air during the show. The best way to take part is to
reply to this tweet
or join the Discord chat during the LiVE show.
Finally, if somehow you can't tune in to the show when it first airs, Night Train will also be available wherever you get your podcasts from. But, of course, listening in LiVE is half the fun, so be sure to tune in to the first proper episode of Night Train, this Sunday, the 15th of January, at 11 PM GMT (12 AM CET/6 PM ET/3 PM PT), only on RadioSEGA.
14th January, 2023 - 01:04 GMT
KC
Article viewed 590 times
Comments:
There are no comments for this article.
You need to be logged in to post a comment.
Please login using the boxes at the top of the page.



Requests between 16th Jan and 22nd Jan












http://www.segadriven.com/
http://www.lastminutecontinue.com/
http://www.sonicstadium.org/
http://www.summerofsonic.com/
http://soniccagedome.net/
http://segabits.com/
https://dreamcastyears.co.uk/
https://twitter.com/segaguys
https://kngi.org/
https://www.thedreamcastjunkyard.co.uk/
https://outrun86.wordpress.com/
https://eccothedolphin.net/
https://16bap.theclassicgamer.net/
https://puyonexus.com/
https://yakuzafan.com/
https://shenmuedojo.com/
https://thesonicpodcast.podbean.com/
https://www.thesegalounge.com/
https://rspicknmix.com
http://www.segapowered.com/