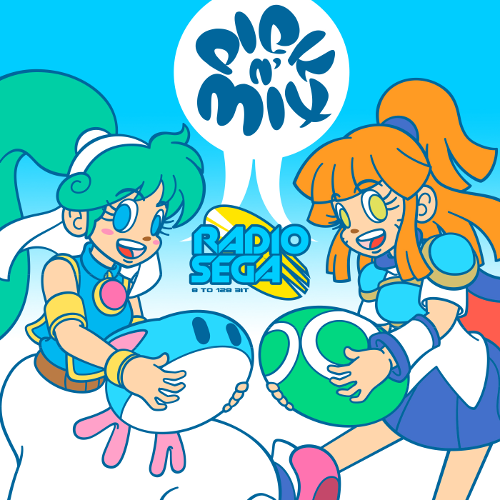 ---
Celebrate, Don't Hate!
The decade is almost over and what a weird one it's been. Doesn't mean plenty of great games haven't spawned from it however!
We're just 2 weeks away from the end of 2019, and if you've got head screwed on you'd know that means that the end of the decade is inching ever closer. With that in mind, we should celebrate the end of such a decisive decade by listing off my favourite games to come out of each year. There'll be time for you to do so soon, but for now you get to listen to the highlights of my personal favourite decade for gaming!
We're keeping the picks of the week a secret for the night itself as what's the fun in giving them away early? We're also not taking requests tonight as these are my favourites so I want my play my personal favourite songs during the course of the night, but most other weeks we're taking request so stay tuned for next time when your Picks will be put to the test!
Some segments have received the chop tonight but not all. Here's the segment on the card (singular) tonight:
Code Breakers
A new type of game show for RadioSEGA, revolving around your conundrum skills rather than your knowledge. The rules could completely flip on their head, so for now you're looking to solve 3 anagrams of song titles from the games featured. You've been doing pretty good so far, but we'll see if you can keep up with this week's conundrums!
Coming up next week
It's all good looking at my favourite games of the last 10 years, but I'd really like to know YOURS. To let me know what games and songs you enjoyed the most this year, leave a comment on this blog post, tweet us
@RadioSEGA
or using #RSPickNMix, DM me on
Discord
(GreenViper8#6383) or email me (‪
viper@radiosega.net
‬).
Your thoughts can be as long or as short as they need to be, and list multiple songs and games if you feel like it. The more content, the better!
Catch us LiVE when we bring the nostalgia ‪this Friday at 7PM GMT‬, ‪8PM CET‬, ‪2PM EST‬ or ‪11AM PST‬!
20th December, 2019 - 15:42 GMT
GreenViper8
Article viewed 367 times
There are no comments for this article.
You need to be logged in to post a comment.
Please login using the boxes at the top of the page.