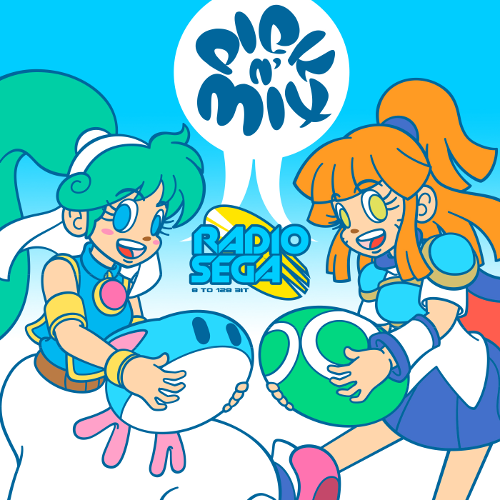 ---
Ending on a Metaphorical Bang
Hoping it won't be a physical one, because that'd make this a permanent end.
It's the final week of 2019 and I hope you've enjoyed it with the various holidays and festivities being thrown about. I hope you've also enjoyed your holiday selection of programming here on RS now that our regular bread and butter shows have been getting a bit quieter over this last stretch of the year. Regardless, I want to send this year and the decade specifically out with a bang, so the idea is to focus on some of your favourite games of the decade and create a segment surrounding your pick(s). There's still plenty more time and space to do so, so here's what I need:
I need to know at least 1 of your favourite games of the decade and your reason for its placement. At least 1 favourite music track will need to be supplied too in order to extend it to the length of a full segment of the show.
This can be sent to multiple places. It can be send via an email to
viper@radiosega.net
, to us on Twitter (
@RadioSEGA
) or through Discord by PMing GreenViper8#6383. Send them to any of those addresses and I will feature your suggestion on the show!
Some segments have received the chop tonight but not all. Here's the segment on the card (singular) tonight:
Code Breakers
A new type of game show for RadioSEGA, revolving around your conundrum skills rather than your knowledge. The rules could completely flip on their head, so for now you're looking to solve 3 anagrams of song titles from the games featured. You've been doing pretty good so far, but we'll see if you can keep up with this week's conundrums!
Catch us LiVE when we bring the nostalgia ‪this Friday at 7PM GMT‬, ‪8PM CET‬, ‪2PM EST‬ or ‪11AM PST‬!
27th December, 2019 - 15:16 GMT
GreenViper8
Article viewed 141 times
Comments:
There are no comments for this article.
You need to be logged in to post a comment.
Please login using the boxes at the top of the page.




Requests between 20th Jan and 26th Jan







Replies: 822

Replies: 0

Replies: 0

Replies: 625

Replies: 3

http://www.segadriven.com/
http://www.lastminutecontinue.com/
http://www.sonicstadium.org/
http://www.summerofsonic.com/
http://outrun86.wordpress.com/
https://www.facebook.com/groups/soniclondon/
https://twitter.com/cavernsofhope
http://16bap.theclassicgamer.net
http://www.sega-addicts.com
http://twitch.tv/thecorndogbandit
http://www.thedreamcastjunkyard.co.uk/
http://yakuzafan.com/
http://puyonexus.com/
http://segabits.com/
https://www.youtube.com/c/NintendoLounge
https://kngi.org/