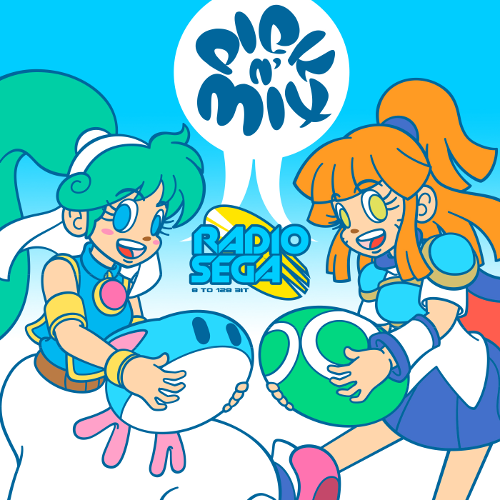 ---
Down with the (Fictional) Monarchy!
(Not any real monarchy we swear)
It's a new year and a new decade, so with all of this change in the air, it's time for a new tradition. Since Episode 1, we've been focusing on the KINGS and QUEENS of requesters, a group of individuals who have the most individual request points from the start of the week to the show on Friday. We've seen a diverse range of challengers to the throne so far, but only a couple of lucky fighters have been able to edge their way to the top.
There's one title that should be considered EVEN MORE coverted, the King of Requesters: KING of KINGS. This goes to the person who's requested the most individual songs throughout the previous year on the RadioSEGA playlist and requires a year of dedicated requesting, no slacking is viable!
Due to the nature of this show, there's a heavy emphasis on music tonight, meaning that the entire show is dedicated to King of Requesters so there'll not be a whole lot of room for our usual segments. On top of that, no requests! The entire thing is requests, you greedy lot.
Remember, you too can get involved in the King of Requesters. If you don't already have one, create an account over on the forums section which will grant you the ability to request music on our playlist. Keep requesting and you could become a King or Queen of Requesters!
Catch us LiVE when we put some force behind those low blows ‪this Friday at 7PM GMT‬, ‪8PM CET‬, ‪2PM EST‬ or ‪11AM PST‬!
3rd January, 2020 - 13:27 GMT
GreenViper8
Article viewed 262 times
Comments:
There are no comments for this article.
You need to be logged in to post a comment.
Please login using the boxes at the top of the page.




Requests between 23rd Mar and 29th Mar







Replies: 209

Replies: 626

Replies: 11

Replies: 2433

Replies: 0

http://www.segadriven.com/
http://www.lastminutecontinue.com/
http://www.sonicstadium.org/
http://www.summerofsonic.com/
http://outrun86.wordpress.com/
https://www.facebook.com/groups/soniclondon/
https://twitter.com/cavernsofhope
http://16bap.theclassicgamer.net
http://www.sega-addicts.com
http://twitch.tv/thecorndogbandit
http://www.thedreamcastjunkyard.co.uk/
http://yakuzafan.com/
http://puyonexus.com/
http://segabits.com/
https://www.youtube.com/c/NintendoLounge
https://kngi.org/