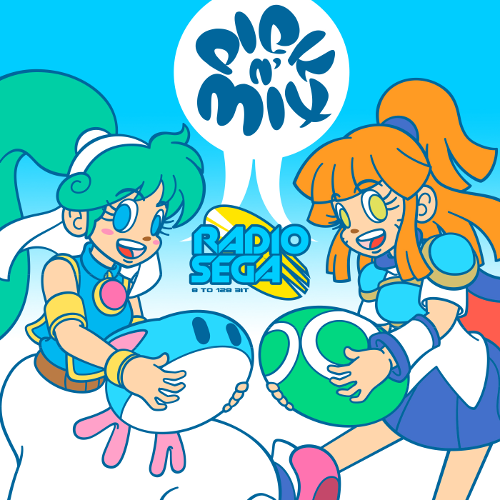 ---
An Adventure of Grand Proportions!
2 games transformed into 1!
Now I had mentioned on last week's episode that this week I would doing a retrospective on two of my favourite games this week. That's changed (unsurprisingly knowing me) but I think it's changed for the better. We'll still be doing a retrospective with all the same segments from last time, but the music itself is gonna be completely distinct. I'm going to revive an old idea while merging it with a new favourite. What if we took Sonic Adventure, and then we remixed it? Coming to your ears soon is a show filled to the brim with remixes from the 1998 3D outing covering a variety of different genres and tracks in the game. Suppose we better find out what else is to come?
Here's this week's Pick:
Sonic Adventure (First released for Dreamcast in 1998)
Here's the segments coming up on this week's show:
King of Requesters
The King of Requesters - which is still being influenced at the time of this post - will be focusing on this week so far's top requester to our Top 40 Request Chart on this very site. If you want to take part with a chance of being the King or Queen for the week, you've got some serious work to do before this coming Friday!
Where YOU Come into the Mix
As always, I'm looking for your input on this show. If you've got any thoughts to share on the featured Picks or have some music to request, get in touch on Twitter (@RadioSEGA) or via email (viper@radiosega.net) and you'll be sure to be featured.


Bring your emeralds and exclude your Gods of destruction this Friday at 7PM BST, 8PM CEST, 2PM EDT or 11AM PDT!
22nd May, 2020 - 15:49 GMT
GreenViper8
Article viewed 154 times
Comments:
There are no comments for this article.
You need to be logged in to post a comment.
Please login using the boxes at the top of the page.




Requests between 14th Sep and 20th Sep







Replies: 71

Replies: 151

Replies: 2

Replies: 39

Replies: 634

http://www.segadriven.com/
http://www.lastminutecontinue.com/
http://www.sonicstadium.org/
http://www.summerofsonic.com/
http://outrun86.wordpress.com/
https://kngi.org/
https://eccothedolphin.net/
http://16bap.theclassicgamer.net
http://www.sega-addicts.com
http://soniccagedome.net/
http://twitch.tv/thecorndogbandit
http://www.thedreamcastjunkyard.co.uk/
http://yakuzafan.com/
http://puyonexus.com/
http://segabits.com/
https://www.youtube.com/c/NintendoLounge