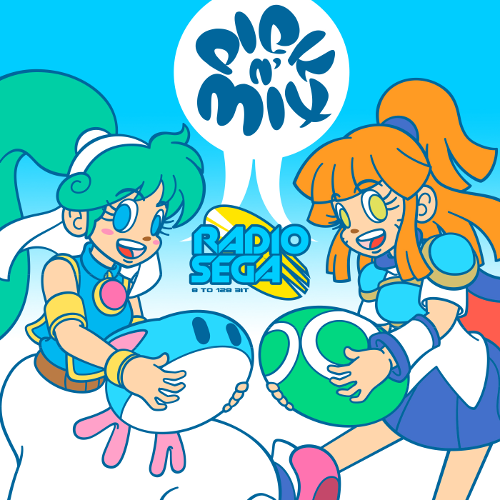 ---
Back in the Mix
We're ready for more... bring on Season 4!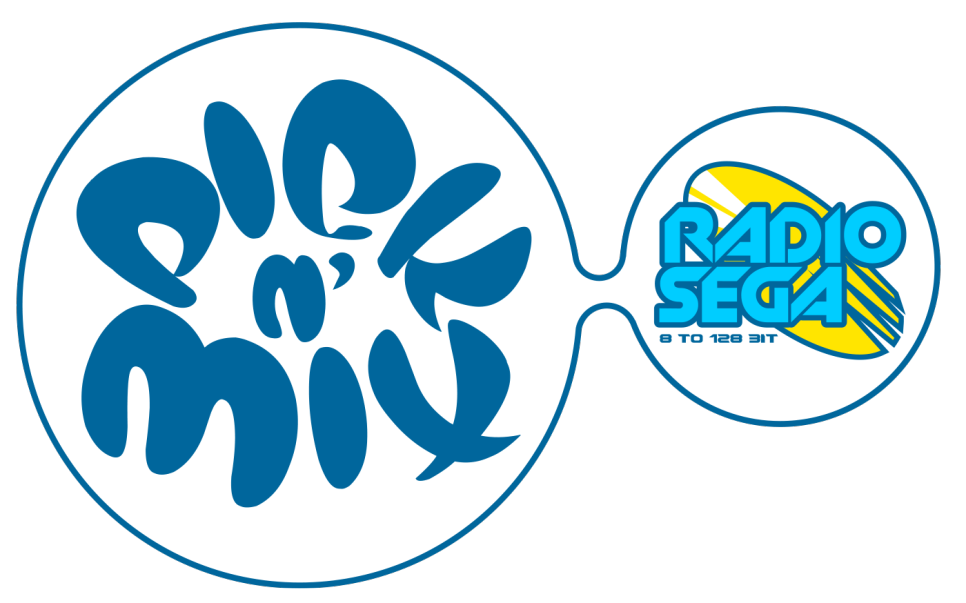 After a couple months away from the show (and a lot of behind the scenes toiling)... Pick n' Mix is back! I've gathered some ideas on how to add to and strengthen the show, and now it's time to put them into action as I get Season 4 of the show up and rolling. In this blogpost, I'll discuss where I currently stand with the show, let you know all things old and new as well as the long anticipated return date.

Where We Stand:
One of the strengths of Pick n' Mix in my eyes from the perspective of the creator is the show's ability to adapt and morph into what I want it to be at any given moment, something I wanted to make sure to keep at heart when considering any upcoming format changes. As such, everything discussed here is subject to change either before it makes it to air, or even long after. I've never wanted any part of this show to become stale, formulaic or repetitive, and I've actively fought it at every opportunity. While it can be nice to sit back and get comfy with a well-tested formula when it comes to content like this show, it's also a lot of fun and very rewarding to never sit still, to shop various ideas live and tinker as I go along, and that's the spirit of the show and something I want to run towards and fully grasp.

Everything I'm going to be adding to PnM and adjusting is something I believe fits the mantra I've laid out here. If you have such an idea that you believe fits that bill as well, I'm always more than happy to hear it! But in terms of my own ideas I'm getting to now, I'll be sticking to those personal mottos. If there's a segment or a type of show that hasn't appeared for a while, chances are I'm conjuring up plans behind the scenes to spruce it up a little, to make it more fun for everyone. Don't fret too much, they'll likely reappear sooner rather than later, that's the fun of keeping them up my sleeve for me, making them a surprise to look forward to rather than a routine to stick to.
The Changes:
Okay, enough background details, let's begin discussing the differences going forward.

The plan is to maintain a number of show layouts going into Season 4, just like previous series'. But as a whole, there'll be no mandates to keep things regular (i.e. "we'll do this show once a month at the end of each month") like has been the case before. We'll do what we want when we want, that way it's less stressful on me from a preparation standpoint and more tailored to what's going on each month, what the audience wants to see and so on. As for those formats then...
Pretty much anything that appeared on a regular basis in Season 3 will appear again over the course of the series, if not regularly. That includes (to name a few) Game Spotlights of all varieties, Megamixes and maybe even some parodies? *wink wink*
In terms of those shows where I discuss one or a number of games, we'll focus on recent releases, past favourites, chat picks, random choices and a whole lot more. Much like last season, this could be shining the spotlight on an individual game per episode or taking on multiple at once, whatever the mood of the moment dictates.
There'll be more episodes with a complete disregard for the usual format going forward. Episodes where we have no set topics to discuss, games that occupy the focus, music quotas that need filling. Instead, we'll let the show go wherever we want it to in the moment, something I felt more comfortable doing in Season 3 than I usually have before, and I had a lot of fun with those experiences and can't wait to get into them again.
Some old favourite segments will be returning with fresh twists and in brand new containers. That's all I'll say on the subject for now...
The First Week Back:
"It's all good talking about all these ideas while they're still fresh, but what's going to usher in this new Season of Pick n' Mix?" you might be thinking to yourself, which is perfectly fair. I'll be kicking things off slow (but still with all the usual excitement on my behalf) as we take on: "Console Startups and Other Assorted Fun". Console splash screens, BIOS, menus and the like I always tend to associate with "the beginning". It's the first thing you see when you power them up after all, whether that's fresh out of the box or 20 years on. There's a surprising amount of music on SEGA's part relating to the topic, so let's kick things off right with a touch of music covering the subject as well as plenty of other fan favourites, all while going off on all sorts of tangents, we'll see where the night takes us. There's plenty more fun in store in the weeks following too that's been penciled in, so hope you'll enjoy what's planned to come this season and beyond!

So with all that said and done, it'll be all the fun and silliness you've come to expect when Pick n' Mix returns to the airwaves next Friday (May 5th) at 7pm BST/2pm EDT!
28th April, 2023 - 21:00 GMT
GreenViper8
Article viewed 735 times
Comments:
There are no comments for this article.
You need to be logged in to post a comment.
Please login using the boxes at the top of the page.



Requests between 22nd May and 28th May












http://www.segadriven.com/
http://www.lastminutecontinue.com/
http://www.sonicstadium.org/
http://www.summerofsonic.com/
http://segabits.com/
https://dreamcastyears.co.uk/
https://twitter.com/segaguys
https://kngi.org/
https://www.thedreamcastjunkyard.co.uk/
https://outrun86.wordpress.com/
https://eccothedolphin.net/
https://16bap.theclassicgamer.net/
https://puyonexus.com/
https://yakuzafan.com/
https://shenmuedojo.com/
https://thesonicpodcast.podbean.com/
https://www.thesegalounge.com/
http://www.segapowered.com/
https://www.fromashestofire.com/